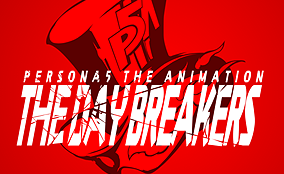 Atlus' highly-anticipated addition to their celebrated RPG series Persona 5 is only short of two weeks from releasing in Japan — on September 15th. While it's international release won't be for another five months — on Valentine's Day, to be exact — the prestigious developer/publisher is ramping up the excitement for its native release with Persona 5 the Animation: The Day Breakers.
Anime-streaming site Crunchyroll is jumping onto the hype train announcing that The Day Breakers will be simulcast on their website, starting on September 3rd, 2016, at 5:00am PT. Following episodes will be uploaded every Saturday, available first to all Premium members in North America, Central/South America, Australia/New Zealand, United Kingdom, and Ireland.
A-1 Pictures (Sword Art Online, Magi: The Kingdom of Magic) will be handling the animation with Takaharu Ozaki (Terraformars assistant director) making his directorial debut. Persona 5 the Animation: The Day Breakers will serve as a prologue to the video game, establishing the connections between the main characters and the birth of the eclectic group known as the Phantom Thieves.
Here's the description of Persona 5, courtesy of Amazon:
Persona 5 is a game about the internal and external conflicts of a group of troubled high school students – the protagonist and a collection of compatriots he meets in the game's story – who live dual lives as Phantom Thieves. They have the typically ordinary day-to-day of a Tokyo high schooler – attending class, after school activities and part-time jobs. But they also undertake fantastical adventures by using otherworldly powers to enter the hearts of people. Their power comes from the Persona, the Jungian concept of the "self". The game's heroes realize that society forces people to wear masks to protect their inner vulnerabilities, and by literally ripping off their protective masks and confronting their inner selves do the heroes awaken their inner power, and use it to strive to help those in need. Ultimately, the group of Phantom Thieves seeks to change their day-to-day world to match their perception and see through the masks modern-day society wears.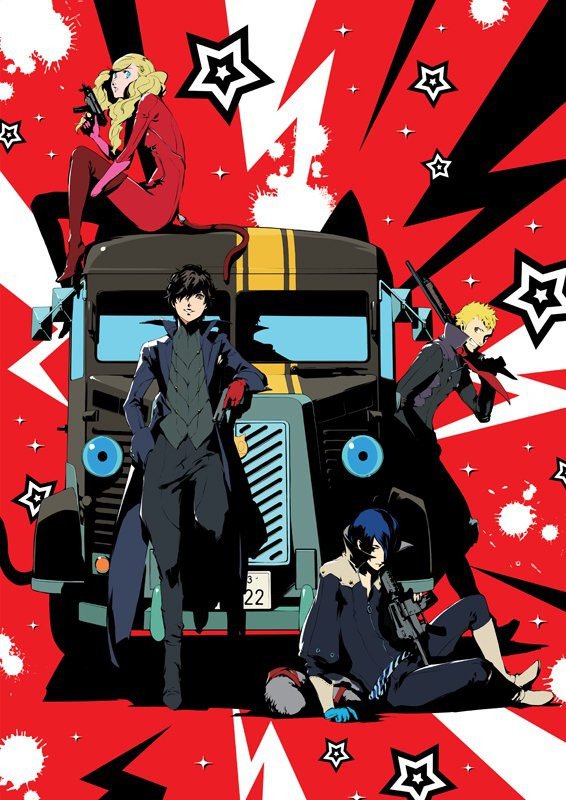 Persona 5 is due to hit retail and digital shelves on September 15th, 2016 in Japan with North America, South America, and Europe receiving a release on February 14th, 2017.
The game is available to pre-order on Amazon both in a standard edition and — keeping with Atlus' spectacular track record of amazing limited goodies — a premium "Take Your Heart" edition featuring a steelbook case, soundtrack CD, a 4″ Morgana plush, 64-page hardcover art book, and a Shujin Academy-themed school bag.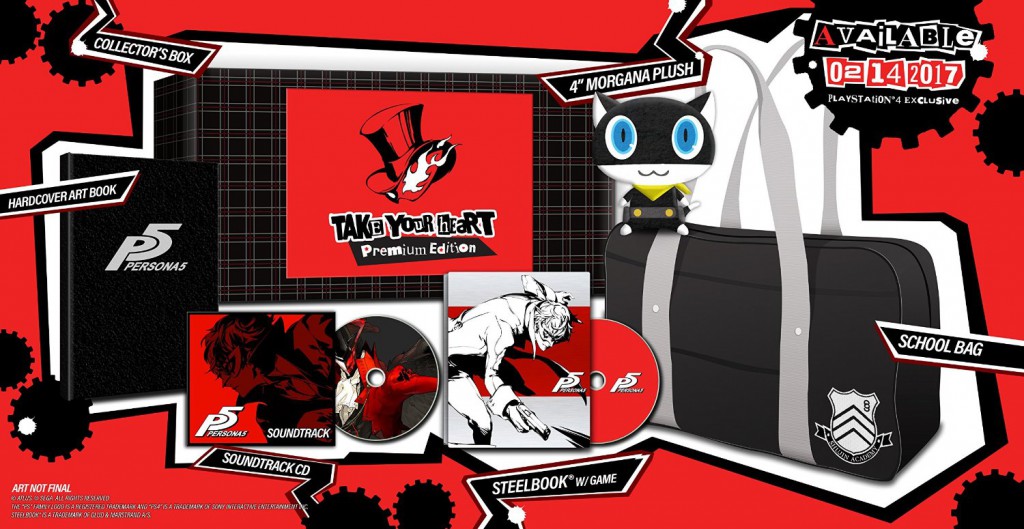 Source: Siliconera