Are you a fan of otome games? High speed races? Slender bishounens? If you answer to any or all of the above was yes, you might find yourself a fan of the game Prince of Stride, which has also recently been granted an anime adaptation titled Prince of Stride Alternative. Media Factory has also begun streaming a promotional video for the upcoming adaptation.
Prince of Stride Alternative PV:
The voice actors from the game are returning for the anime:
Kimura Ryohei (Hideki Hinata from Angel Beats) as Riku Yagami
Okamoto Nobuhiko (Mikoshiba Mikoto from Gekkan Shoujo Nozaki-Kun) as Takeru Fujiwara
Hanazawa Kana (Onodera Kosaki from Nisekoi) as Nana Sakurai
Ono Kensho (Slaine Troyard from Aldnoah Zero) as Hozumi Kohinata
Ono Daisuke (Heiwajima Shizuo from Durarara!!) as Heath Hasekura
Shimono Hiro (Katsuragi Keima from The World God Only Knows) as Ayumu Kadowaki
Suwabe Junichi (Archer from Fate/stay night: Unlimited Blade Works) as Kyosuke Kuga
Okiayu Ryotaro (Toriko from Toriko) as Yujiro Dan
The production cast includes:
Director: Ishizuka Atsuko (No Game No Life)
Series Composition: Kishimoto Taku (Haikyuu!!)
Character Design: Ou Kokunen (Hanayamata)
Studio: Madhouse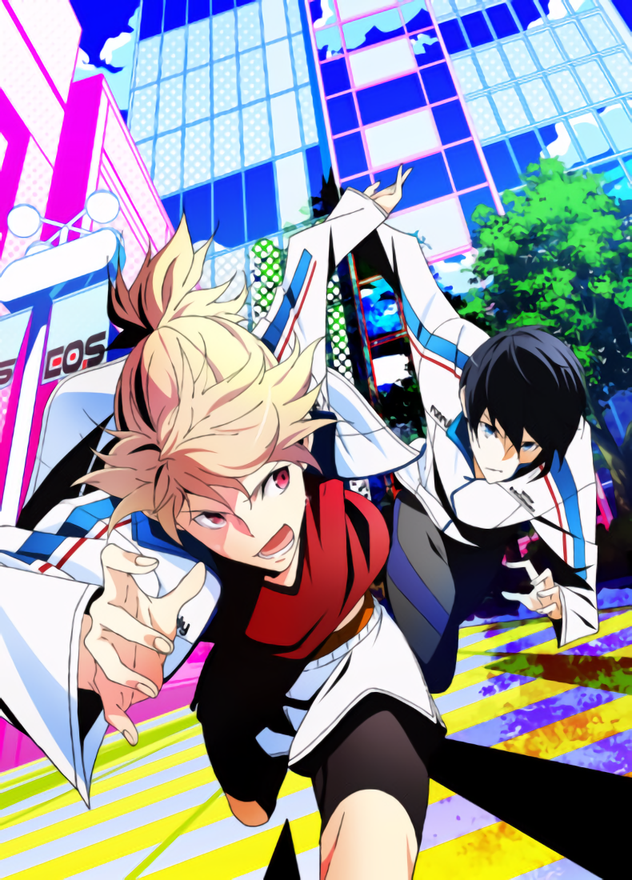 Prince of Stride synopsis from Haruhichan:
The series is about an extreme form of sport known as "Stride." It involves 6 players on a team that runs relay races in towns. The story takes place at Honan Academy where first year high school students Takeru Fujiwara and Nana Sakurai try to recruit members for their "Stride" club. They request Riku Yagami to join with the help of Takeru and Nana. Their goal is to compete and win the "End of Summer," a top competition hosted in Japan alongside other schools.
Source: Official Website