Japanese anime fans have discovered that the anime series Rail Wars! is uncensored on official overseas streams versus its very own local broadcast in Japan on Tokyo Broadcasting System (TBS).
As seen below, the episodes which aired on Tokyo Broadcasting System (TBS) appear to be altered in a way that Aoi Sakurai's panties are excluded entirely. In comparison, the official overseas stream include them as if it were the uncut blu-ray version.
Rail Wars! was first released as a light novel series on the 16th of January, 2012. The full title for the Light Novel is Rail Wars! Nihon Kokuyuu Tetsudou Kouantai (Rail Wars! Japanese National Railways Security Force). The series story is written by Takumi Toyoda and illustrations are done by Vania600. The series also received a manga adaptation that started late last year that is being written by Takumi Toyoda and drawn by Keiji Asakawa (Story & Art for Robotics;Notes). Japanese developer and publisher 5pb. (Steins;Gate, Robotics;Notes) are also working on a game based on the manga and anime.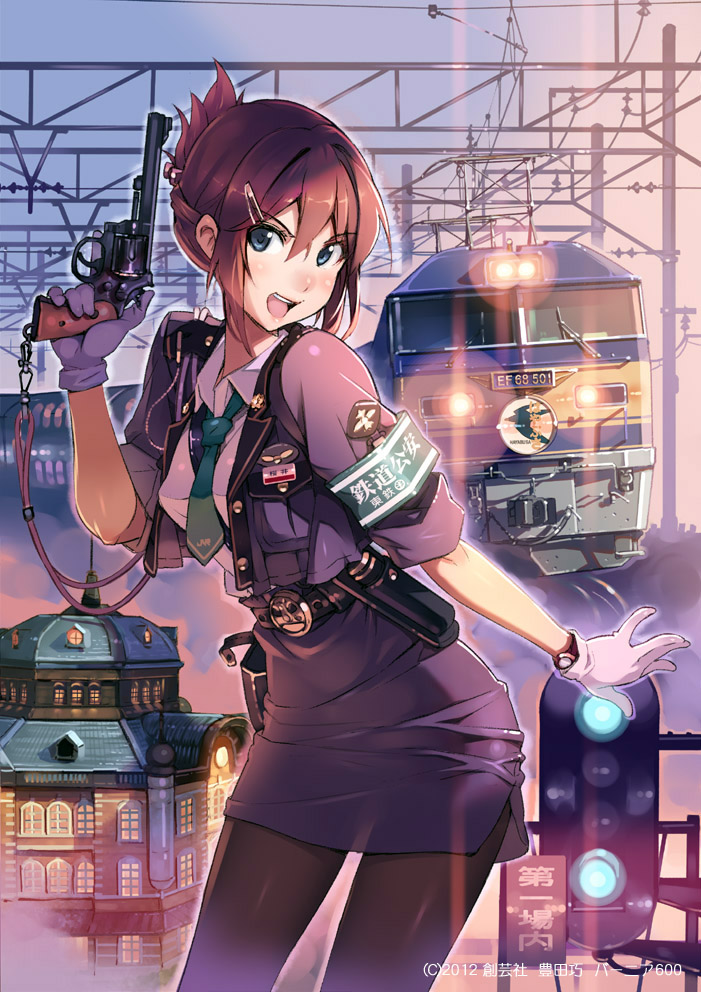 Rail Wars! synopsis from Haruhichan:
The "dream railway paradise entertainment" story is set in a parallel world where Japan did not privatize its national railways. Naohito Takayama is an ordinary high school boy who dreams of a comfortable future working for the top-rated Japanese National Railways. He is assigned as a trainee in the Railways Security Force full of odd characters such as Sakurai, a troublemaker who hates men. On top of that, an extremist group called "RJ" plots to privatize the Japanese National Railways.
Source: yaraon