During the Sega Networks Fan Kanshasai 2014 event on Saturday, Sega Networks announced that Sega's smartphone role-playing game, Chain Chronicle, will receive a TV anime slated for 2015. More information will be announced soon.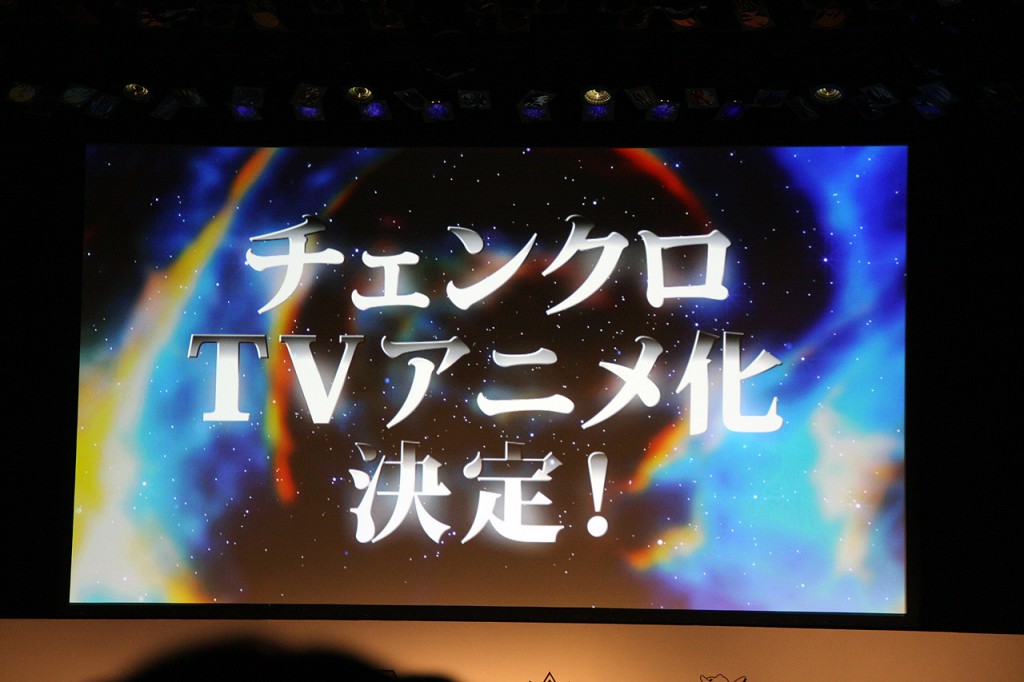 At the same event, it was announced that there will be a "large scale" collaboration with Chain Chronicle smartphone game, Chain Chronicle V PSVita role-playing games and Nakaba Suzuki's manga Nanatsu no Taizai.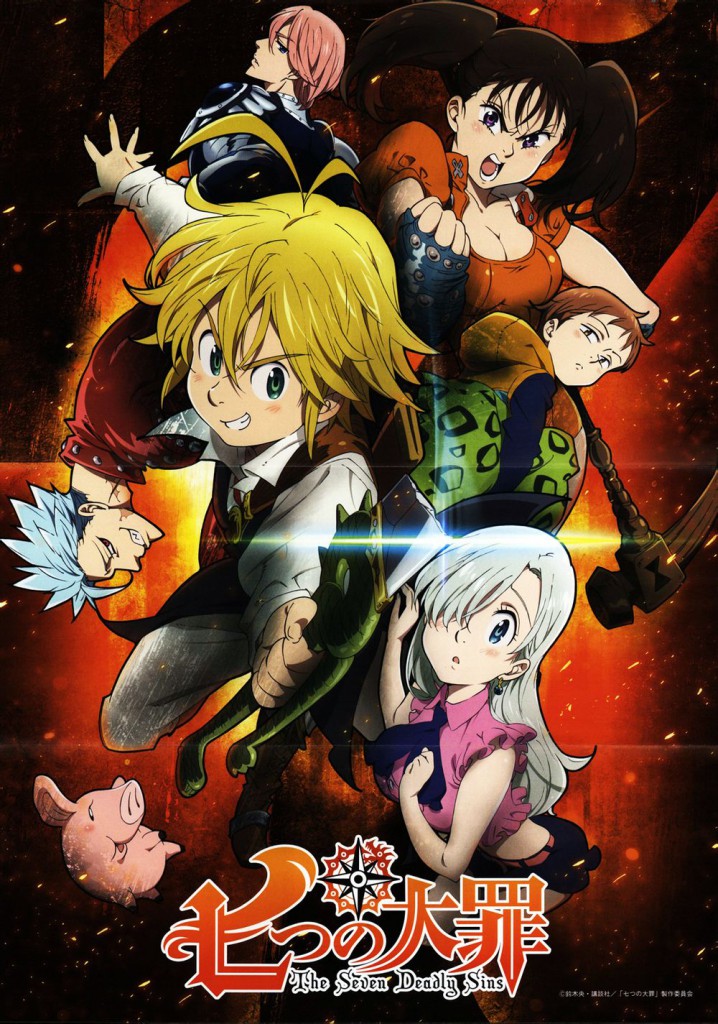 Today, there will be a "Chain Chronicle Cafe" at Tokyo Shibuya Marui-city where everything in the place will be themed based from the game, from drinks, food, interior design and even place mats. Also, when you order the original menu, you are able to participate in a lottery.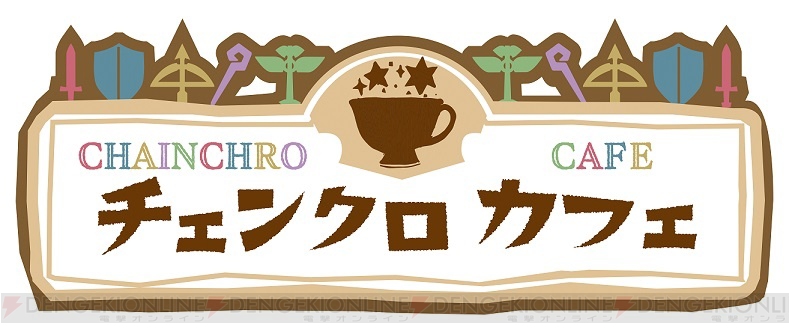 Tomorrow, December 18, there will be a casino event where they feature a "double reward opportunity." A new character will also be revealed as a centerpiece award named Nicole, which is a four-star super rare witch character.
On Christmas Day there will be a "Genie Invasion Event" and on New Years Day there will be a  "Nine Territory Festival."
There will also be a Chain Chronicle x Pixiv Illustration Contest that will be during January 13 – February 12, 2015. It is the first illustration contest held by the game. The themes for the contest are "Fukuto's Character," "Nine Territories" and "Genie Invasion." The prize money will be 2 million yen (about $17, 000 USD). More details will be announced soon.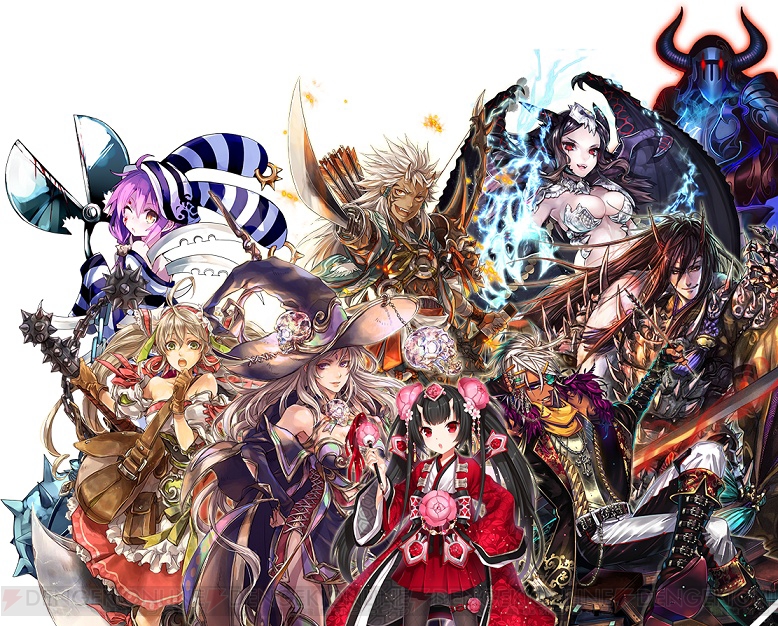 The game had already received five-minute anime shorts on September 6, 2014. Three episodes have been streamed this past September. It is planned to have eight episodes and all of these will be compiled in a DVD which will be released on December 18, 2014. The cast and staff for the short are listed as follows:
Akira Ishida (Gintama's Kotaro Katsura, Fairy Tail's Zeref) as Hero/Haruaki/Black Knight
Mikako Komatsu (Nisekoi's Seishirou Tsugumi, Sora no Method's Shione Togawa) as Cain
Yuka Terasaki (Mahou Shoujo Taisen's Renka Ariake, Hunter x Hunter 2011's Zushi) as Marina/Aldora
Rina Satou (Choujigen Game Neptune: The Animation's Vert, Girlfriend (Kari)'s Akane Sakurai) as Mishidia / Yugudo
Yuu Kobayashi (Higurashi no Naku Koro ni's Satoshi Houjou, School Rumble's Lala Gonzales) as Kiki
Natsuko Kuwatani (Rozen Maiden's Suiseiseki, Sengoku Basara's Kasuga) as Eirenusu
Tetsu Inada (Kill la Kill's Ira Gamagoori, Tsubasa Chronicle's Kurogane) as Greg/Dodogaru
Yukiyo Fujii (Sakasama no Patema's Patema, Log Horizon 2nd Season's Tetora) as Juliana
Ayane Sakura (Gochuumon wa Usagi Desu ka?'s Kokoa Hoto, Non Non Biyori's Natsumi Koshigaya) as Phina/Touka
Maaya Uchida (Chuunibyou demo Koi ga Shitai!'s Rikka Takanashi, Noragami's Iki Hiyori) as Pirika/Ninfa
Kotori Koiwai (Gatchaman Crowds's Utsu-tsu, Non Non Biyori's Renge Miyauchi) as Rinse/ Yuni
Junichi Yanagita (K's Daiki Fuse, Tonari no Kaibutsu-kun's Seta) as Werner/Knuckle
Shiori Mikami (Yuru Yuri's Akari Akaza's, Shingeki no Kyojin's Krista Lenz) as Rifrette
Anime Production: Sega (Sakura Taisen, Persona 4 The Golden Animation) and Sotsu Agency (Tari Tari, Gundam Build Fighters)
Director: Takeshi Mori (Kyou kara Ore wa!!, Vandread)
Character Designer: Hiromi Katou (Guilty Crown, Fantasista Doll)
Theme Song Performance: The Sketchbook (SKET Dance, Kingdom 2nd Season)
Advertisement for the OVA: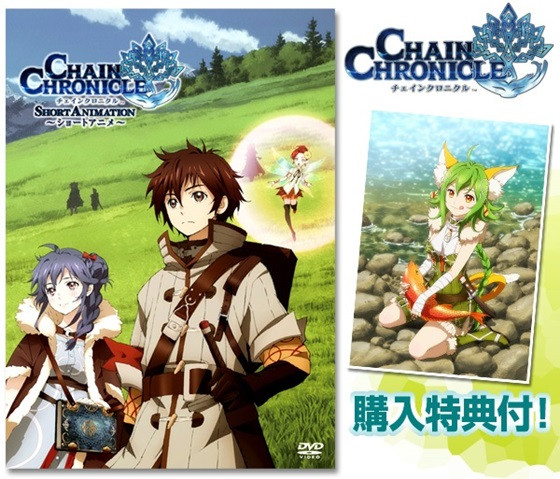 Opening for the Chain Chronicle Special:
Gameplay of Chain Chronicle:
Gather up your forces and repel the Black Army to keep them from destroying the world of Yggdra! As a captain of the "Volunteer Army," you have to protect your kingdom and engage your enemies in incredibly deep real-time strategy role-playing style combat!

Recruit allies along the way, each with different skills and tales of their own to advance this epic story of good versus evil.
Synopsis of Nanatsu no Taizai from Haruhichan:
The "Seven Deadly Sins," a group of evil knights who conspired to overthrow the kingdom of Britannia, were said to have been eradicated by the Holy Knights, although some claim that they still live. Ten years later, the Holy Knights have staged a Coup d'état and assassinated the king, becoming the new, tyrannical rulers of the kingdom. Elizabeth, the king's only daughter, sets out on a journey to find the "Seven Deadly Sins," and to enlist their help in taking back the kingdom.
Visit Chain Chronicle's Official GUMI SG website here, Chain Chronicle's Offcial Facebook App Page here, their Twitter account here or their forums here.
Source – Nekonotemo, Dengeki Online