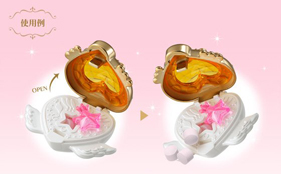 Moonies, it's time to get excited. Yes, there's more Sailor Moon merchandise! These cute compacts aren't only charms, but they also hold candies inside of them. If you're a sailor senshi at heart and have a sweet tooth, you're in for…well…a treat!
In last month's reveal of the Sailor Moon candy dispenser compacts, Bandai introduced our favorite meatball head's original transformation brooch, the Starry Music Box, Chibi Moon's Prism Heart compact, and the Silver Crystal. The previous release included the Crystal Star Brooch, the Cosmic Heart Compact, the Crisis Moon Compact, and the Luna-P Ball.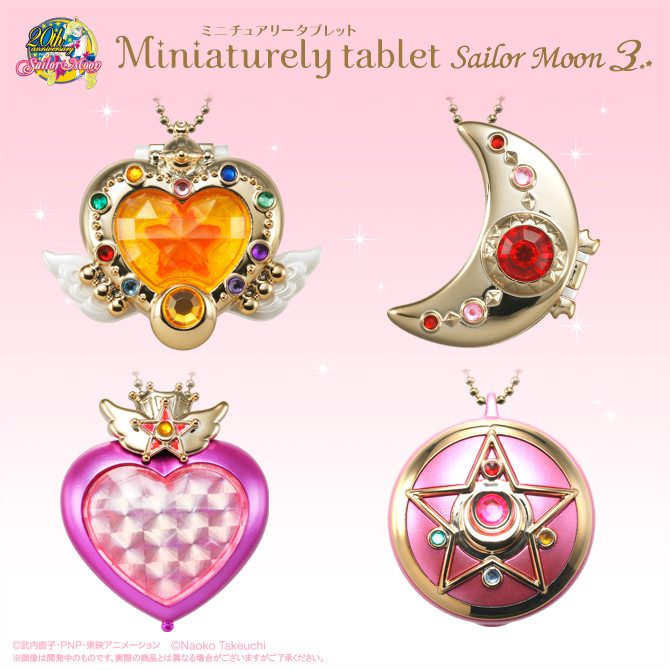 This latest collection of candy compacts will include four new dispensers that are replicas of Sailor Moon's Eternal Moon Article, the Chibi Moon Compact, a reprinted toy version of the Silver Crystal, and an alternate colored version of the Crystal Star. Pre-orders are available now for 5,400 Yen (44 USD) for 10 items.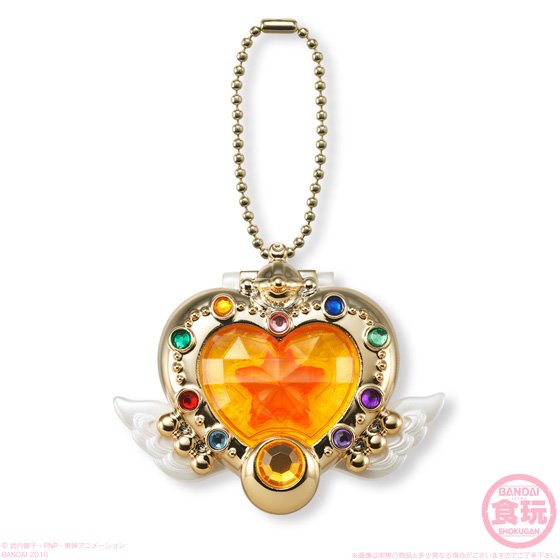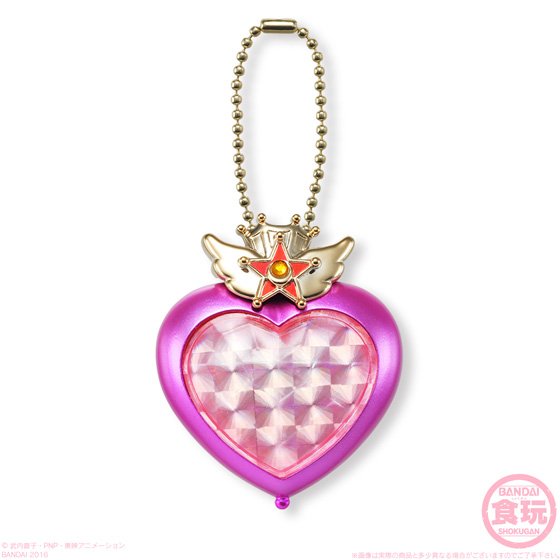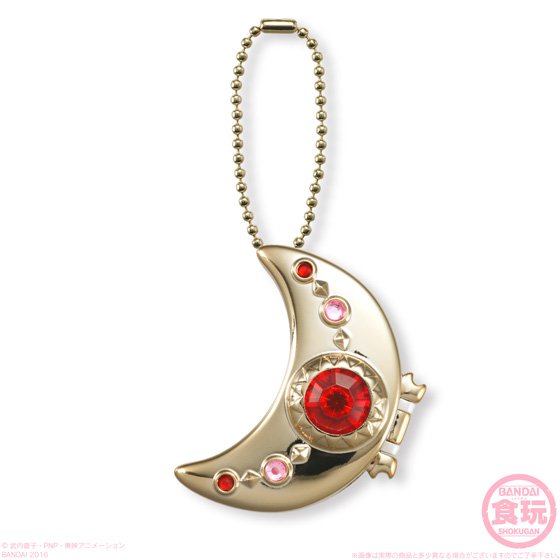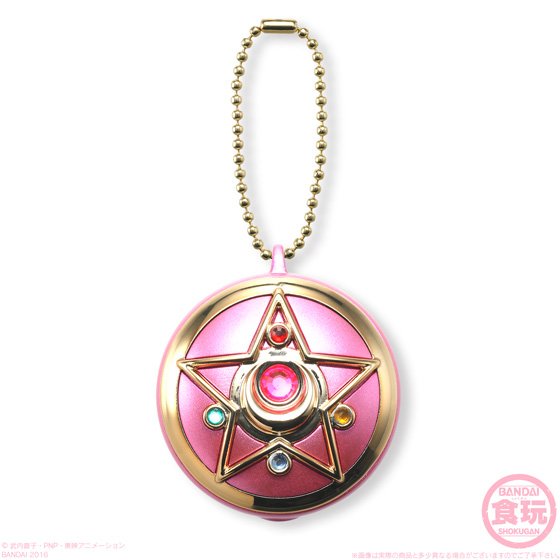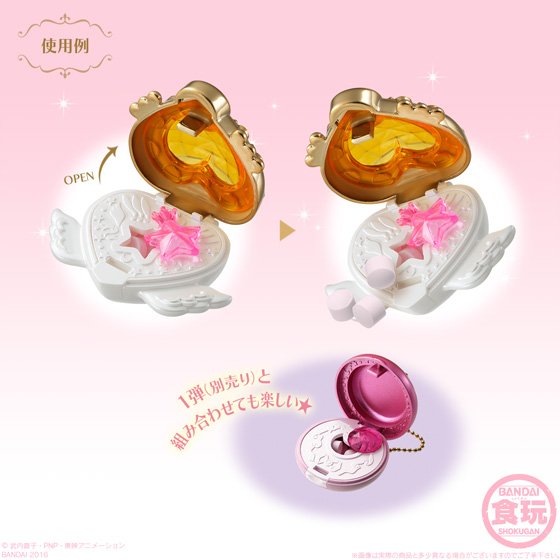 Bandai will begin selling the items in March!
We can't wait to dig in!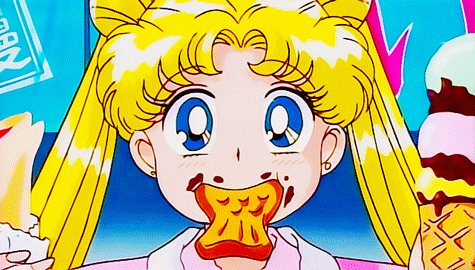 Source: Anime News Network