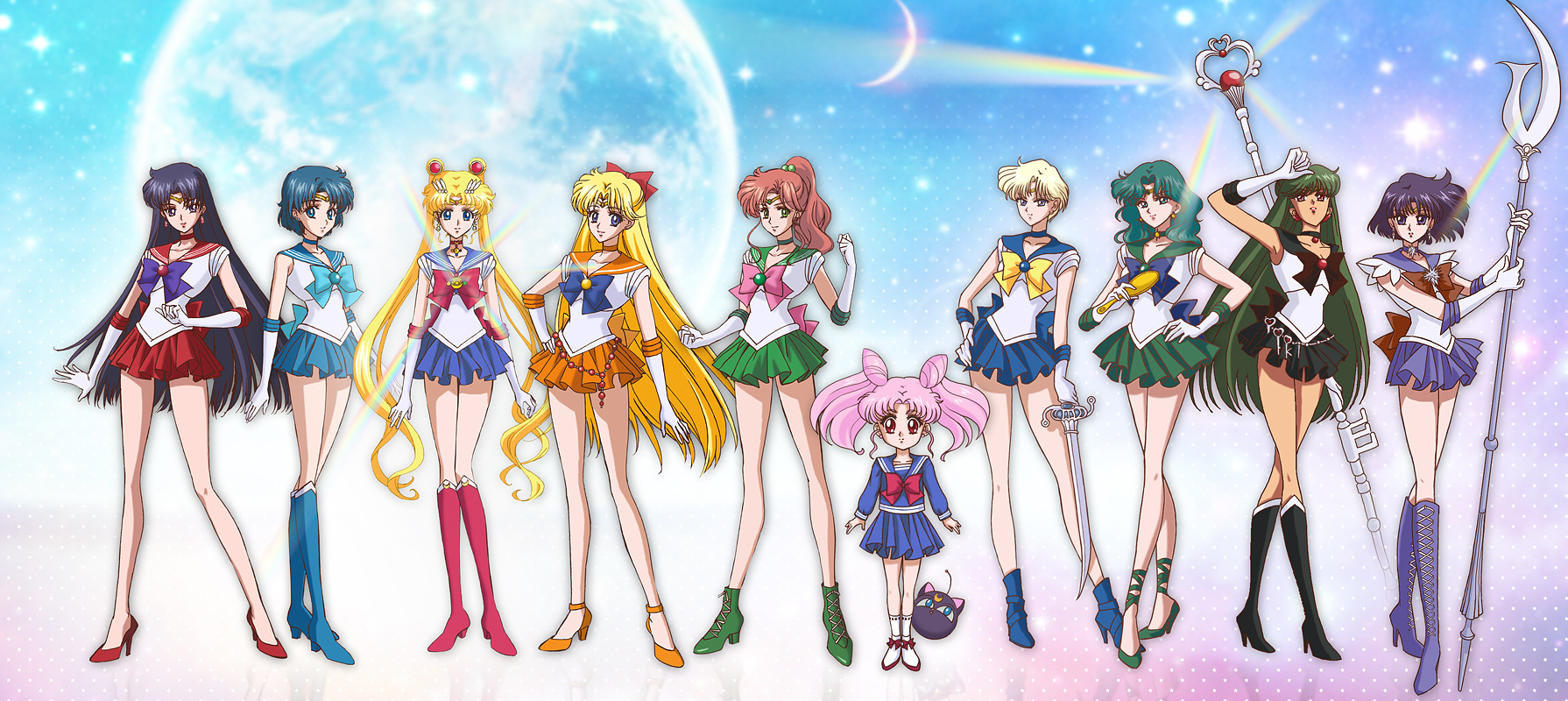 The first official fan club for Naoko Takeuchi's Pretty Soldier Sailor Moon series, dubbed "Pretty Guardians," will begin accepting registrations for members on March 15. The 20th anniversary project site for the Sailor Moon franchise announced on February 28.
The membership includes: a membership card using the image from the past Nakayosi magazine, a member-limited makeup gloss, advance sales of the tickets for the Sailor Moon musical, newsletters, member-only merchandise, and member-only contents of its official app. More information about the membership fees will be released later.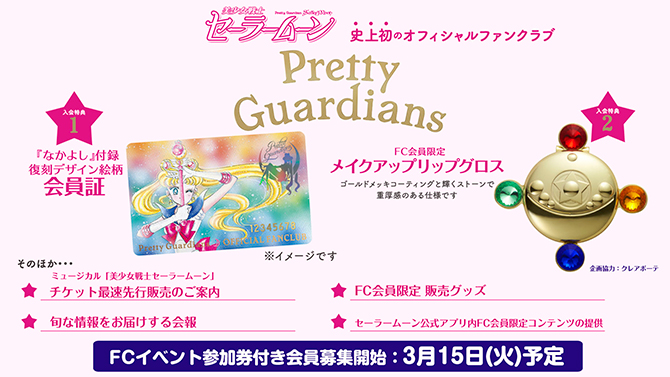 Commemorating the launch of this fan club, a member-only event will be held at Tokyo Metropolitan Gymnasium at 15:00 on April 10. The Usagi Tsukino/Sailor Moon voice actress Kotono Mitsuishi, Mamoru Chiba/Tuxedo Kamen voice actor (in Sailor Moon Crystal) Kenji Nojima, astute singer Mitsuko Horie, and the Sailor Moon Crystal theme song artist Momoiro Clover Z are scheduled to attend. To participate in this event you must register for the fan club by March 31.
Source: Crunchyroll