Visual novel studio Winged Cloud, in partnership with publisher MangaGamer, has launched the official Steam store page for its new game, Sakura Santa, revealing that the game will be available for this Holiday, on December 21st.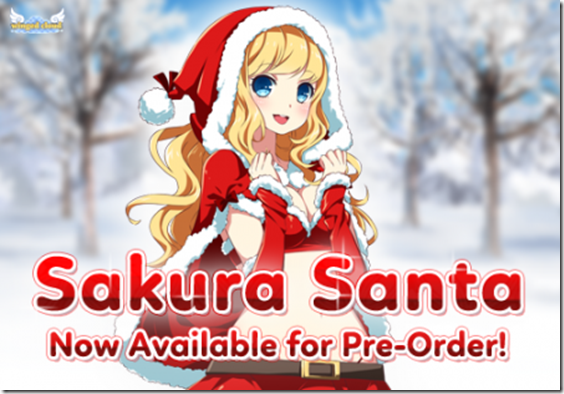 After some disagreements with former publisher Sekai Project, Winged Cloud previously decided to partner with MangaGamer, which allows them to "explore their strong suits with less content restraints as they start challenging themselves in a new direction".
A bunch of visuals can be found on the Steam store page for the new upcoming Sakura Santa (All Ages):
Synopsys by Winged Cloud:
Koji is feeling a bit down. This year is the first Christmas he's spending alone. After moving away from home to attend the University of his dreams, he found his college life to be rather lonely. Feeling distraught, he wanders to his local shrine to make an offering. His wish is a simple one:

"I want to have someone to spend Christmas with this year."

Shortly after making that wish, he meets three girls, all with unusual quirks. They want to spend time with him in the days leading up to Christmas, leaving Koji with quite the dilemma. Who should he spend Christmas with this year?