A brand new promotional video has released for the Binan Koukou Chikyuu Bouei-bu Love! anime that shows off the main characters' transformation scenes into magical boys. The anime will be produced by Diomedea (Shinryaku! Ika Musume, Mondaiji-tachi ga Isekai kara Kuru Sou Desu yo?) and directed by Shinji Takamatsu (Gintama, Danshi Koukousei no Nichijou). The Binan Koukou Chikyuu Bouei-bu Love! anime will debut on January 6th next year at 25:40 (effectively January 7th, 1:40am) on TV Tokyo, during the Winter 2014/2015 Anime Season.
Here is the latest key visual of the anime: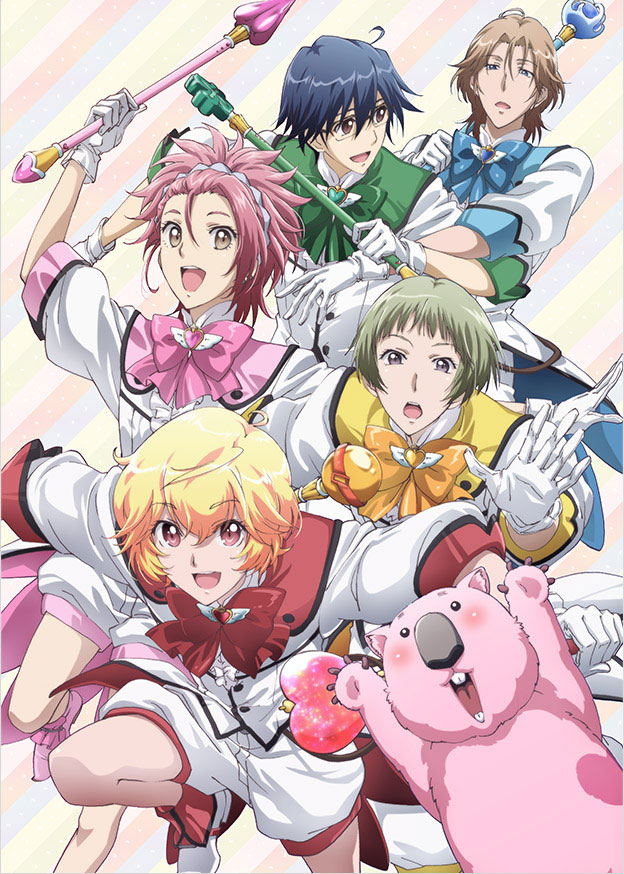 Here is a synopsis of the series from Haruhichan:
This is the story of how five high school boys affiliated with the "Binan High School Earth Defense Club" aka the "Do Nothing Club" are charged by a weird pink wombat creature with protecting the world.
You can visit the anime's website here: http://boueibu.com/
And follow them on  Twitter: @boueibu