The third key visual has been released online for the 2015 Kantai Collection TV anime adaptation. In addition to the new visual, information about an advanced screening and a new 2015 anime event has also been revealed.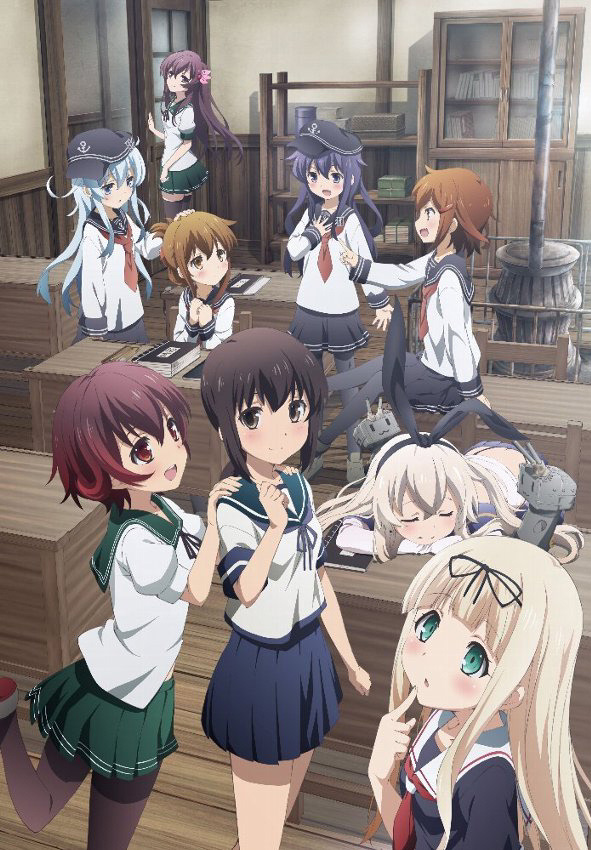 There will be an advanced screening of the first episode of the anime on December 27 at the Shinjuku Piccadilly theatre in Tokyo. The screening will also be taking reservations for the first Blu-ray and DVD volume of the Kantai Collection: Kan Colle anime that will release on March 27 next year. There will also be a draw for attendees for a B2 Poster prize that commemorate you being at the screening. There will be limited quantites of the poster in the lottery. Here is a preview of the poster: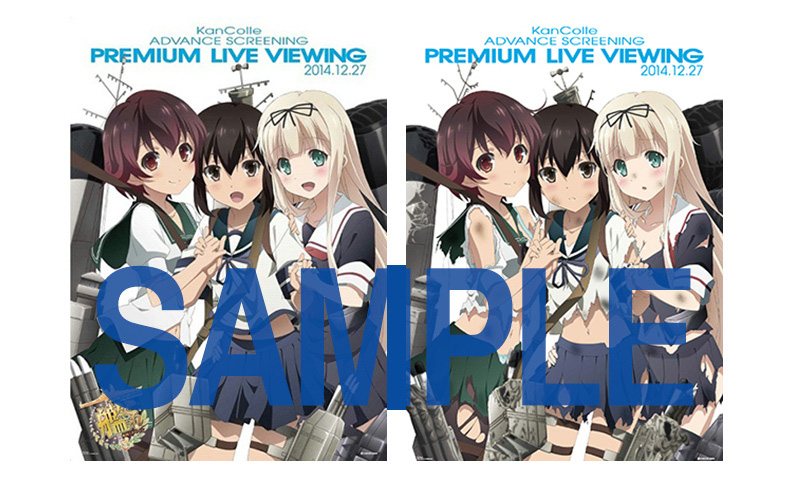 It has also been announced that there will be another anime event next year. The 1st Yokohama Naval Review Rehearsal was held earlier this year in August, which revealed new information about the upcoming anime. The 2nd Yokohama Naval Review Rehearsal, which will be held at the same venue at the Pacifico Yokohama National Convention Hall, will be held on the 9th of August, 2015. The main voice actresses of the anime and card game will be present that the event. More information about it will release soon.
The anime's official website has revealed new characters that will appear in the anime, as well as their designs and cast members.
The three leading cast members that were previously revealed include:
Sumire Uesaka (Sanae Dekomori in Chuunibyou demo Koi ga Shitai!) will voice Kuchikukan Fubuki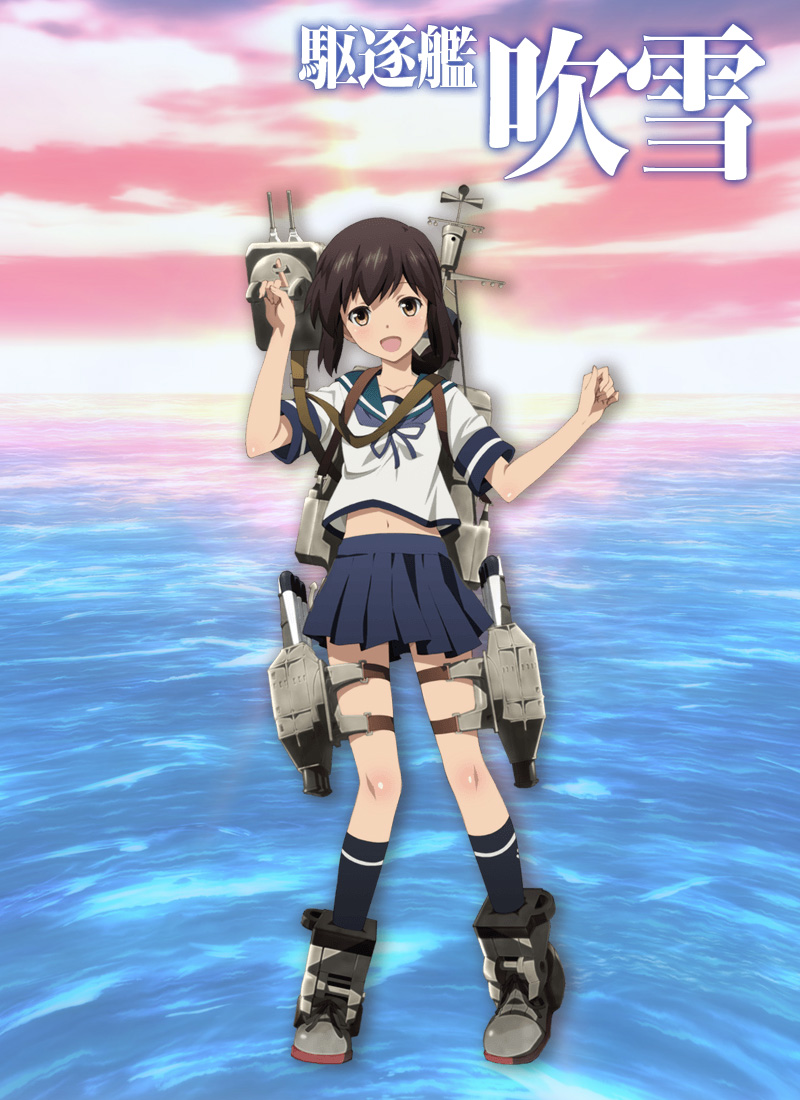 Saki Fujita (Ao Nanami from Yozakura Quartet) is voicing Kuubo Akagi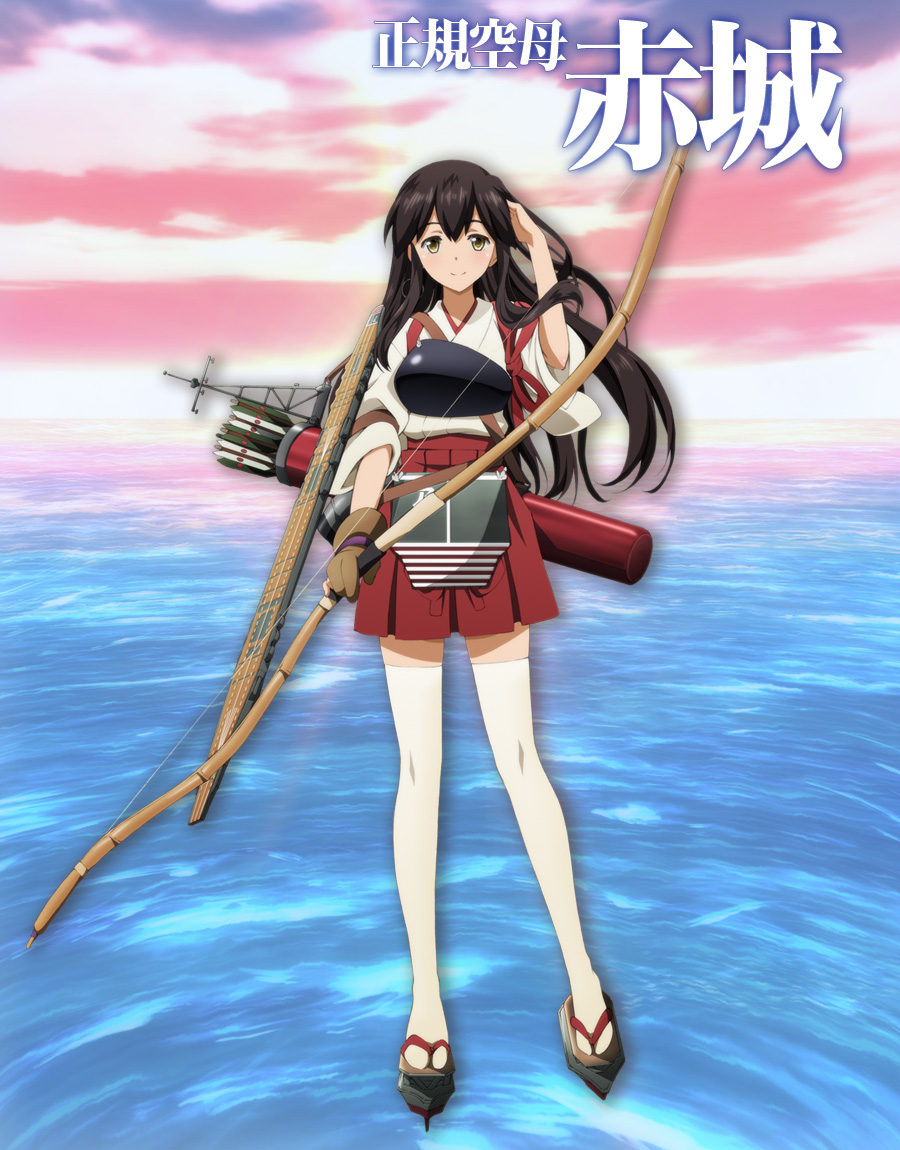 Yuka Iguchi (Mako Reizei in Girls und Panzer) as Kuubo Kaga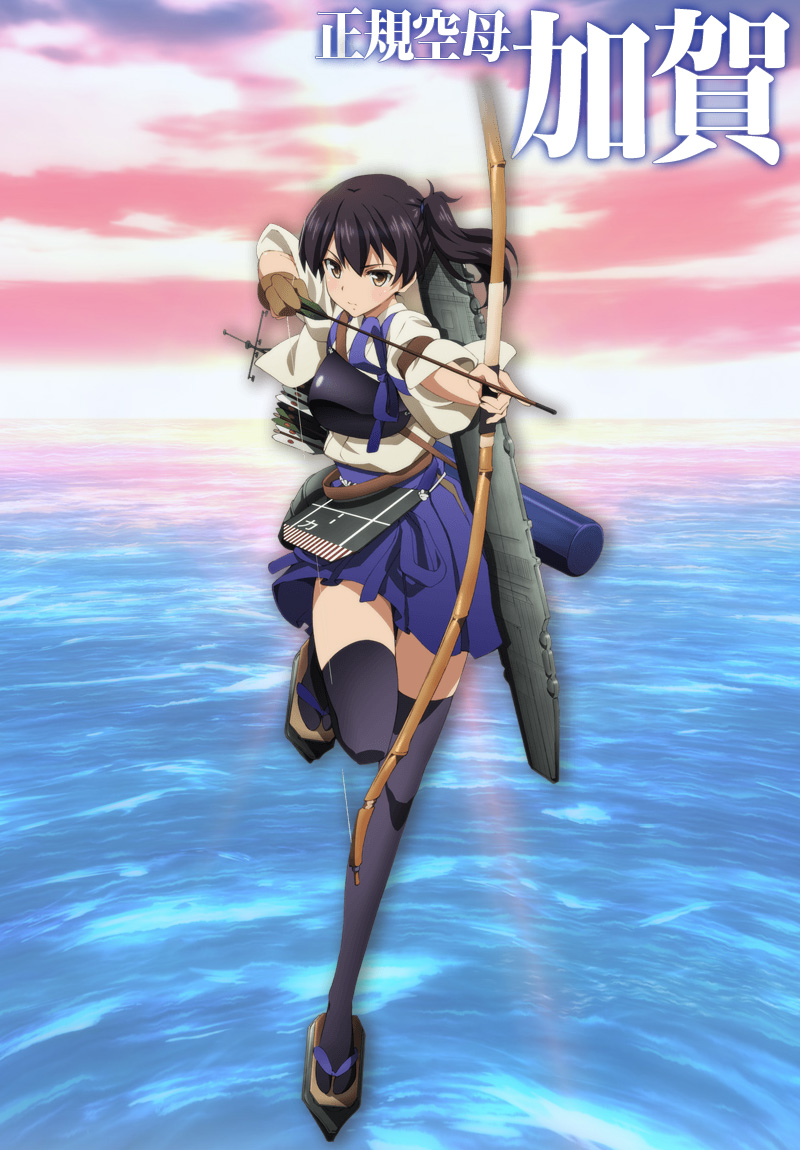 The anime's production staff were also revealed:
Planning: Takeshi Yasuda (Steins Gate Movie, Strike Witches The Movie, Tokyo ESP)
Story concept: Kensuke Tanaka
Producer: Shinichiro Inoue (Another)
Character Designer & Chief Animation Director: Naomi Ide (Akuma no Riddle, Gingitsune, Mondaiji-tachi ga Isekai kara Kuru Sou Desu yo?), Mayuko Matsumoto (Arakawa Under the Bridge, Astarotte no Omocha!, Senhime Zesshou Symphogear)
Character Designs assistance: Yoshinori Shizuma, Shibafu, Konishi
Mechanical Design: Tsutomu Miyazawa (Mahou Shoujo Lyrical Nanoha StrikerS, Zone of the Enders: Dolores, I, Zone of the Enders: Idolo) , Kōta Morishi
Creature Design: Tsubasa Shimizu
Effects Director: Takashi Hashimoto
Art Director: Maho Takahashi (Amagami SS/Amagami SS+ Plus, Nobunagun, Seto no Hanayome)
Color Design: Shuji Kameimura
CG Director: Eiji Inomoto (Accel World, Black Lagoon, Infinite Stratos)
CG Modeling Director: Hideki Kawabata
CG Production: Orange
Director of Photography: Yasuyuki Itou (Black Rock Shooter (TV), NouCome, Akuma no Riddle)
Editing: Yuuji Oka (Campione!, Fairy Tail, Grenadier)
Sound Director: Toshiki Kameyama (Baka to Test to Shoukanjuu / Baka to Test to Shoukanjuu Ni!, Denpa Onna to Seishun Otoko, Kokoro Connect)
Sound Production: Glovision (Another, Blood-C, Date A Live)
Music: Kameoka Natsumi (Inazuma Eleven Go vs Danball Senki W Movie, Inazuma Eleven Go: Chrono Stone)
Music Production: Flying Dog (Inari, Konkon, Koi Iroha., Date A Live, Space Dandy)
The anime's Opening theme and Ending theme were also revealed. The OP will be Miiro performed by AKINO from the band bless4 (Amagi Brilliant Park OP) and the anime's ED will be Fubuki by Shiena Nishizawa.
The first full promotional video of Kantai Collection was also released:
The second promotional video:
Kantai Collection is an anime adaptation of the popular online, card browser game Kantai Collection. The game launched in April last year and currently has more than 1.7 million players. The game centers around naval card battles, where naval ships are represented by "Fleet Girls". The battles are automated for the most part, where the main meat of the game being the strategy, card collecting and grinding. The game is very popular, with a slew of merchandising being released after the game's release; from table top games to manga, and light novels to this anime adaptation. A PlayStation Vita title is currently in production.
Kantai Collection anime synopsis from Haruhichan:
TV adaptation of the online browser card battle game.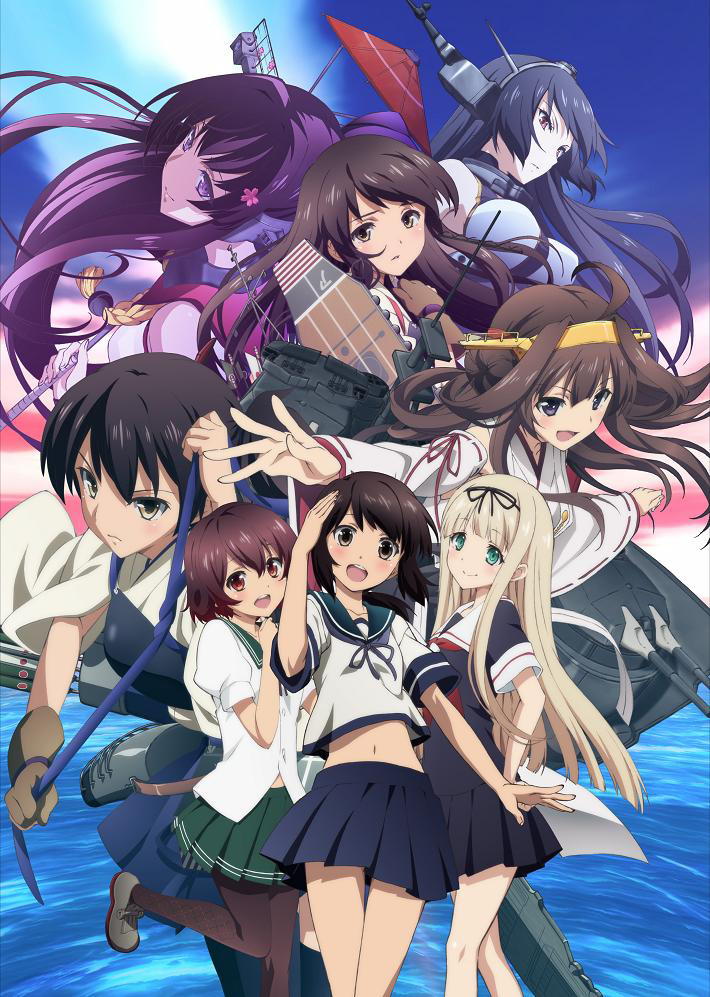 The Kantai Collection: Kan Colle anime will be airing from January 7 next year on Tokyo MX at 25:05 (effectively January 8 1:05am) during the Winter 2014/2015 anime season. Additional information about the series will be revealed in the upcoming weeks.
Visit anime's website: http://kancolle-anime.jp/
And on follow their official Twitter: @anime_KanColle
Source  – Moca News