The latest trailer for Senran Kagura: Estival Versus kicks off with the shinobi girls getting together in what appears to be some sort of water sports competition at a beach resort. We also get a look at some action clips of the game's 3D action in addition to an introduction to the new characters Renka, Hanabi, Kafuru, Ryoki, and Asuka's grandmother Sayuri.
The game will have over 25 playable characters as shown at 2:00 in the video, costumes that can get ripped, wet, and dirty, the upgraded Dressing Room feature, new photo taking feature, 10-player multiplayer on PS4, and more.
A video displaying more gameplay was also revealed last month:
The first teaser promotional video was released last October:
Senran Kagura: Estival Versus will release in Japan on March 26, 2015 for PlayStation 4 and PlayStation Vita.
Senran Kagura: Estival Versus visual: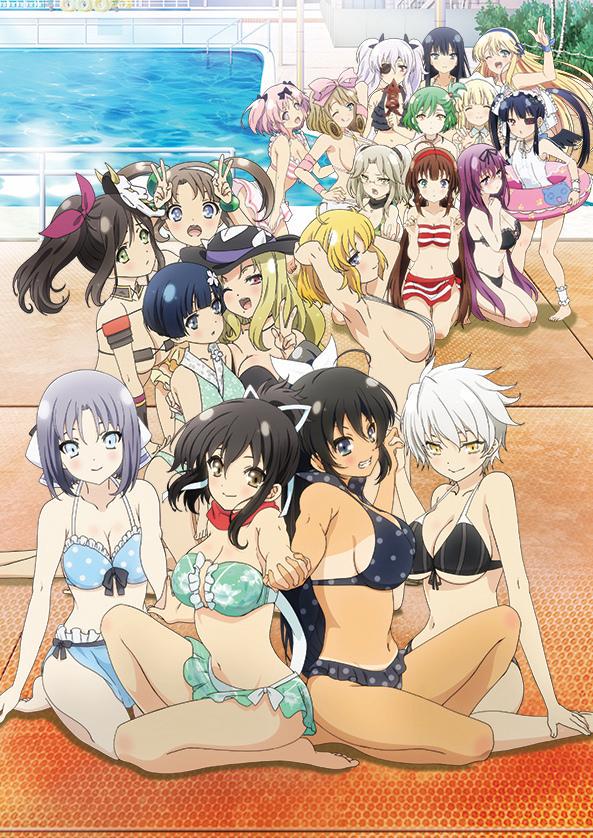 Senran Kagura is a video game series developed by Tamsoft and produced by Marvelous Entertainment. The franchise revolves around groups of female ninjas, and has received several manga adaptations. A television anime adaptation produced by Artland aired in Japan between January and March 2013.
Source: Senran Kagura official website