Even though Seven Seas Entertainment wasn't at Animation on Display (AOD) Convention or at Katsucon, the publisher still has a treat for Valentine's Day: a shoujo-ai debut manga by Nio Nakatani, Yagate Kimi ni Naru (Bloom Into You). The production manager of the publisher, Lissa Pattillo, mentioned, "Bloom Into You won us over immediately with its adorable artwork and charming love story. Yuu's dreams of a shoujo romance are easy to empathize with, and we're eager to see if her dreams come true! We're all yuri fans at Seven Seas, and are always looking forward to new titles we can bring to the genre's dedicated English audience."
The manga has been published since April 27, 2015 under ASCII Media Works' Comic Dengeki Daioh magazine. It only has one compiled volume so far, which was released on October 24, 2015.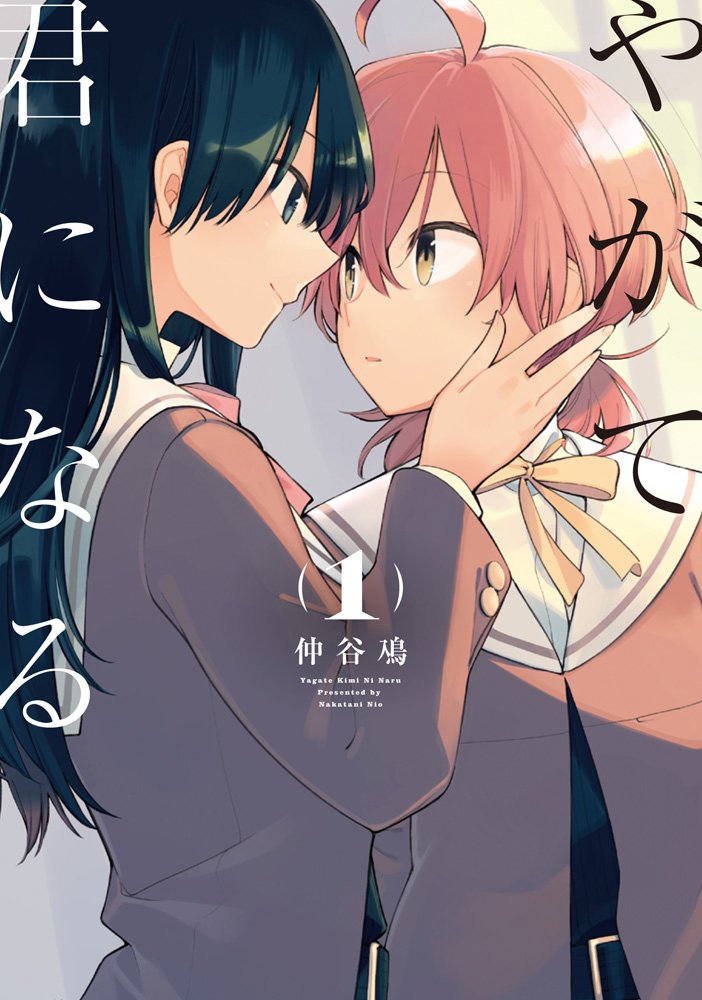 The publisher revealed that they will release the manga starting January 3, 2017 with two full-colored illustrations in single compiled volume.
Synopsis of Yagate Kimi ni Naru from Seven Seas:
Yuu has always loved shoujo manga and awaits the day she gets a love confession that sends her heart aflutter with bubbles and hearts, and yet when a junior high classmate confesses his feelings to her…she feels nothing. Disappointed and confused, Yuu enters high school still unsure how to respond. That's when Yuu sees the beautiful student council president Nanami turn down a suitor with such maturity that she's inspired to ask her for help. But when the next person to confess to Yuu is Nanami herself, has her shoujo romance finally begun?
Look inside the manga (including the full-colored illustrations) in Japanese from Amazon here.