Shinoa Hiiragi, Mikaela Hyakuya and Yuuichirou Hyakuya from the anime adaptation of Takaya Kagami's dark fantasy manga Owari no Seraph (Seraph of the End) has been featured in the December 2015 issue of Animedia. This issue of Animedia can be purchased here and you can view the other posters that came in this issue here.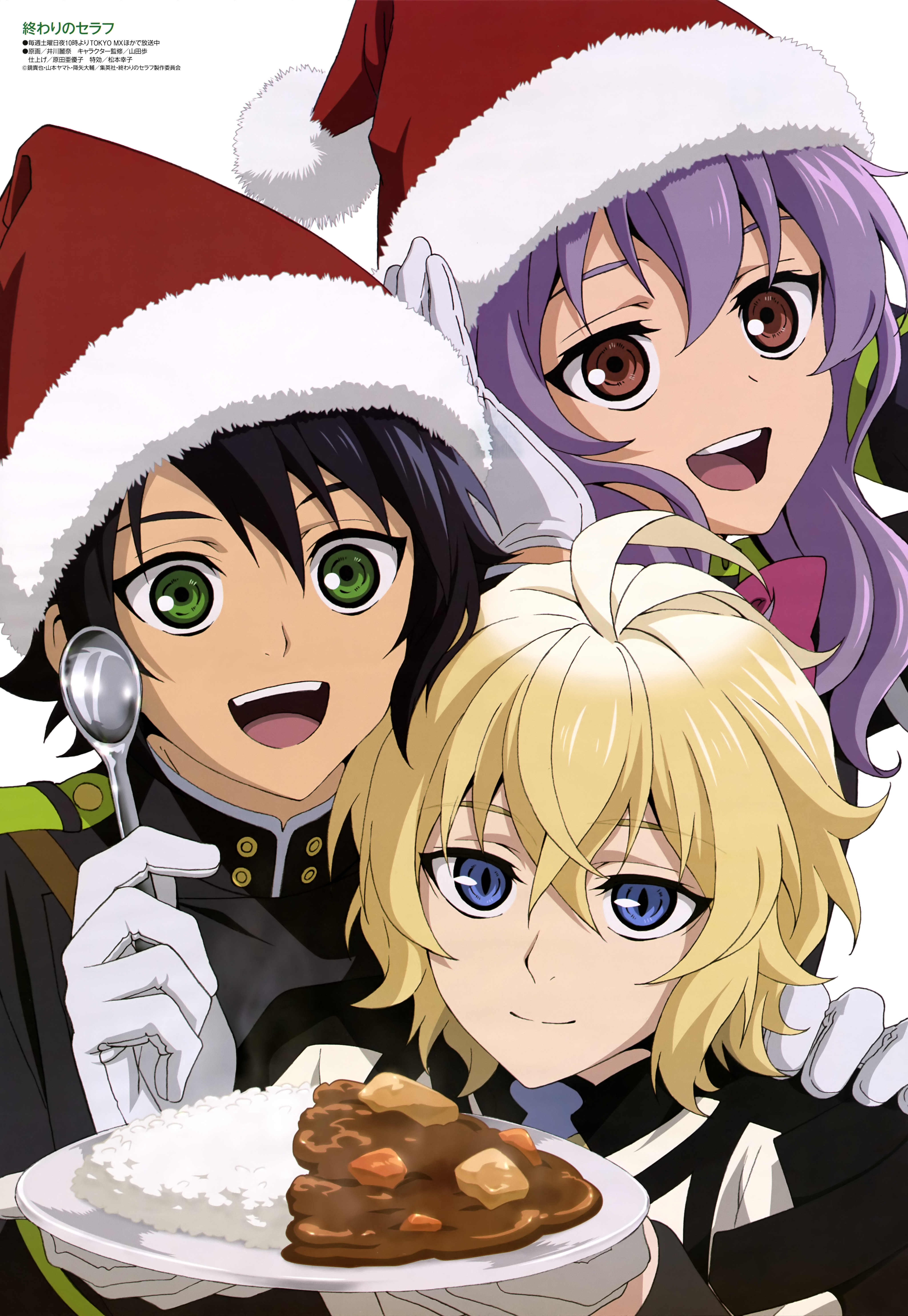 Anime visual: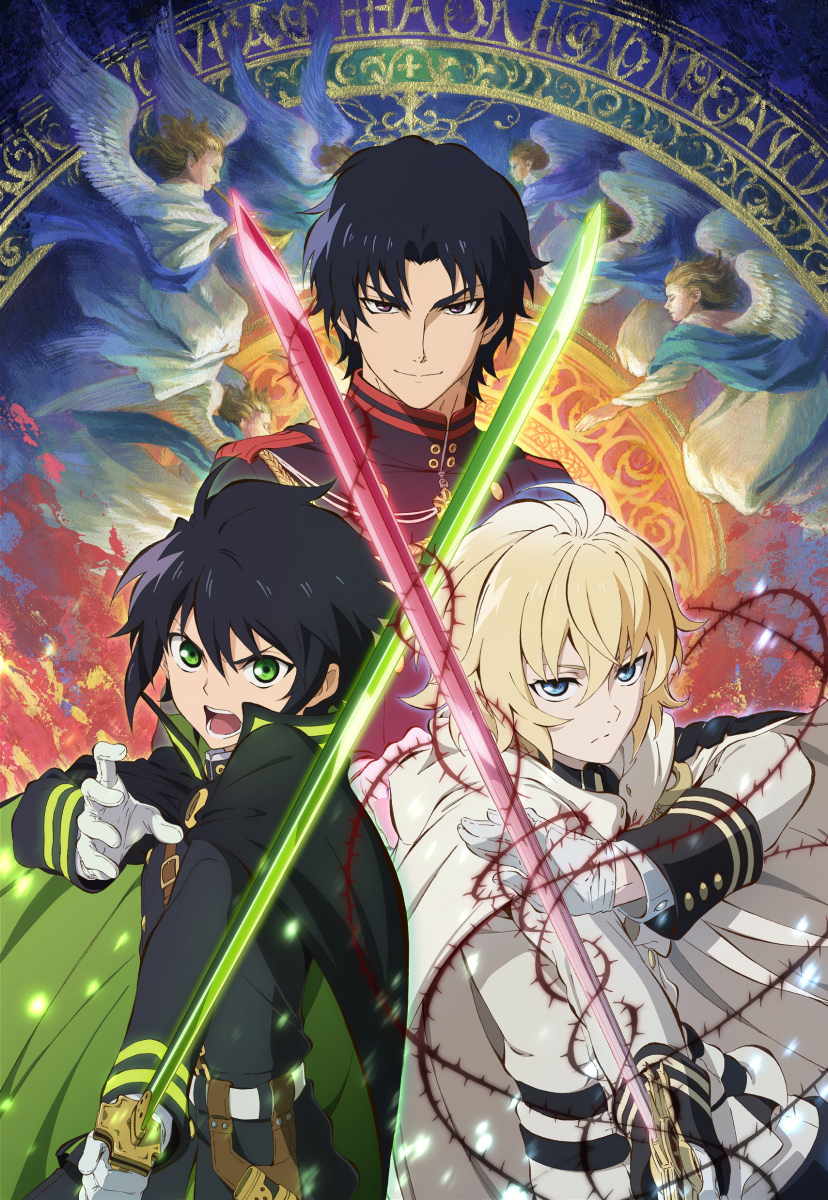 Owari no Seraph (Seraph of the End) is a Japanese dark fantasy manga series written by Takaya Kagami and illustrated by Yamato Yamamoto with storyboards by Daisuke Furuya. It is published by Shueisha on Jump Square and in English by Viz Media on Weekly Shonen Jump. Takaya Kagami and Yamato Yamamoto launched the dark fantasy series in Shueisha's Jump Square magazine in fall 2012. Shueisha published the sixth volume on September 4, and new volumes have regularly ranked on Oricon's top 50 chart. An anime adaption was announced on August 28, 2014.
Owari no Seraph synopsis from Haruhichan:
One day, a mysterious virus appeared on Earth which killed every infected human over the age of 13. At the same time, vampires emerged from the world's dark recesses and enslaved mankind. Enter Hyakuya Yuuichirou, a young boy, who along with the rest of the children from his orphanage, are treated as livestock by the vampires. Even in captivity, Yuuichirou dreams big. He dreams of killing vampires. He dreams of killing them all.