In the last shirt review we introduced you to anime shirt designer Shoukochan. Yet another one of the designs they have provided us for review is that of the dark haired spirit Tokisaki Kurumi from hit show Date A Live! Shoukochan is a new Singapore based shirt designer and their goal is to design shirts which look great, are creatively designed and are comfortable to wear in public. That's right, specifically focusing on the issue of some of us "closet otakus" as some may say (admit it, there's an inner Kirino Kousaka in all of us) Shoukochan wants to design clothing that doesn't come across as too gaudy or flashy, yet captures the essence of the character or show all the same. But enough shameless marketing, they provided us with another one of their designs so let's look at the goods!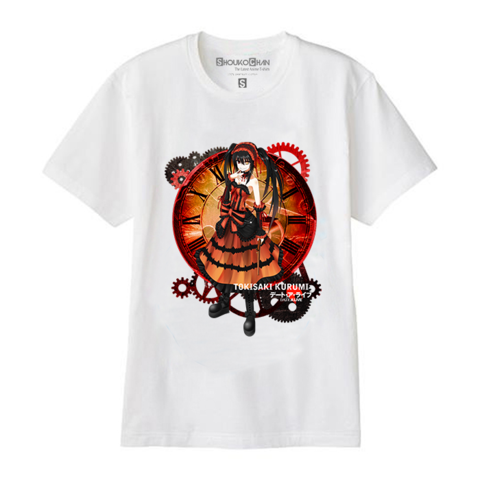 As you can tell, the shirt is just as vibrant and detailed as the last, just as expected from the Shoukochan crew – this particular design boasting a hot red, orange and bronze palette, as those are the colors of Tokisaki's outfit. It includes a little sign with the name in the corner both in English and Japanese. Sugoi! In the background there stands a similarly colored clock and those who have seen the show may understand its significance. The shirt itself is pleasant to look and as promised isn't so bold as to have a giant anime girl face that would make you look like an utter weeaboo, but at the same time shows that you're a fan of the show,or anime in general. It comes across as a cool graphic tee that anyone would wear, so it most certainly isn't something that would look weird. Pulled off appropriately, it would look quite stylish!
Having received a shirt myself, I couldn't resist but to wear it out, especially around my college campus and it was quite well met. It actually helps you make friends with fellow anime fans! When wearing it, I have a button up shirt on top that is left open at the top to allow little Tokisaki a view of the world as she smiles that devilish grin, but here's a look at the shirt in all its glory.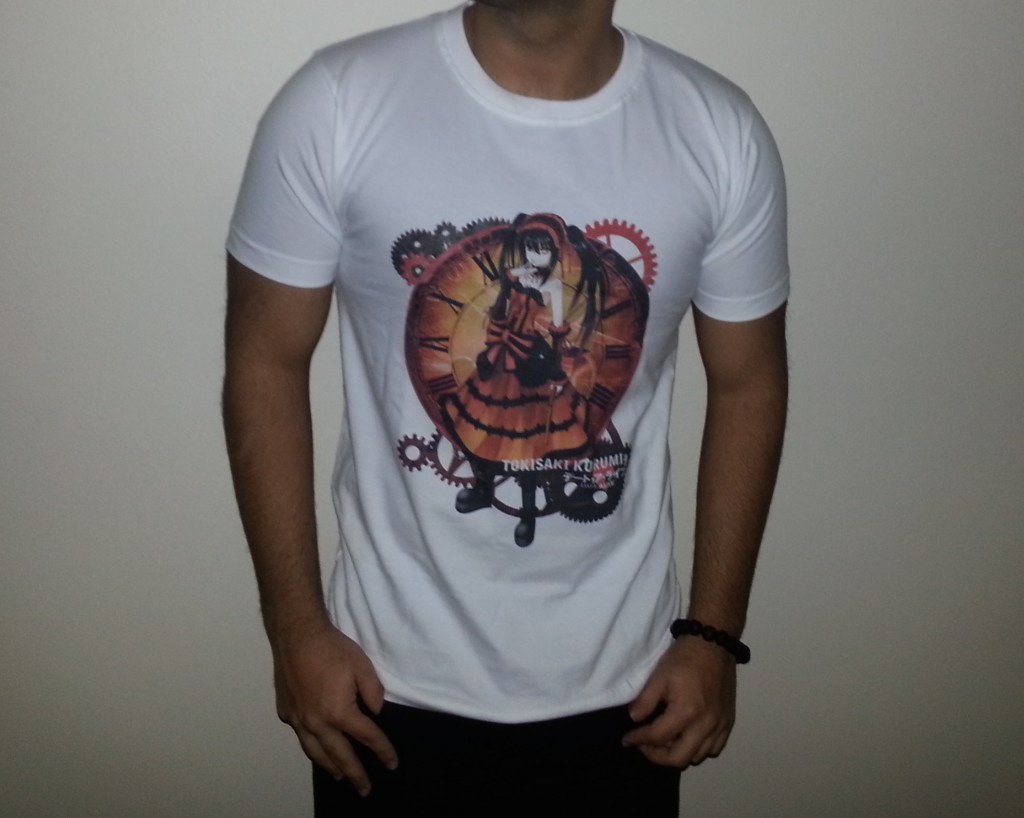 I like to wear my shirts fitted, but Shoukochan offers a range of sizes from small to 2XL. The fitting is snug on me, but one can choose a size they feel more appropriate for them and their personal style. The fabric is soft and comfortable and the design isn't cheap plastic or rubber that scratches off the shirt after a wash – it's a part of the fabric itself. One should take caution that it does not fade, so obviously no use of bleach (that's right, stay way Ichigo) but otherwise, it's fairly easy to maintain. It can also be ironed with no real trouble, though if one wishes to be really cautious, they ought to avoid using high heating when running the iron over the graphic portion.
Having worn it around and about, I can easily say it's comfortable and fun to wear and feel it's a must have for any fan of the show, male or female, big or small. This particular design can be purchased here for $45 in Singapore currency. This translates to roughly $35 and $40 in American and Canadian dollars respectively. It may be pricey, but it is a custom design after all, and the shirt quality is quite high, so it is well worth the price tag.
Shoukochan has created a vast array of other designs as well however, and some of them are on sale for a discounted price, including designs from hit new shows like Kill La Kill, Shingeki no Kyojin (Attack on Titan), Kyokai no Kanata and more! Fans of the companies products are more than satisfied with the products they have created and have no shame in showing off their gear either.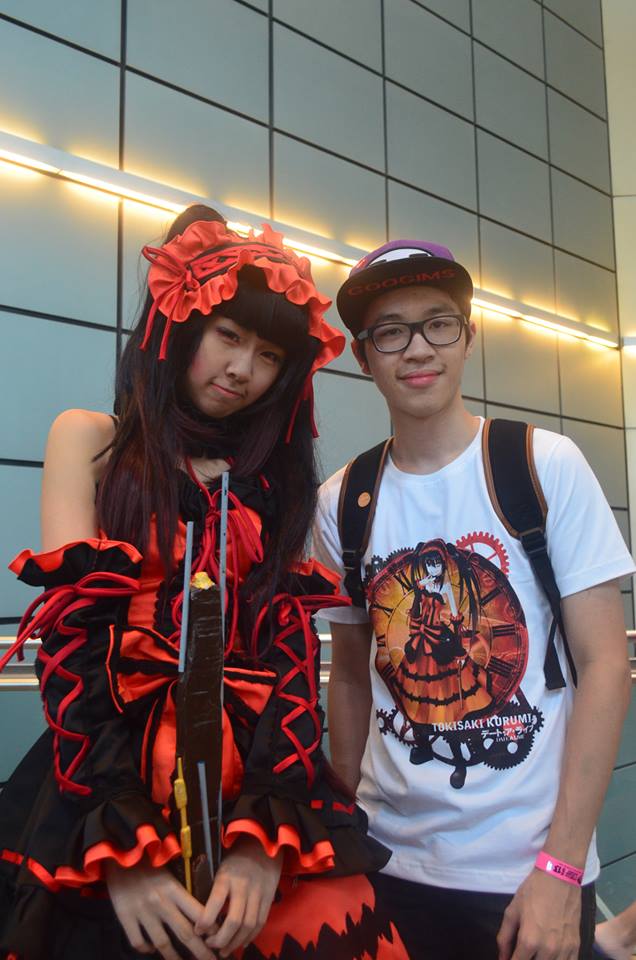 All in all, a great product and we certainly hope to seeing more of Shoukochan's designs in the future. Stay tuned to Haruhichan for more cool news and reviews. Hopefully they'll be sending us more deliveries like they have in the past and we'll be able to provide you with an inside look into other awesome products!
Thoughts on the product? Questions regarding ordering or the shirt in general? Disgusted by Tomoki's modelling skills? Feel free to share any of the above and whatever else comes to your mind in the comments section below!