A television anime adaptation of Ichigo Takano's dramatic shoujo manga Orange has been green-lit and is slated to premiere in July. The site has revealed the first visual and staff members of the series, which will begin its broadcast this July.
The staff consist of:
Anime key visual: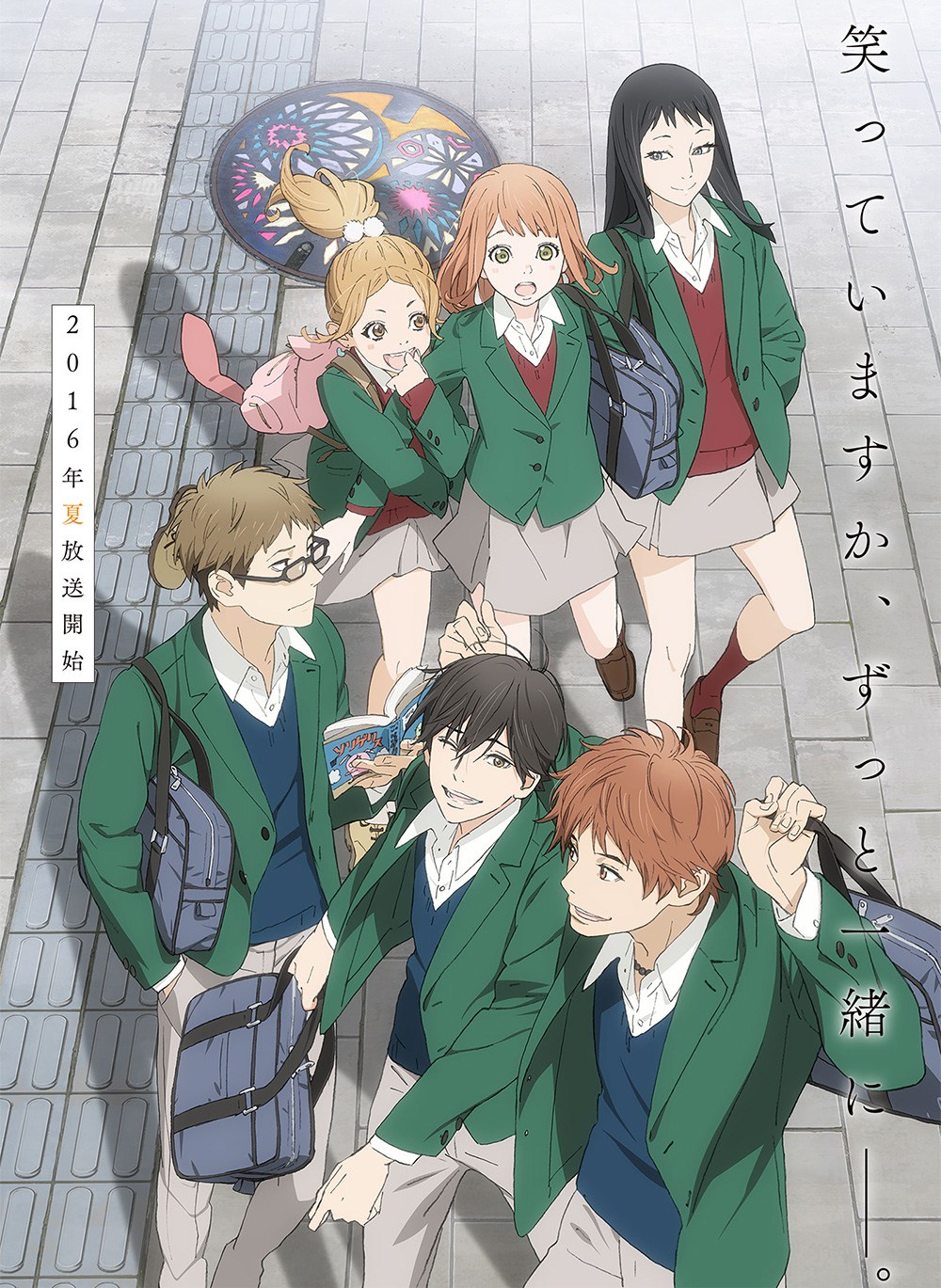 Orange is a slice of life romance shoujo/seinen manga series written and illustrated by Ichigo Takano. It was first serialized in 2012 in Bessatsu Margaret manga magazine and later in Monthly Action. It has been compiled into 5 volumes so far. It's published in English (online) by Crunchyroll, in French by Akata and in Spain by Ediciones Tomodomo. A live action film adaptation of the same name was released on December 12, 2015. A television anime adaptation has been green-lit.
Orange synopsis from MAL:
One day, Takamiya Naho receives a letter written to herself from ten years in the future. As Naho reads on, the letter recites the exact events of the day, including the transfer of a new student into her class named Naruse Kakeru.

The Naho from ten years later repeatedly states that she has many regrets, and she wants to fix these by making sure the Naho from the past can make the right decisions—especially regarding Kakeru. What's more shocking is that she discovers that ten years later, Kakeru will no longer be with them. Future Naho asks her to watch over him closely.
Official site: http://orange-anime.com/
Official Twitter: https://twitter.com/AnimationOrange