The publisher of Isuna Hasekura (World End Economica) and Keiko Koume's (Queen's Blade: Rebellion) Ookami to Koushinryou (Spice and Wolf) manga, ASCII Media Works, revealed on their catalog site's 12th volume page that the manga's final arc will be starting on its 13th volume. The 12th volume was released on August 27, 2015.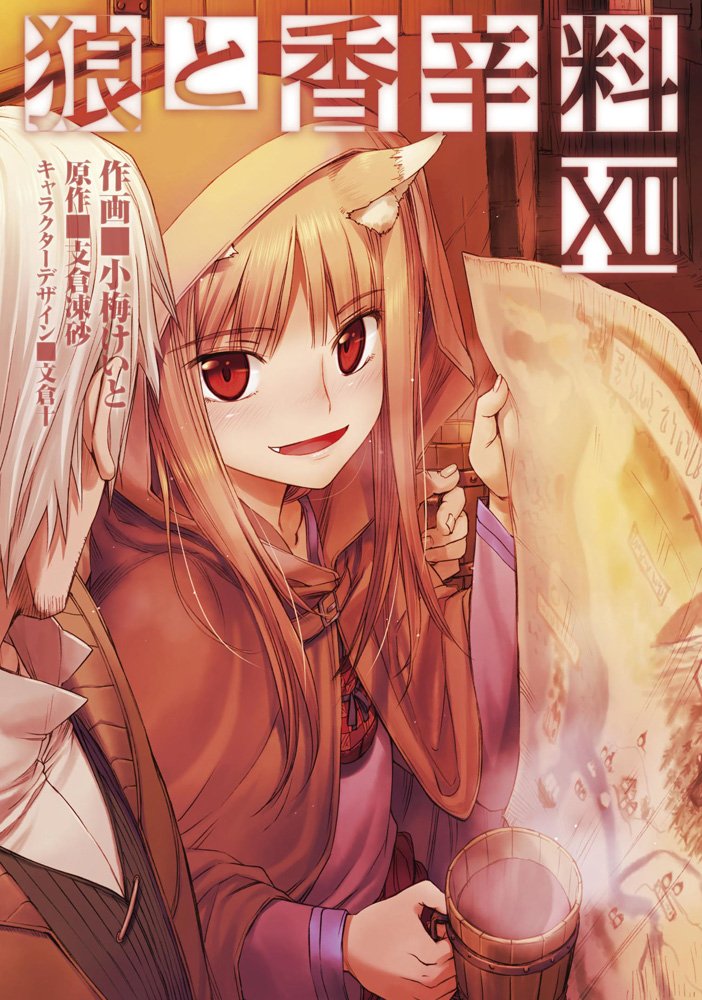 The supernatural seinen manga was an adaptation from the light novel under the same name. It was published under Media Works' Dengeki Maoh magazine since September 27, 2007. The first Japanese compiled volume for the manga was released on May 25, 2013. North American publisher, Yen Press, publishes the manga in English since April 20, 2010 and the 11th volume is set to be released on September 22 this year.
The light novel was finished with 17 volumes. It was published under the Dengeki Bunko imprint from February 10, 2006 to July 8, 2011. Yen Press also publishes the light novel in English since December 15, 2009. The 17th volume is set to be released on April 19, 2016.
Synopsis of Spice and Wolf manga from Yen Press:
With his carthorse as his only companion, the young merchant Kraft Lawrence slowly wends his way through dusty back roads in search of profitable trade. But this monotony screeches to a halt when, one night, he encounters a harvest goddess in the guise of a beautiful young girl…with wolf ears and a tail! Longing for the northern lands of her birth, Holo the Wisewolf joins Lawrence as he follows the ebb and flow of trade through the countryside. And when the two come across a compelling but suspicious opportunity for profit, will Lawrence with his mercantile chops and Holo with her ancient instincts be able to separate the truth from the lies — and make some coin while they're at it?!
Source: ANN