We're only about half way through winter 2016, but some are already looking forward to upcoming spring 2016 anime. Below is a compilation video containing promotional videos of some of the upcoming anime series that will air during the spring 2016 anime season.
Here's the titles, visuals and a brief synopsis of the upcoming anime series in order as shown in the video above:
Bakuon!!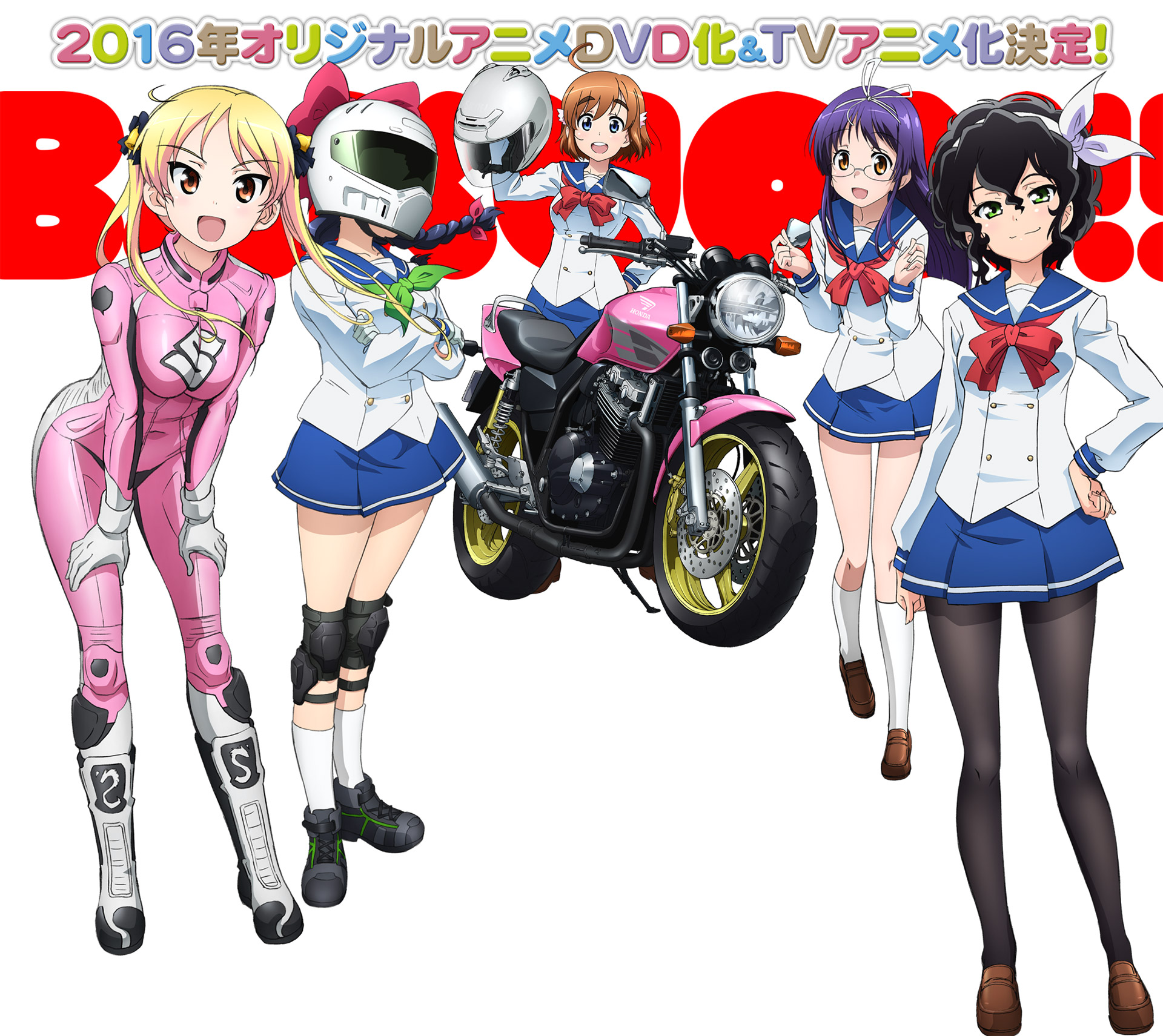 The story revolves around high school girls who discover the appeal of motorcycles. Sakura Hane is a high school student who looks a little bit like an airhead. On the way to her all-female high school one day, she is worn-out climbing a hilly road with a bicycle, but she sees a girl named Onsa Amano who is riding a motorcycle. Sakura immediately becomes interested in motorcycles, and she and Onsa join the motorcycle club at the school. Then, Sakura sets out to get her license.
Hundred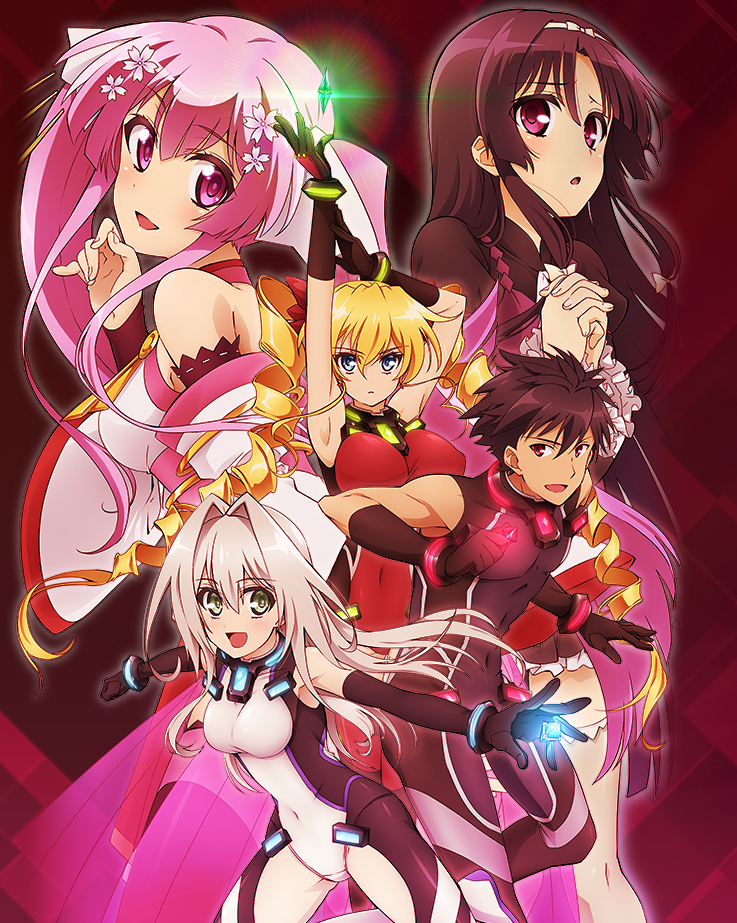 "Hundred"—that is the only weapon that can oppose the mysterious life form "Savage" from visiting the earth.
The protagonist, Kirasagi Hayato, aims to become a Martial Arts Master using this Hundred. He managed to get into the battleship university Little Garden.

However—

"I wanted to see you, Hayato!!!"
"H-How do you know my name?"

Around the roommate, Emil Crossford, who somehow knows him well (?), Hayato gets an uneasy feeling.
What's more, just after the entrance ceremony, he gets asked for a duel by the campus' strongest martial arts master "Queen" Claire Harvey…!?

The ultimate academy battle begins here!
As the world is in the middle of an industrial revolution, a monster appears that cannot be defeated unless its heart, which is protected by a layer of iron, is pierced. By infecting humans with its bite, the monster can create aggressive and undead creatures known as Kabane. On the island Hinomoto, located in the far east, people have built stations to shelter themselves from these creatures. People access the station, as well as transport wares between them, with the help of a locomotive running on steam, called Hayajiro. Ikoma, a boy who lives in the Aragane station and helps to build Hayajiro, creates his own weapon called Tsuranukizutsu in order to defeat the creatures. One day, as he waits for an opportunity to use his weapon, he meets a girl named Mumei, who is excused from the mandatory Kabane inspection. During the night, Ikuma meets Mumei again as he sees Hayajiro going out of control. The staff on the locomotive has turned into the creatures. The station, now under attack by Kabane, is the opportunity Ikoma has been looking for.
Seisen Cerberus Ryuukoku no Fatalite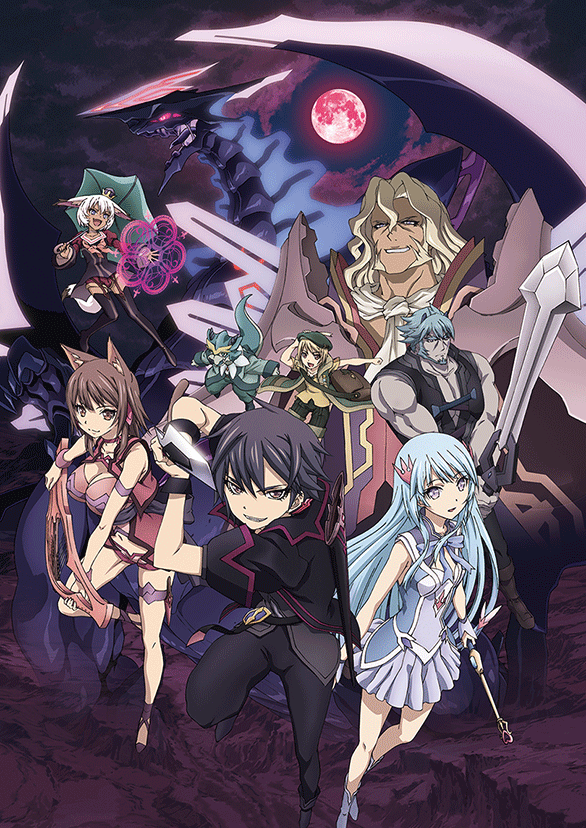 Seisen Cerberus follows 16-year-old Hiiro, who takes up a sword in order to avenge his parents' death by killing the evil dragon Danguard.
Terra Formars Revenge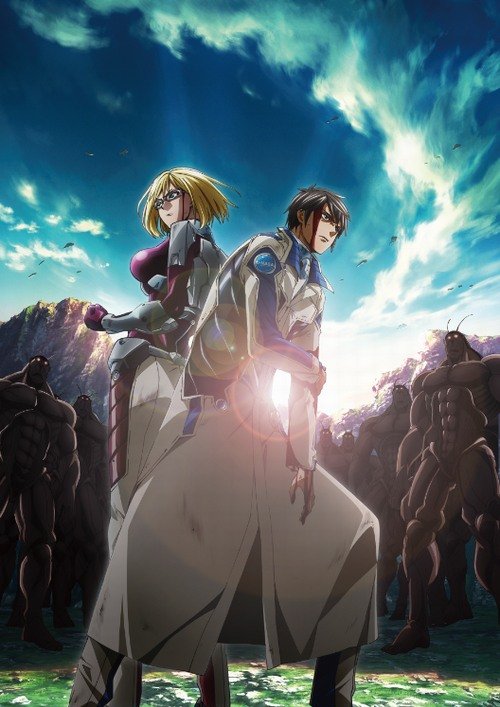 With the space program attempting to travel to Mars, 21st century scientists were tasked with warming up the planet so that humans could survive on its surface. They came up with an efficient and cost effective plan of sending cockroaches and mold to the surface so that the mold would absorb the sunlight and the insect corpses would serve as a food source for the mold.

It is now the year 2577 and the first manned ship to Mars has landed on the planet and the six crew members are ready for their mission. But what they find are giant mutated humanoid cockroaches with incredible physical strength. The crew members are easily wiped out, but not before sending a transmission back to Earth. Now, humanity will send elite warriors to exterminate the mutated bugs and claim back Mars.
Kuma Miko Girl Meets Bear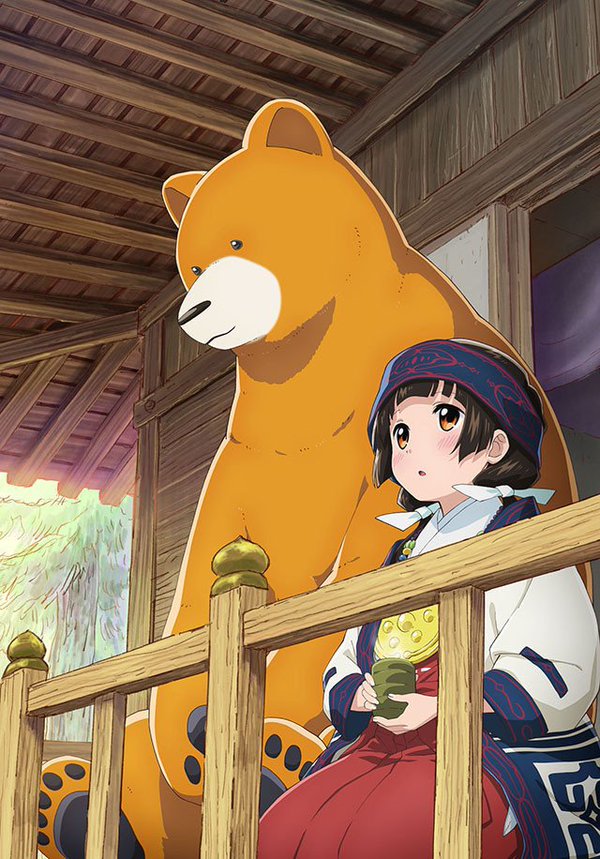 The manga follows Machi, a middle school student who serves as a shrine maiden at a Shinto shrine and takes care of a bear, who lives on mountain in Japan's northern Tohoku region. The bear, Natsu, has the ability to talk and is Machi's guardian. When Machi explains to Natsu that she will attend a school in the city, he gives Machi a set of trials that she must pass in order to be able to survive city life.
Shounen Maid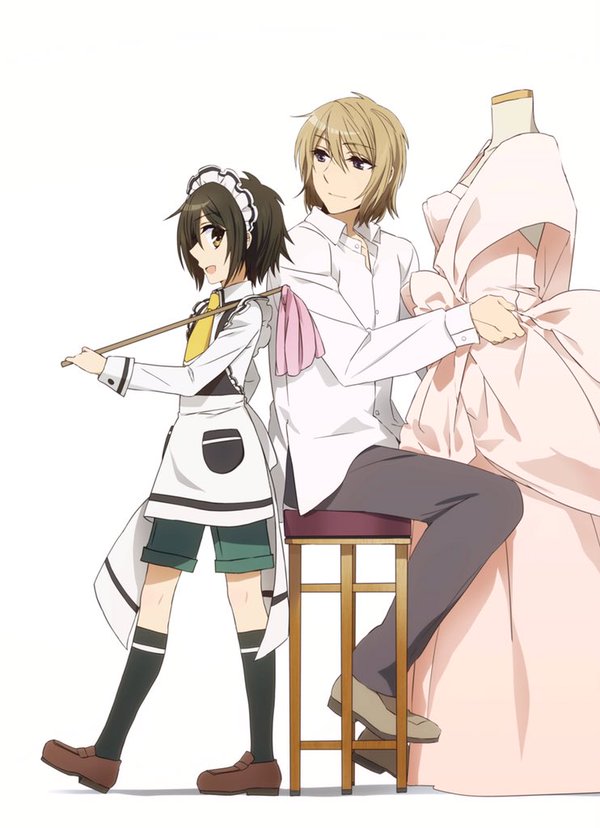 Chihiro is left homeless with supposedly no relatives after his mom died. As he worries about what to do next, his uncle shows up and plans to take care of him…Or is it the other way around?
Joker Game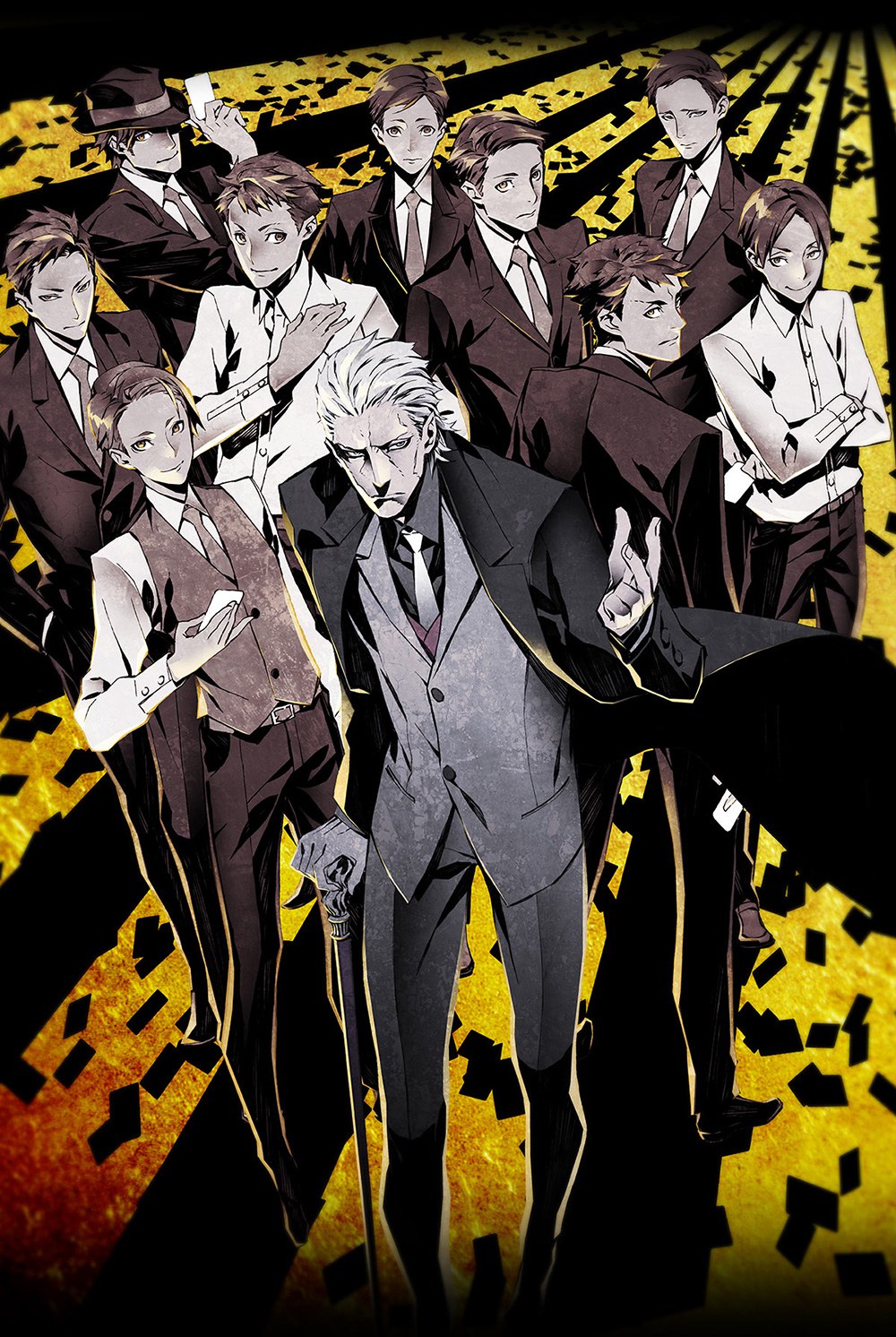 Taking place in the year 1937 on the eve of World War II, the story involves a mysterious spy training organization known as the "D Agency." The organization is established by Lieutenant Colonel Yuuki from the Imperial Japanese Army. His ideals lead him to recruit people beyond military academy graduates and personnel, while training them to become skilled agents in arts of manipulation. These agents would become a specialized team to conduct operations. One such antihero agent, under the name Jirou Gamou, goes on a harrowing mission to uncover secret documents titled "Black Notes," while battling forces from within and without his own ranks.
Boku no Hero Academia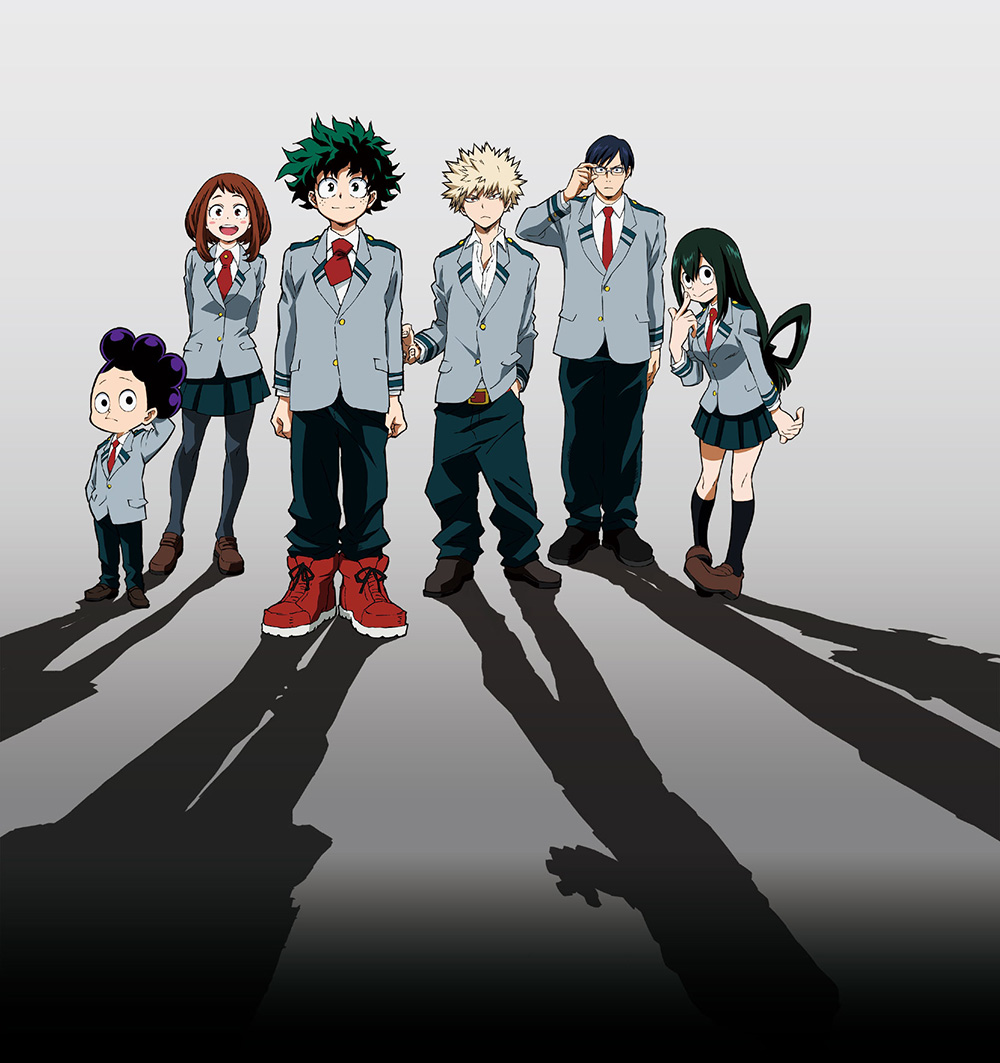 People are not born equal, a realization that 4-year-old Midoriya Izuku faced when bullied by his classmates who had unique special powers. Izuku was one of the rare cases where he was born with absolutely no unique powers. This did not stop Izuku from pursuing his dream, a dream of becoming a great hero like the legendary All-Might. To become the great hero he hopelessly wants to become, he now will join the ranks of one of the highest rated "Hero Academies" in the country: Yueiko. With the help of his idol All-Might, will he be able to claim the ranks and become a true hero?
Bungou Stray Dogs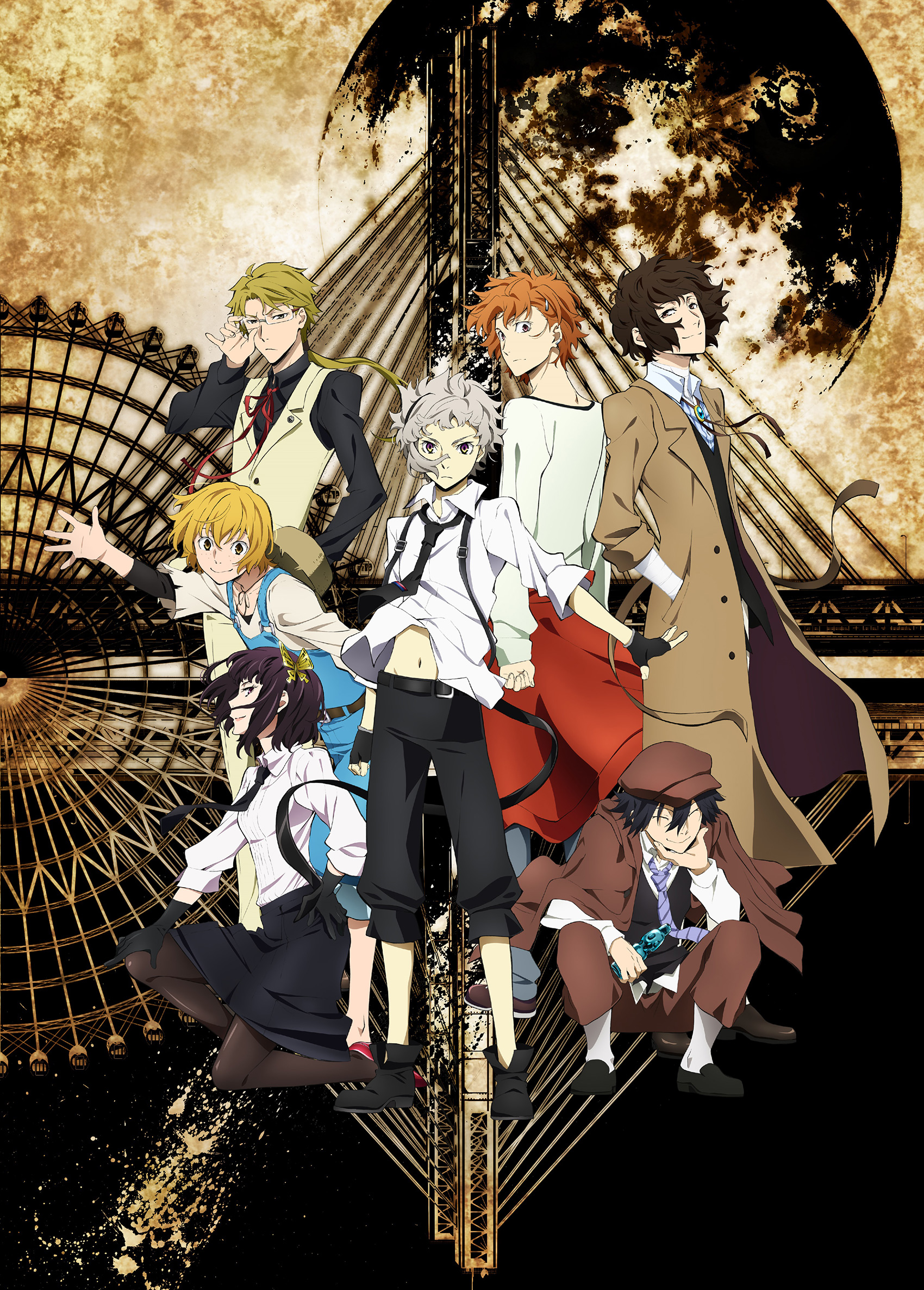 Nakajima Atsushi was kicked out of his orphanage, and now he has no place to go and no food. While he is standing by a river, on the brink of starvation, he rescues a man whimsically attempting suicide. That man is Dazai Osamu, and he and his partner Kunikida are members of a very special detective agency. They have supernatural powers and deal with cases that are too dangerous for the police or the military. They're tracking down a tiger that has appeared in the area recently, around the time Atsushi came to the area. The tiger seems to have a connection to Atsushi, and by the time the case is solved, it is clear that Atsushi's future will involve much more of Dazai and the rest of the detectives!
Sousei no Onmyouji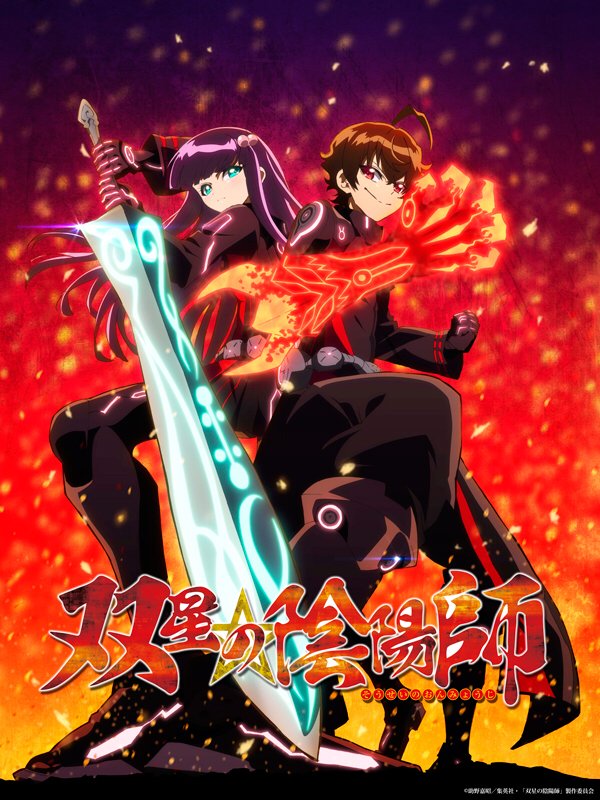 Rokuro is from a family of exorcists, but he'd rather be a singer, a soccer player or anything but an exorcist! He's forced to own up to his own incredible potential when new arrival Benio stirs his competitive spirit. But their rivalry gets a twist when they earn the prestigious title of "Twin Star Exorcists"—two supreme fighters fated to marry and birth the ultimate spiritual warrior!