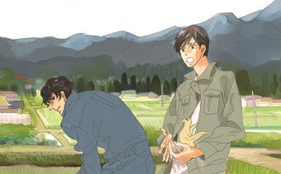 The Sanrio Puroland, one of Tokyo's greated theme park by the company behind Hello Kitty & friends, Sanrio, will present a very controversial stage reading of Ikuta-san-chi no Kome Ouji (The Rice Prince of the Ikuta Clan), a yaoi novel written by Sa To Michiru and Kusama Sakae.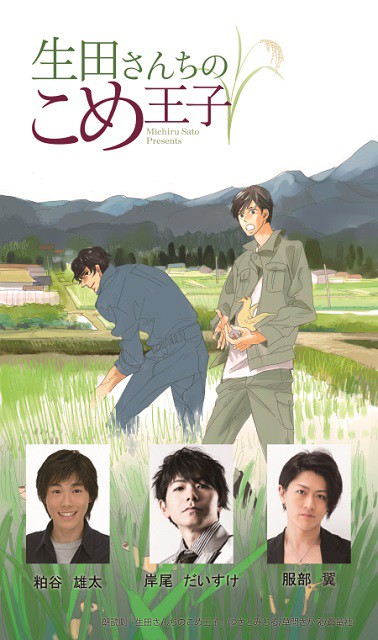 Synopsys by ANN:
The story follows Banri Tatsukawa, whose company goes bankrupt and who then gets thrown into a rice field in a bicycle accident. He's helped by the bearish owner of the field, Amata Ikuta. Banri has a dream of becoming a yuru-chara (regional mascot)-like idol named Kome Ouji (the Rice Prince) to help revitalize local agriculture, and Amata shares his concern for rural development, but they'll have to deal with Mr. Wakamiya, who holds farming in contempt.
But the reading of a yaoi novel is not the most incredible thing happening at Sanrio Puroland; being the mascot of Sanrio and its theme park, an unknown role will be taken by Hello Kitty herself.
For the other roles, Yuuta Kasuya (Shun Andromeda from Saint Seiya) will play Banri Tatsukawa, Daisuke Kishio (Shinobu Takatsuki from Junjou Romantica) will play Amata Ikuta and Tsubasa Hattori will play Mr. Wakamiya.
Source: ANN
Writer on Haruhichan, anime devotee and coffee addict. Follow me on Twitter.. I mean if you want to, I'm not forcing you to!