Today Sword Art Online II was announced during the Sword Art Online: Extra Edition special.
It has been confirmed that the second season will indeed be the Phantom Bullet Arc, which does feature the GGO (Gun Gale Online) game. The game itself is Virtual Reality Massively Multiplayer Online First Person Shooter (FPS for you gamers). The arc itself also features a new main character: Shino (In-Game Name: Sinon). The A-1 Pictures released the first visual for
Sword Art Online II
which features Shino and Kirito, as they appear in Gun Gale Online (GGO).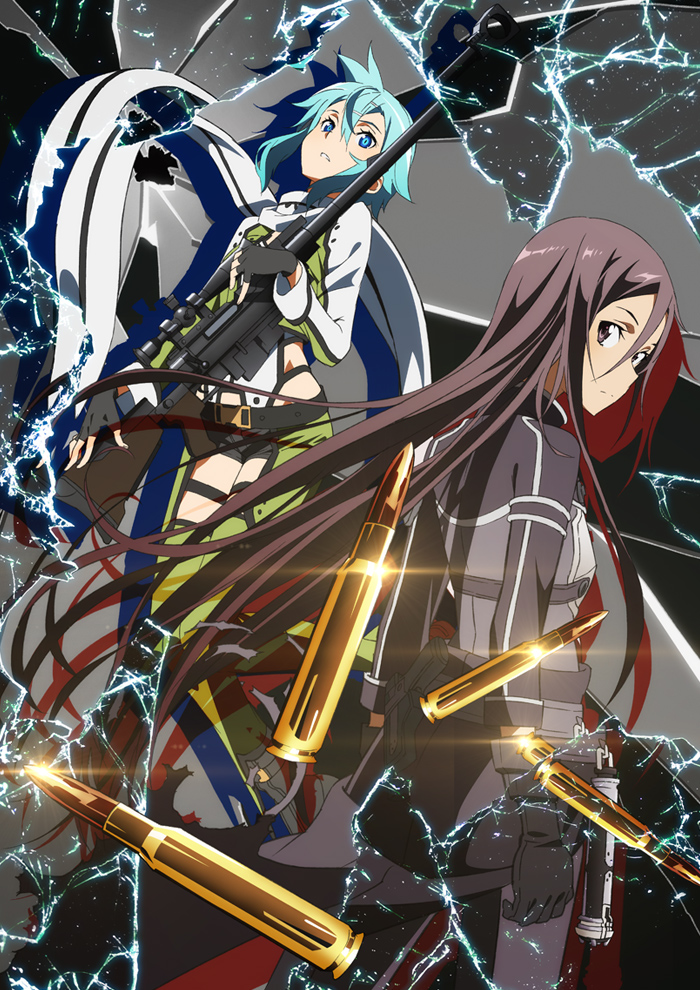 A new Sword Art Online television anime, Sword Art Online II, will be launched in 2014. The announcement was made during Tuesday's premiere of the Sword Art Online: Extra Edition special which was broadcasted on TOKYO MX, BS11 and Nico Nico Douga on december 31, 2013. It was also announced on the franchise's website. More details will be announced on the site or can be seen here.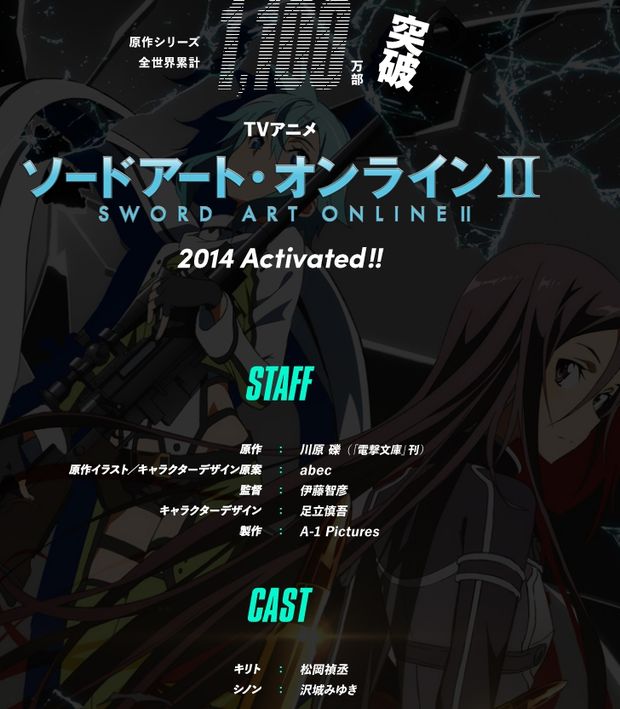 Staff:
Director: Tomohiko Itou
Character Design: Shingo Adachi
Producer: A-1 Pictures
Cast:
Kirito: Yoshitsugu Matsuoka
Sinon: Miyuki Sawashiro
Sword Art Online II is scheduled to air this Summer, for more information click HERE.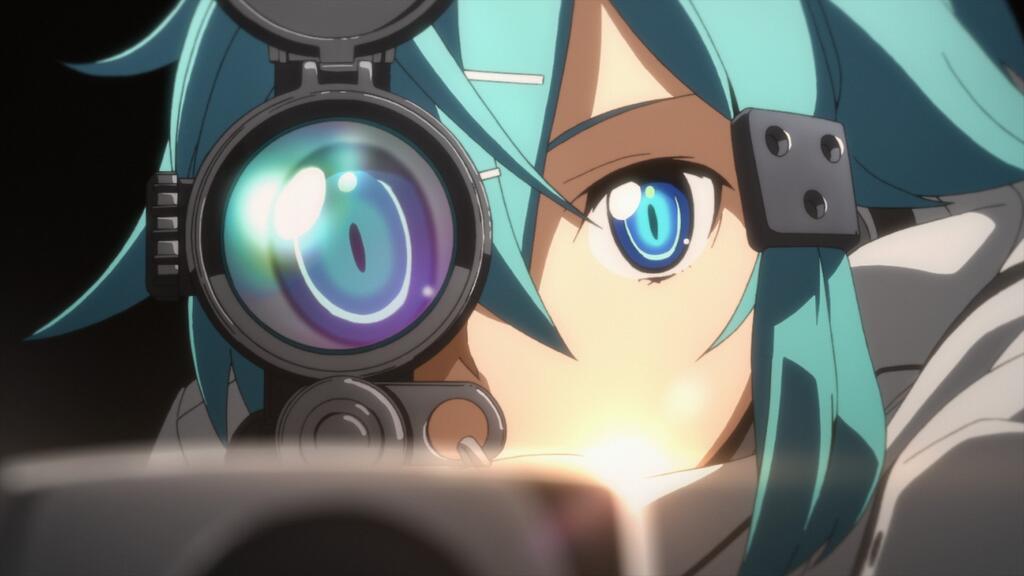 Not much info about was released but I will be updating this post once more are out. Are you looking forward to Sword Art Online 2? Let us know in the comments!