During the "Dengeki Game Festival 2015 & Dengeki Bunko Spring Festival 2015 & Dengeki Comic Festival 2015" event on Sunday it was announced that the PlayStation 3/PS Vita game Sword Art Online: Lost Song and the PlayStation 4/PS Vita game God Eater 2: Rage Burst will hold a collaborative campaign.
The first part of the campaign is a set of DLC costumes for both games. Dengeki PlayStation magazine will publish the download serial codes for Kirito and Sinon costumes for the God Eater 2: Rage Burst video game on April 9. The magazine will then publish the serial code for Julius and Alisa costumes in Sword Art Online: Lost Song video game on April 23.
The second part of the campaign is a clear file folder featuring a wonderful visual of the characters from both games. While supplies last, stores throughout Japan will start offering the clear file folder to buyers of either game on March 26.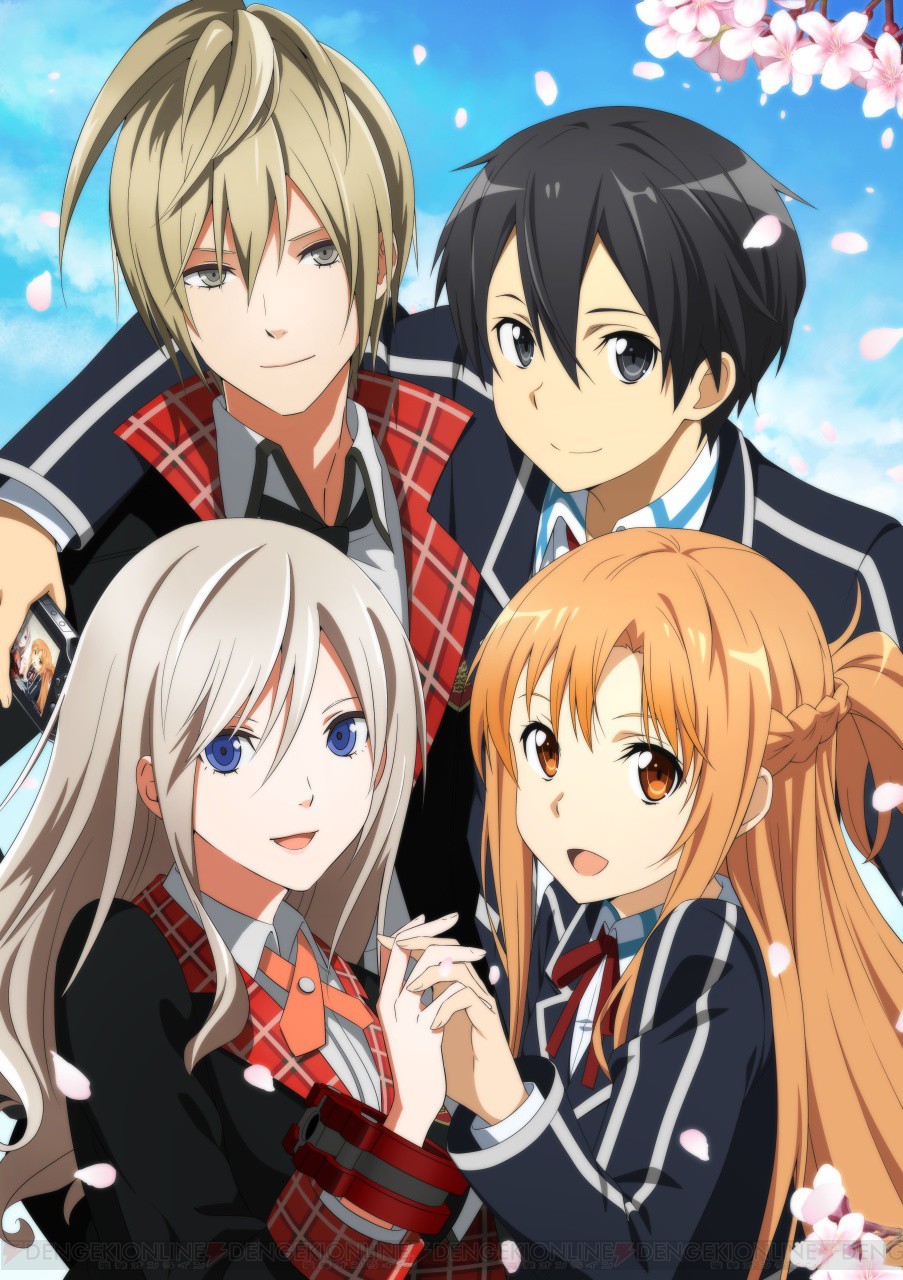 Last of all, the PlayStation store will offer a special "Spring Encounter Campaign" themes for PlayStation 4, PlayStation 3, and the PS Vita. Dengeki posted images of the themes:
Bandai Namco Games is localizing the game in English and Chinese for Asian markets. Bandai Namco Games' Yosuke Futami stated that Sword Art Online: Lost Song's English translation will be better than Sword Art Online: Hollow Fragment.
Bandai Namco also revealed a limited edition for the PS Vita version of the game. For 9,980 yen ($92), it will include a special box, special Blu-ray disc, soundtrack CD, special booklet, and 12 clear posters. The standard edition of the game will cost 7,120 yen ($58.5) on PlayStation 3 and 6,170 yen ($50.7) on PS Vita.