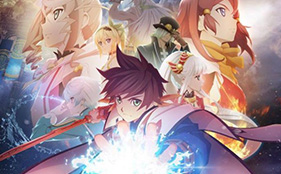 The official website for ufotable's (Fate/stay night: Unlimited Blade Works, Kara no Kyoukai) upcoming anime adaptation of Bandai Namco's Tales of Zestiria video game began streaming the second preview video. This new video introduces us to the world of Tales of Zestiria and the story of the Shepherd. The video also showcases some of the amazing visuals and background art from the upcoming anime and previews the voice cast.
The Tales of Zestiria the X anime will be airing every Sunday on Tokyo MX at 11:00pm JST starting from July 3rd, throughout the Summer 2016 anime season.
The anime's website has revealed that that Japanese pop band fhána (Sora no Method ED, Comet Lucifer OP) will be performing the anime's Ending theme song.
The main cast of Tales of Zestiria the X has been revealed, which sees the return of the cast from the video game:
The production staff of the anime includes:
A brand new promotional video for the anime was streamed at AnimeJapan:
Here is the announcement promotional video of the upcoming anime:
The Tales of. started in 1995 with the release of Tales of Phantasia on the Super Famicom (SNES). The game was developed by Wolf Team, who are now known as Namco Tales Studio and published by Namco. The game received a positive reception and has allowed more games in the series to be developed. To date, there are fourteen games in the main series with over 10 spin-off titles. While the Tales of. enjoys high sales within Japan, the popularity of the series overseas has been rocky. Though, in the last decade the series has been gaining more popularity outside of Japan. There are also four anime series based on separate entries in the series, as well as an animated film, Tales of Vesperia: The First Strike, released in 2009. To date, Namco Bandai has announced that the series has sold over 15 million titles.
The Tales of Zestiria the X anime will be broadcasting from July during the Summer 2016 anime season. The game itself is currently available on the PlayStation 3, PlayStation 4 and on PC via Steam. Further information about the anime will be revealed in the upcoming weeks.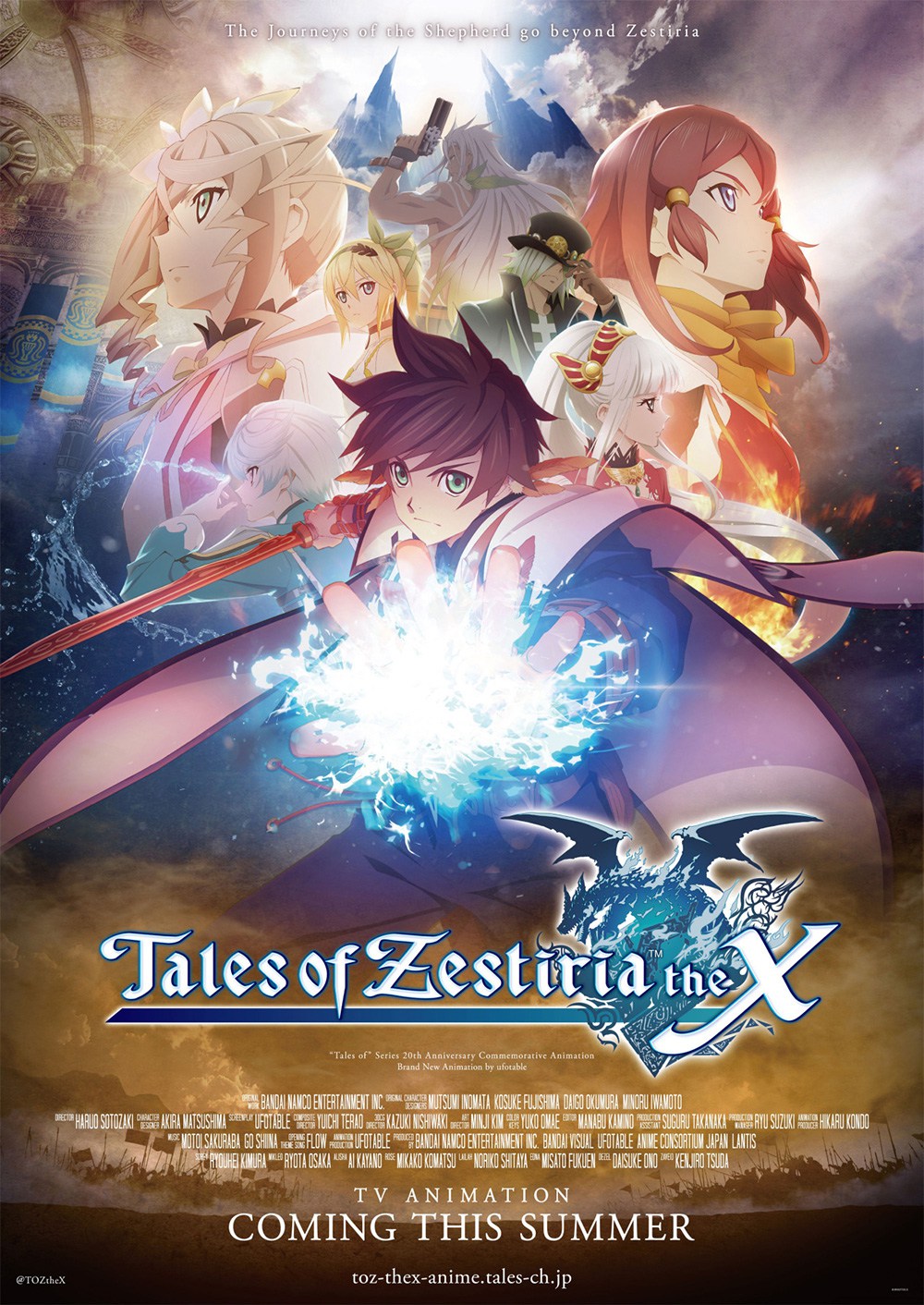 Here is the anime's website: http://toz-thex-anime.tales-ch.jp/
And their Twitter: @TOZtheX