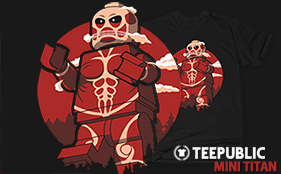 Whether you're looking to show off that power-level of yours or you want to keep it hidden with a more subtle, yet ample approach, TeePublic has you covered. TeePublic is an online t-shirt printing storefront that focuses heavily on both the designers and the consumers, offering both the best prices and highest royalties of any t-shirt site on the internet.
With hundreds of artists to choose from it's not hard to find one, two or, if you're like me, suddenly a dozen different designs you wouldn't mind sporting around on your chest you just can't beat the greats deals and selection over at TeePublic. With over 1,600 results under  the anime tag and rising you're sure to find something to fit your tastes and we're going to help you as we spotlight a few designs from various artists every month.
Today we're going to take a look at MINI-TITAN designed by artist Brinkerhoff.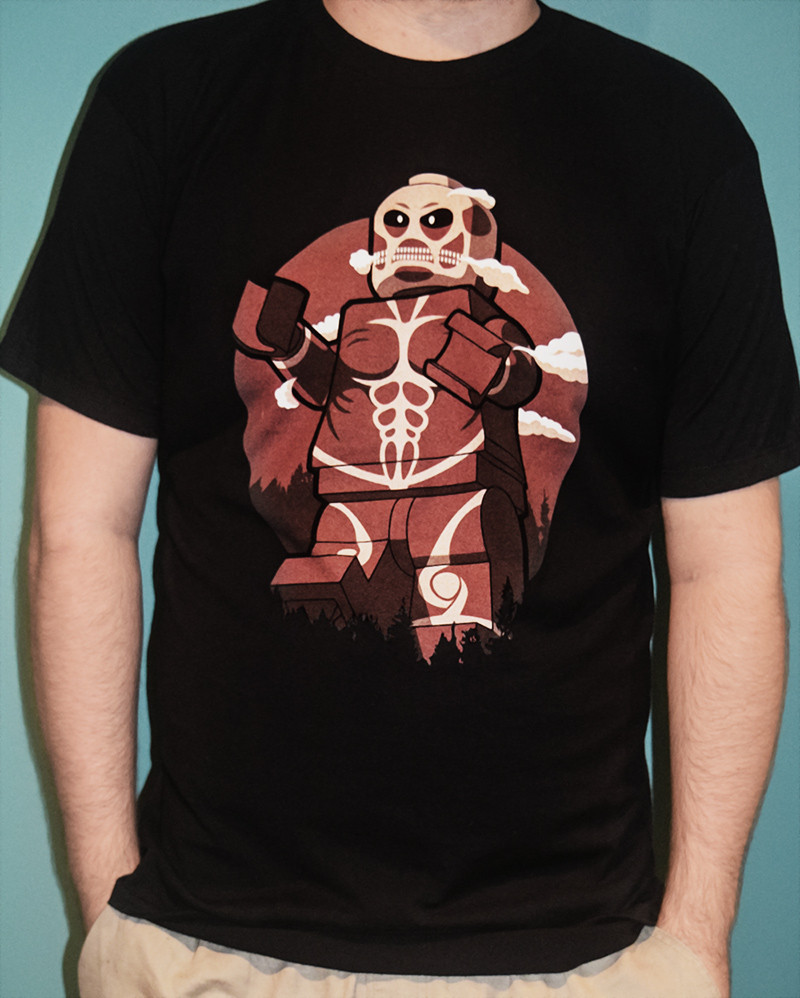 If you've been living under a rock for the past two years well it wouldn't matter because you'd probably still have heard of Wit Studio's Shingeki no Kyojin (Attack on Titan). If the thought of stepping on LEGOs wasn't already bad enough imagine if the tables were turned and humanity lived in fear as 50ft LEGOs looked to return the favor? Brinkerhoff brings our worst fears to life with his design with a brilliant take on what a LEGO titan would look like. As you can see the t-shirt depicts a very muscular yet undeniably iconic body figure, complete with abs and a head bursting with steam.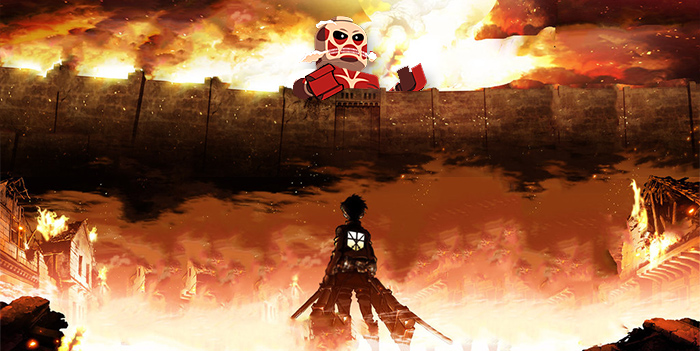 The design is available on your choice of black, navy or brown; my personal recommendation for this design is the black as the tones of red and beige used really stand out against it. Like all TeePublic prints it is available in male sizes S-3XL and female S-2XL, is preshrunk  and is printed on 100% cotton using Direct to Garment application. TeePublic ships domestic to the US via either USPS budget shipping or UPS 3 Days and also ships internationally to most countries via UPS Mail Innovations or USPS 1st Class.
Make sure to look through more anime t-shirt designs on offer at TeePublic here. Also make sure to check out Brinkerhoff's profile page for more of his great designs here if you like his styling and want to see what other designs he has available for print.