Bandai Namco Entertainment announced this past Tuesday that they will launch a PC version of the acclaimed The [email protected] game app, The [email protected] Million Live!, in early 2016.
Unfortunately, this news also brings the sour update that Bandai Namco Entertainment will cease its service of the game's feature phone version on February 2 at 2:59pm. Although the app will remain playable, updates and more content will no longer be added. Users of the game's iOS and Android versions will be able to bring their account to the PC version.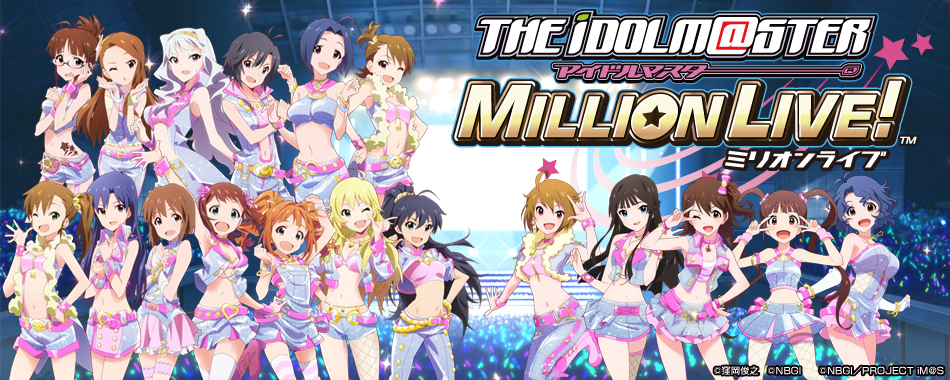 The [email protected] Million Live! first came to our phones or handheld devices in February 2013 as a spinoff of the original The [email protected] games. The game features 765 Pro characters of the original series as well as 37 new idols! The game allows players to manage their own production company and raise their idols' skills.
Bandai also released The [email protected] Cinderella Girls: Starlight Stage app on September 3 for Android, and September 10 for iOS!
Source: Anime News Network