Tokyo Ghoul's author Sui Ishida is known for posting art on Twitter and he has recently paid tribute to singer Christina Grimmie in his latest sketch.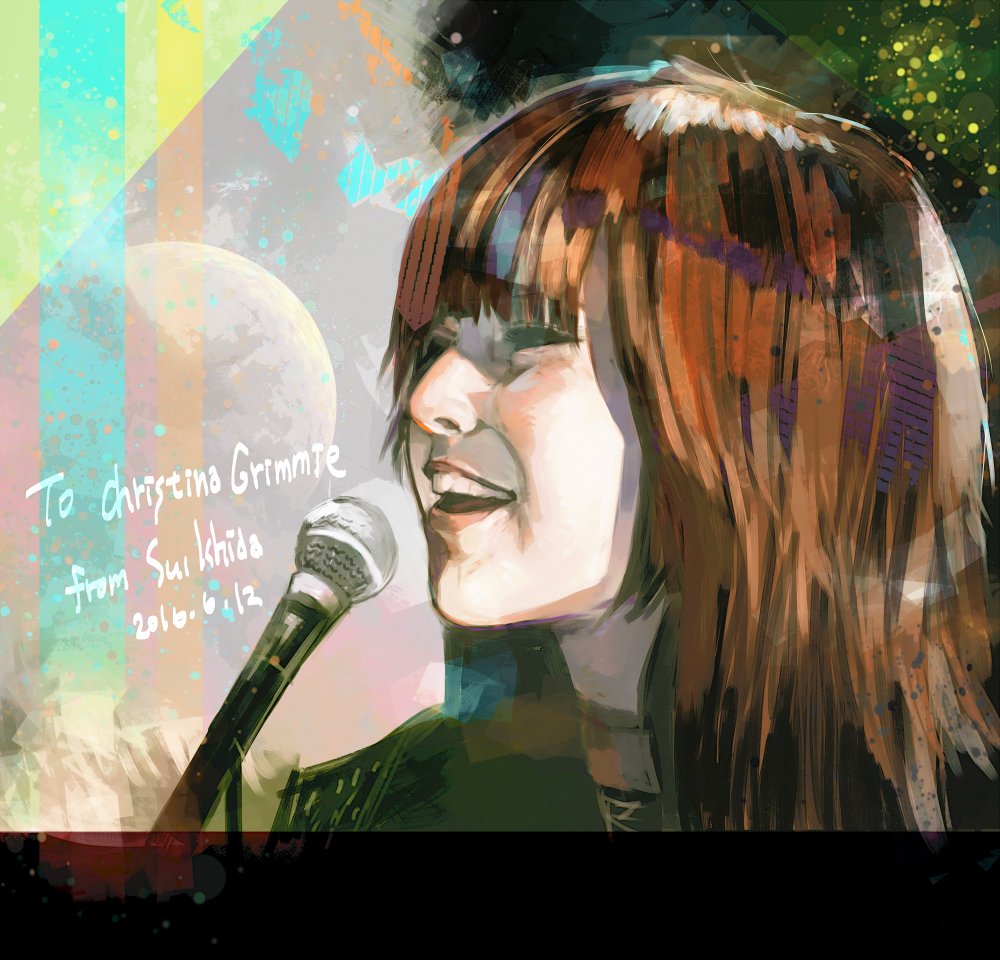 Christina Victoria Grimmie (March 12, 1994 – June 11, 2016) was an American singer and songwriter, known for her participation in the NBC singing competition The Voice and for her covers of hit songs by contemporary pop musicians. In June 2011, she released her debut EP, Find Me. Her studio album With Love was released in 2013. A second EP, Side A, was released in 2016.
In 2014, Grimmie took part in season 6 of The Voice and finished in third place. Adam Levine, her coach on the show, announced in the finale that regardless of the results he would sign her to his label 222 Records. Lil Wayne also offered to sign her to his label, Young Money Entertainment. She was signed with Island Records for a short time before being dropped.
Grimmie died on June 11, 2016, of gunshot wounds inflicted in an attack following a concert she had performed the night before.
In related news, Ishida recently announced that not only did he sit down for an interview talk with Togashi, he also drew a whooping 69 pages of Hunter x Hunter manga telling the history of popular character Hisoka Morow. He recently provided a sketch of Hisoka.
On Valentine's Day he posted a Juuzou Suzuya and a wishes that fans got a chance to enjoy some delicious chocolate.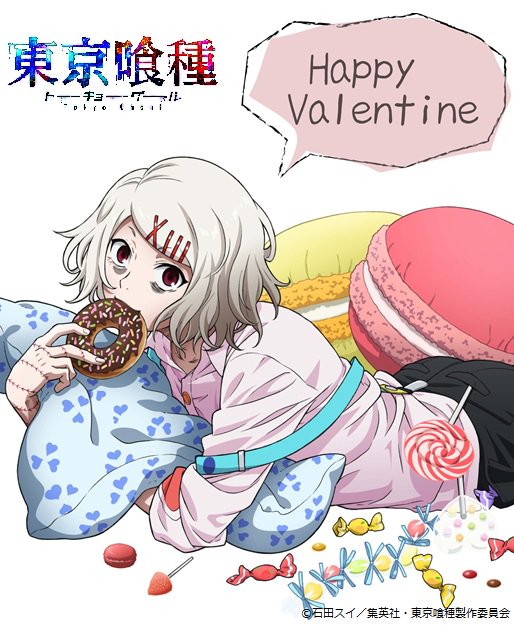 He recently posted tribute for Naki's birthday.
Back in December he was getting emotional about reading shoujo manga from authors like Ryo Azuki, he then shared a tribute piece to Amu Meguro's Honey (or Honey So Sweet) from Bessatsu Margaret that recently moved him.
Earlier this year he was talking about how he would like to check out the art at the 2015 Naruto exhibition and here's his take on Naruto's Sasuke Uchiha:
He also did a sketch for SankakuHead's birthday featuring Himouto! Umaru-chan's Umaru doma.
Source: Sui Ishida's Twitter