Earlier this year it was announced in the 10th volume of Sui Ishida's manga Tokyo Ghoul that an anime adaptation had been green-lit. Now, we're revealing the characters. The anime is set to air in the summer 2014 anime line-up, this July.
PVs:
Ken Kaneki (金木 研)
The main character of the story. He was originally a human and a normal college student until his encounter with a female ghoul named Rize who was posing as a human at the time. Rize, using his crush on her as leverage, managed to lure him into an alley and tried to eat him but ended up dying when construction beams fell on top of her. Kaneki, already in a half-dead state from her attempts at killing him, ended up in a hospital and had some of Rize's organs transplanted into his body. That resulted in him absorbing some of Rize's powers and characteristics such as one ghoul eye, powers of regeneration and inability to further stomach human food.
Freaked out and lost, Kaneki's life takes a pretty dramatic turn from then on as he tries to find a place for himself in the world, realizing he now belongs to neither the human or ghoul world and refusing to eat humans to sustain himself. Meeting some of other ghouls, as well as humans, makes him realize that things aren't just black and white and that there's more to the ghouls and humans than he originally thought.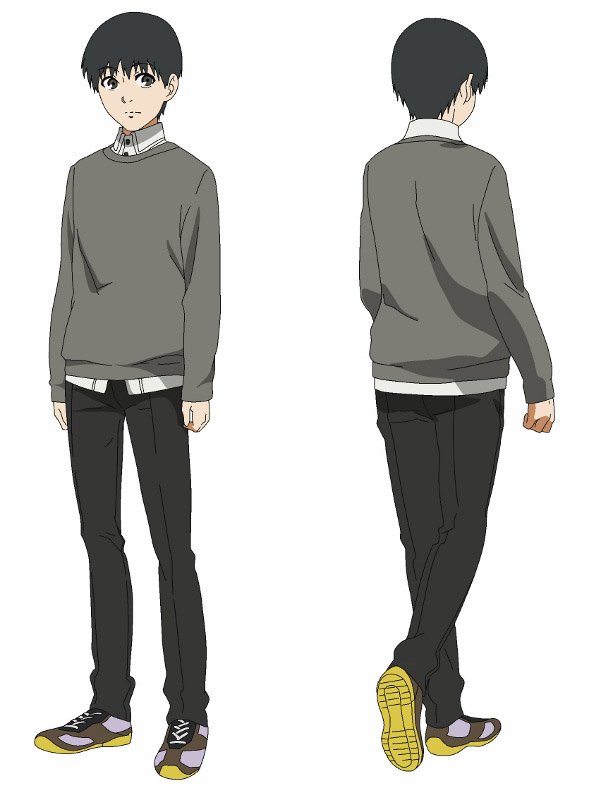 Rize "Glutton, Binge Eater" Kamishiro (神代 利世)
Rize is a ghoul that was hanging out at Anteiku. She set her eyes on Ken Kaneki, but moments before eating him, she died in an accident and her organs were transplanted in Ken Kaneki, making him half-ghoul.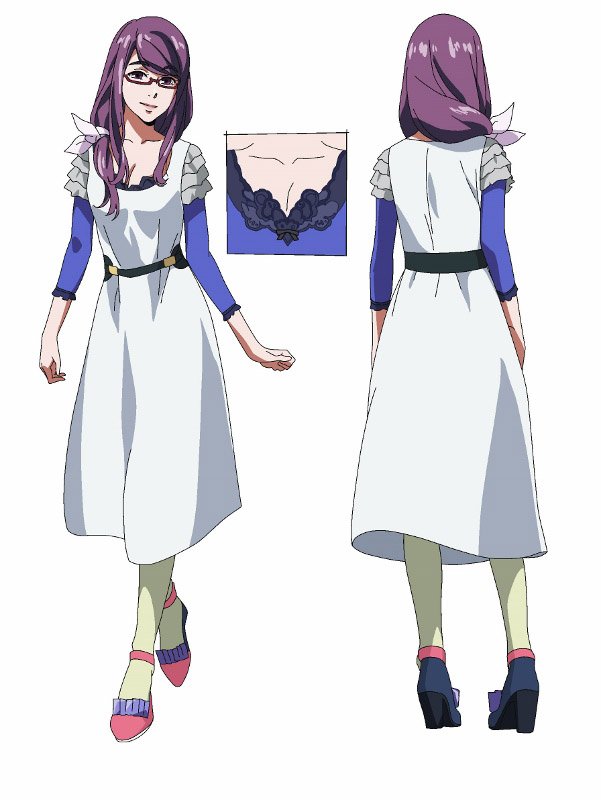 Touka Kirishima (霧嶋 董香)
Touka is a ghoul successfully posing as a human and working as a waitress at a cafe which serves as a gathering place for other ghouls, as well as a food resource.
She saves Kaneki's life at one point and acts as a reluctant guide to him and his adaptation to the ghoul society. She doesn't like Kaneki much and has no qualms about expressing her dislike for him. She is very serious, tough and hard-working, trying to keep their district as safe for ghouls and humans as possible. Her powers and strength are also quite great and she makes for a formidable opponent.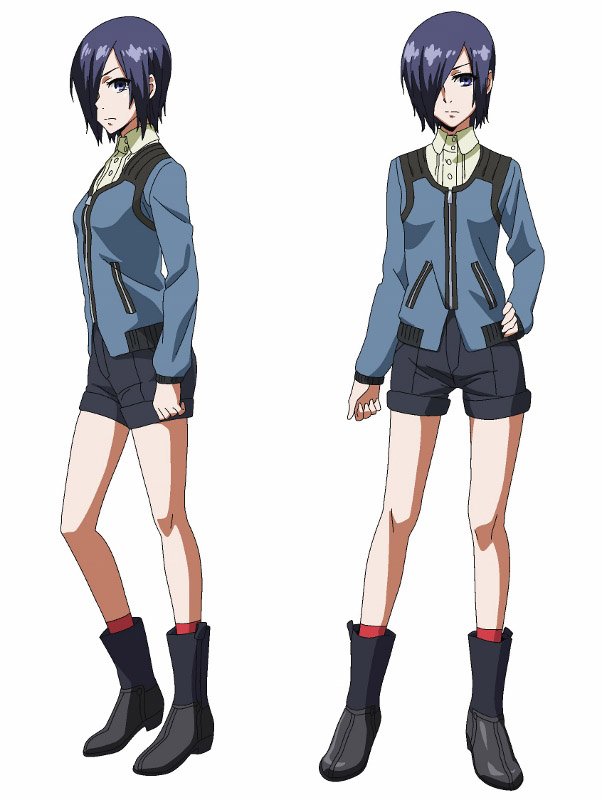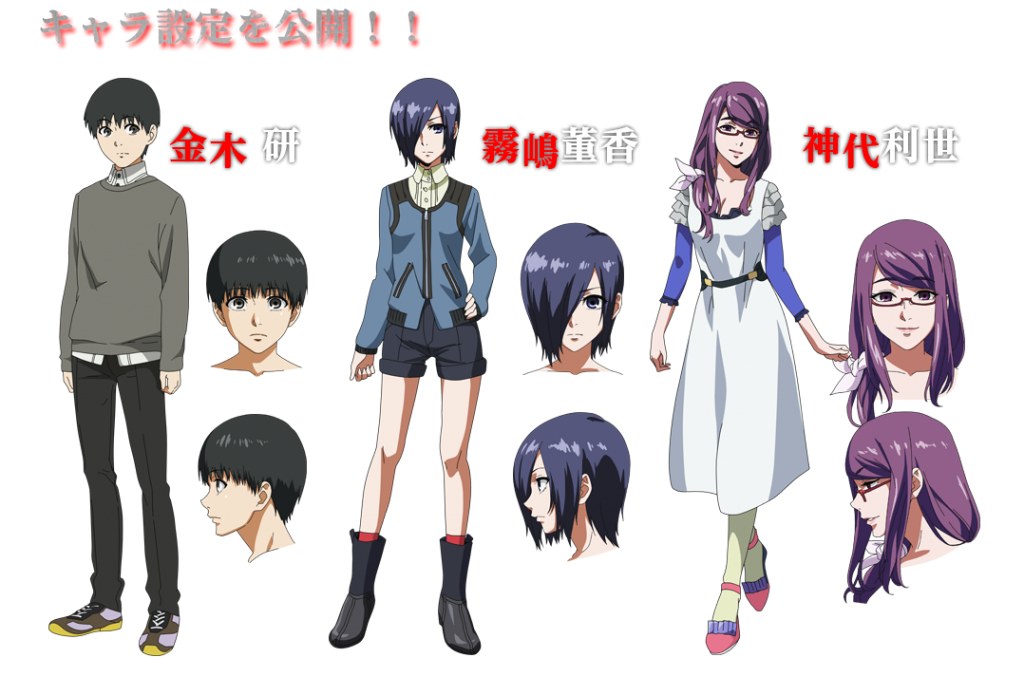 Synopsis from Haruhichan.
The suspense horror/dark fantasy story is set in Tokyo, which is haunted by mysterious "ghouls" who are devouring humans. People are gripped by the fear of these ghouls whose identities are masked in mystery. An ordinary college student named Kaneki encounters Rize, a girl who is an avid reader like him, at the café he frequents. Little does he realize that his fate will change overnight.