Himegoto is set to air this July which falls under the summer 2014 anime lineup.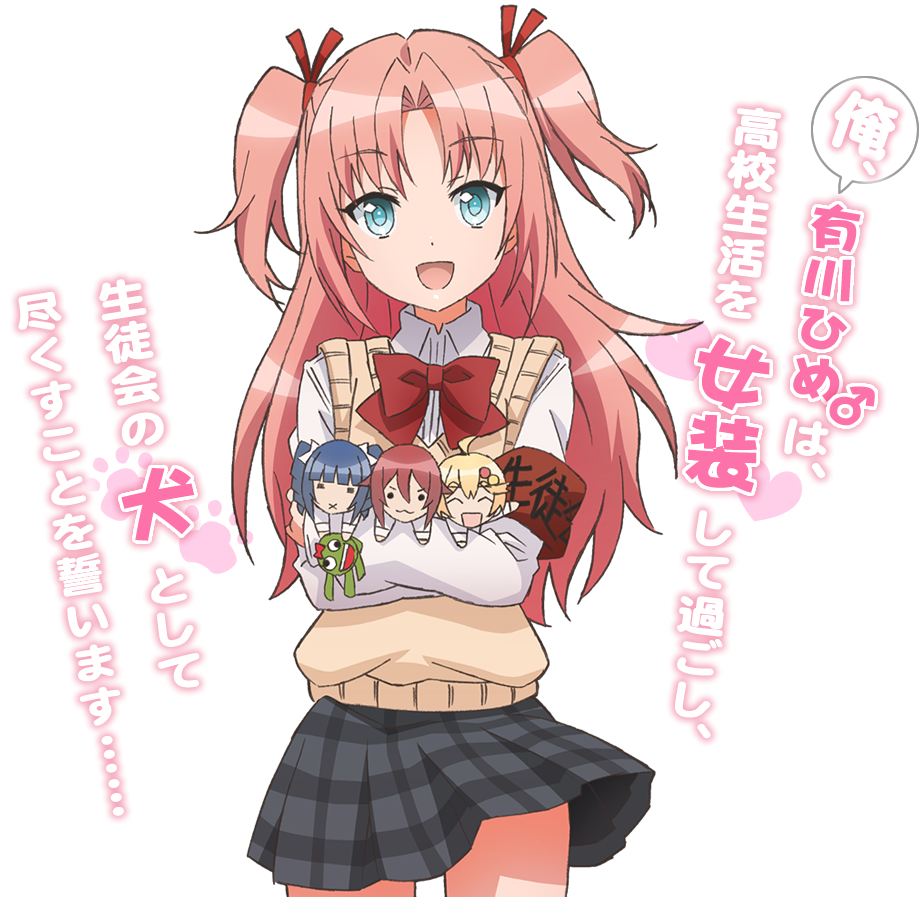 Each episode will be approximately 5 minutes long.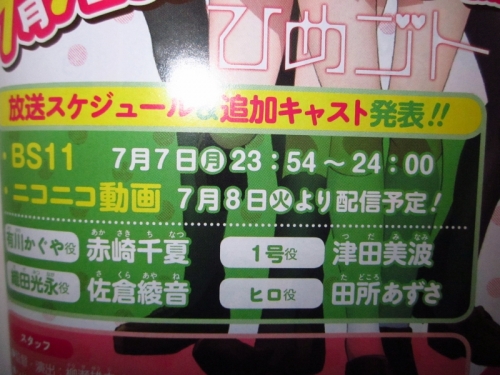 Cast:
Akasaki Chinatsu (Shinka "Mori Summer" Nibutani – Chuunibyou demo Koi ga Shitai!, Yasuna Oribe – Kill Me Baby, Natsuo "Fujihime" Maki – Love Lab, Akira "Aki-Lucky" Aoi – Selector Infected WIXOSS)
Tsuda Minami (Minashi Maki – M3: Sono Kuroki Hagane, Onihime – Momo Kyun Sword, Shu "Void Ouji" Ouma – Guilty Crown, Moegi Akatsuki – Strike the Blood, Yui Funami – Yuru Yuri)
Sakura Ayane (Yozora "Sora" Mikazuki – Boku wa Tomodachi ga Sukunai, Kokoa "Hot Cocoa" Hoto – Gochuumon wa Usagi Desu ka?, Marii Buratei – Joshiraku, Yuiko "Eno" Enomoto – Love Lab, Arisa Ayase – Love Live! School Idol Project)
Tadokoro Azusa (Aoi Kiriya – Aikatsu!, Kotori Takatori – Gokukoku no Brynhildr, Fino Bloodstone – Yuusha ni Narenakatta Ore wa Shibushibu Shuushoku wo Ketsui Shimashita.)
Yuuki Kuwahara (Rattle – Freezing Vibration)
Synopsis from Haruhichan.
Himegoto follows Hime Arikawa, a second-year student at Shimoshina High School. Forced to assume a large amount of debt from by his now-absent parents, Hime is saved by the three girls of his school's student council after he is chased down by debt collectors. In return for paying off his debt, Hime agrees to their conditions of becoming the student council's "dog" and spending his high school life dressed as a girl.