When it comes to Blu-ray releases they generally have higher quality than the original TV release. This is due to have a more lax time restraint and no longer needing to abide by TV rules and regulations. While we have previously focused on the censorship differences between the TV and Blu-ray editions of Pupa and Saikin, Imouto no Yousu ga Chotto Okashiinda ga, we will be looking at quality differences.
Not all Blu-ray releases are better and with the news that the Japanese Blu-ray release of the anime Wake up, Girls has been delayed to May 27 to improve the quality, we must investigate how bad it is.
So how bad could the Blu-ray release of Wake Up, Girls! be to warrant the delay?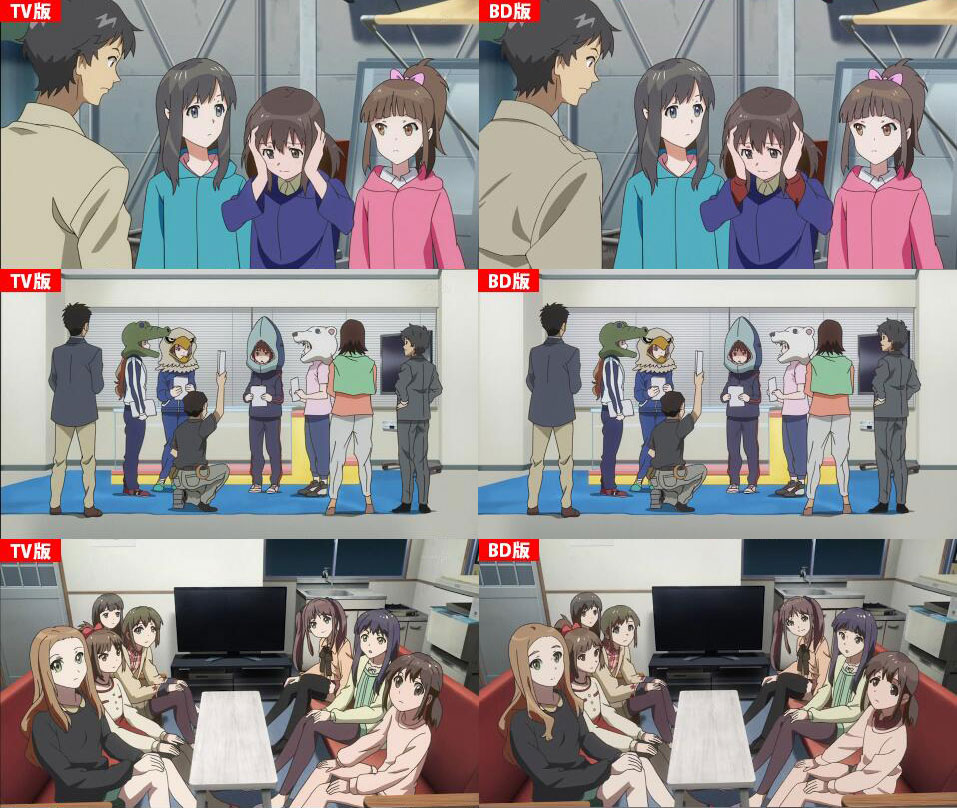 From the above image it doesn't seem too bad. All the changes seem quite subtle and may or may not have been improved.
But how about we take a closer look at the atrocity that was the initial Blu-ray release of Wake Up, Girls! before the delay?
Click on the images for the full resolution. The images on the left are the TV version and the images on the right are from the Blu-ray release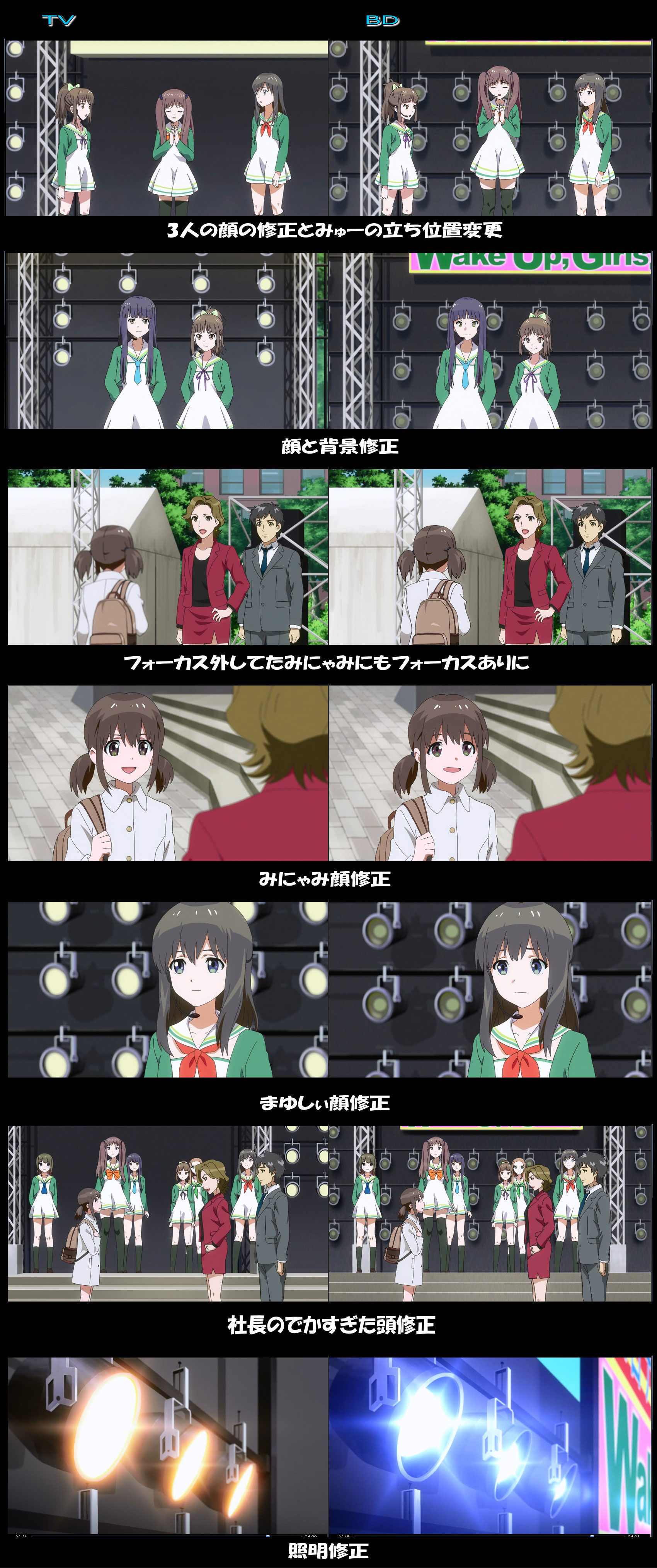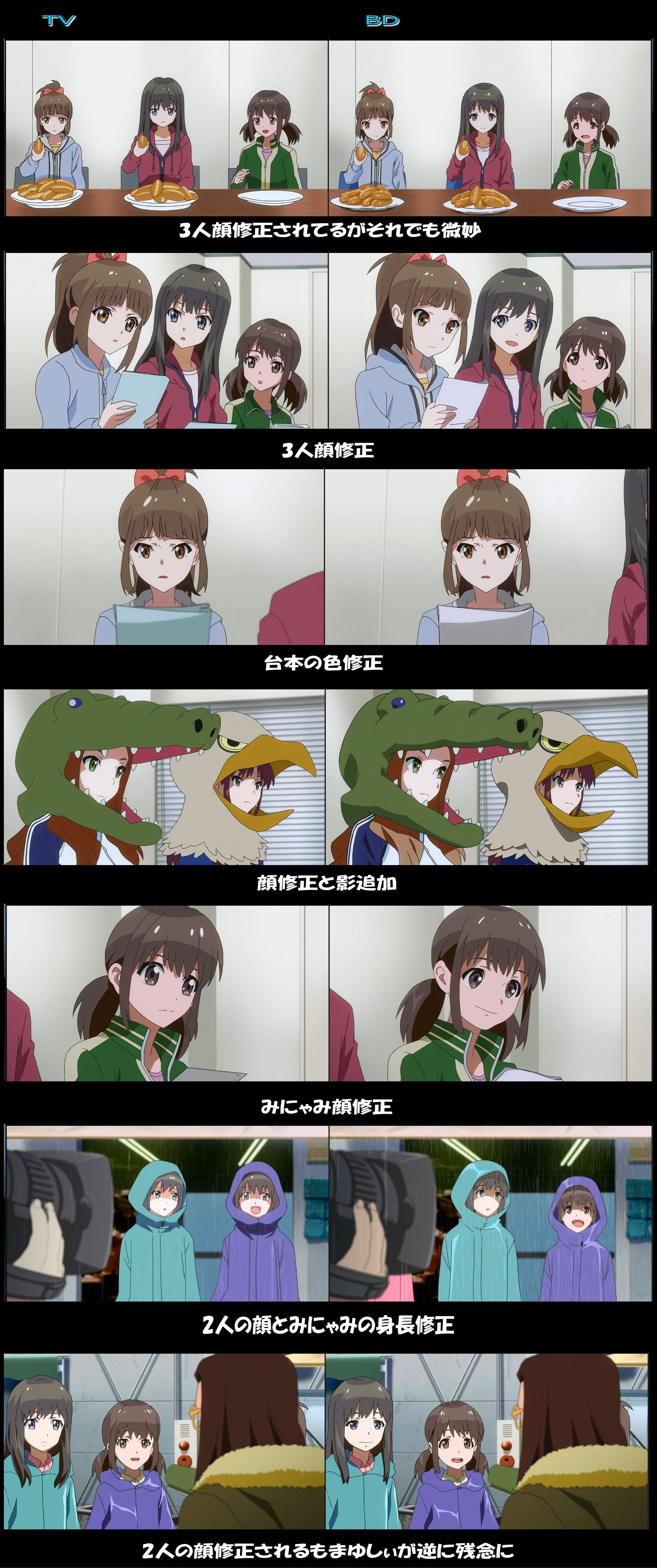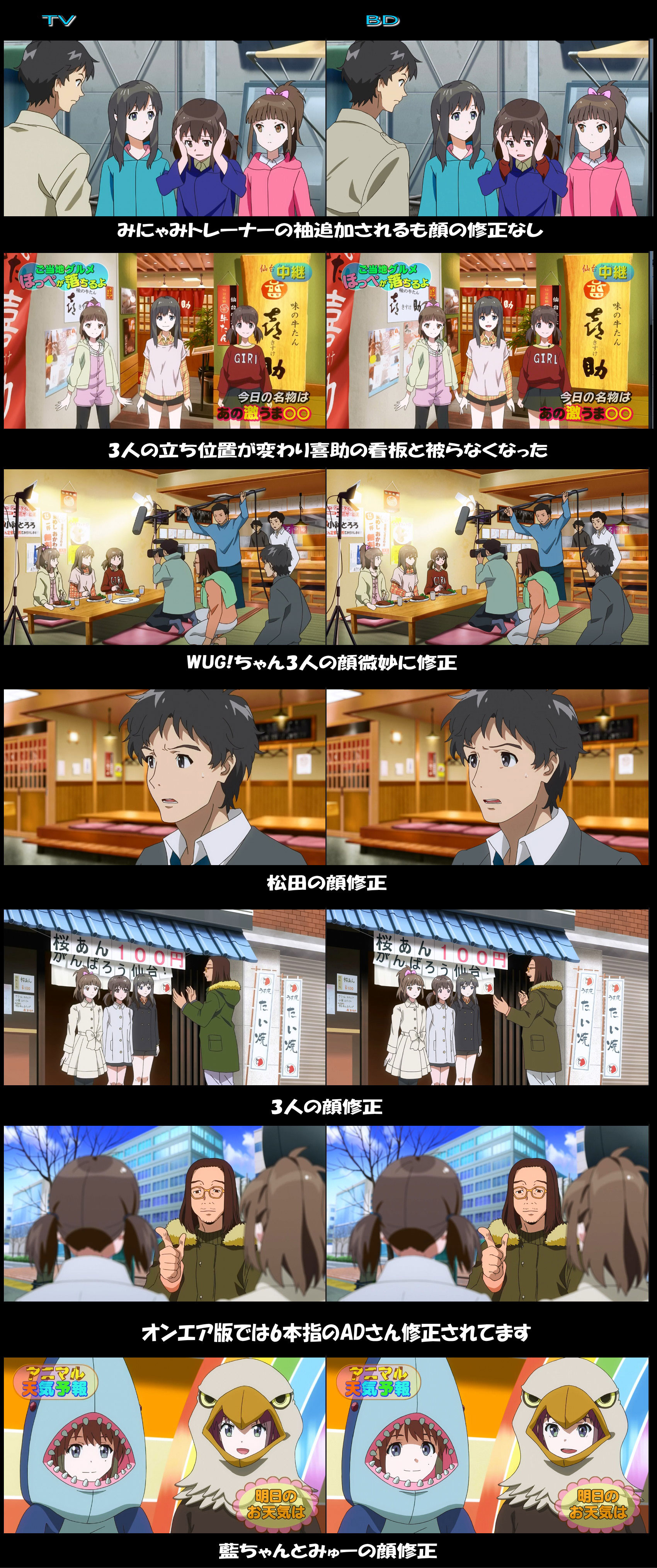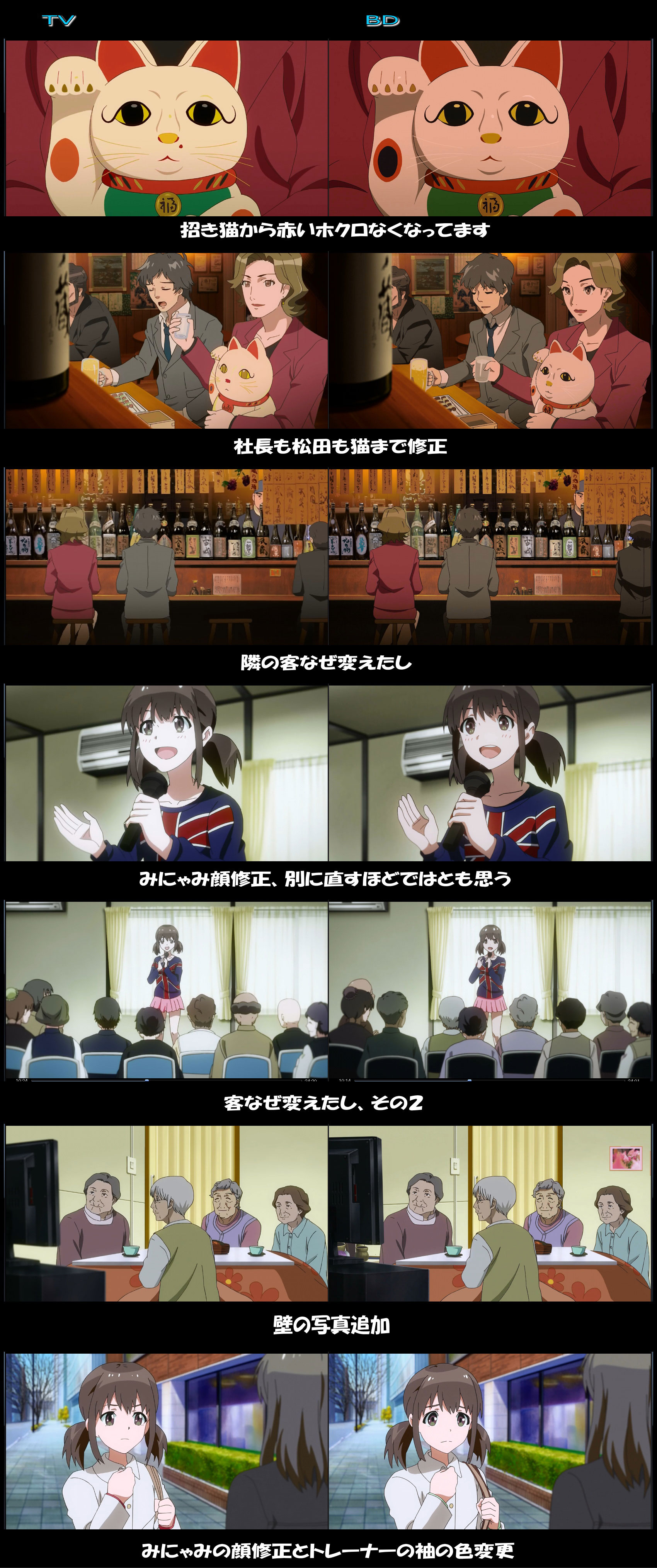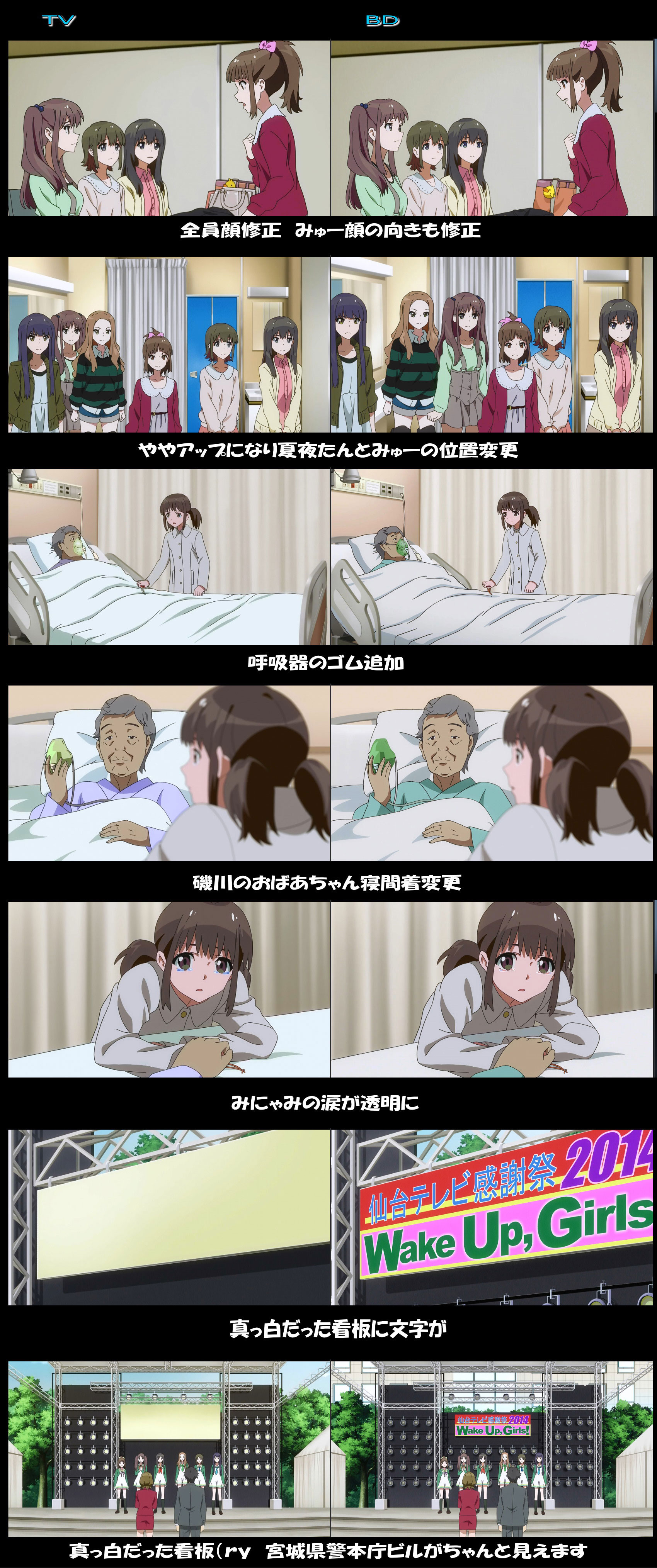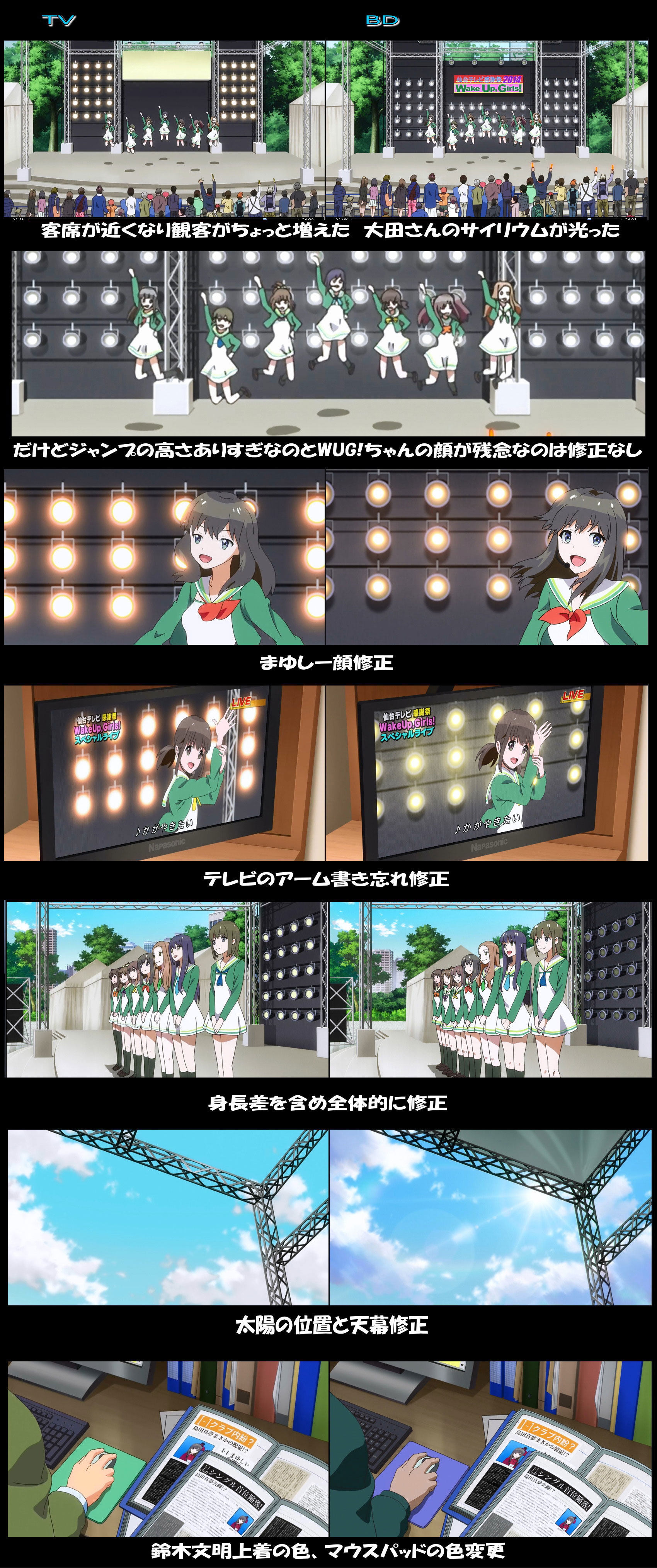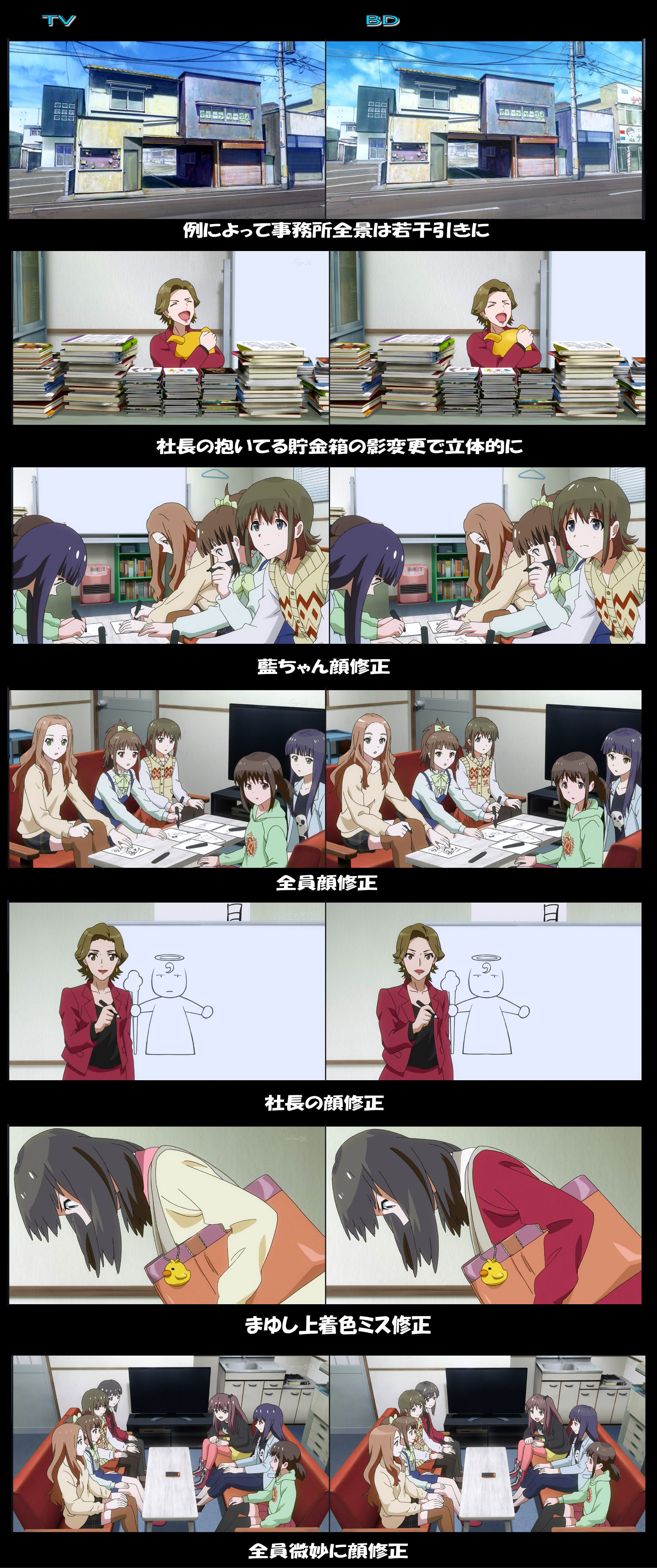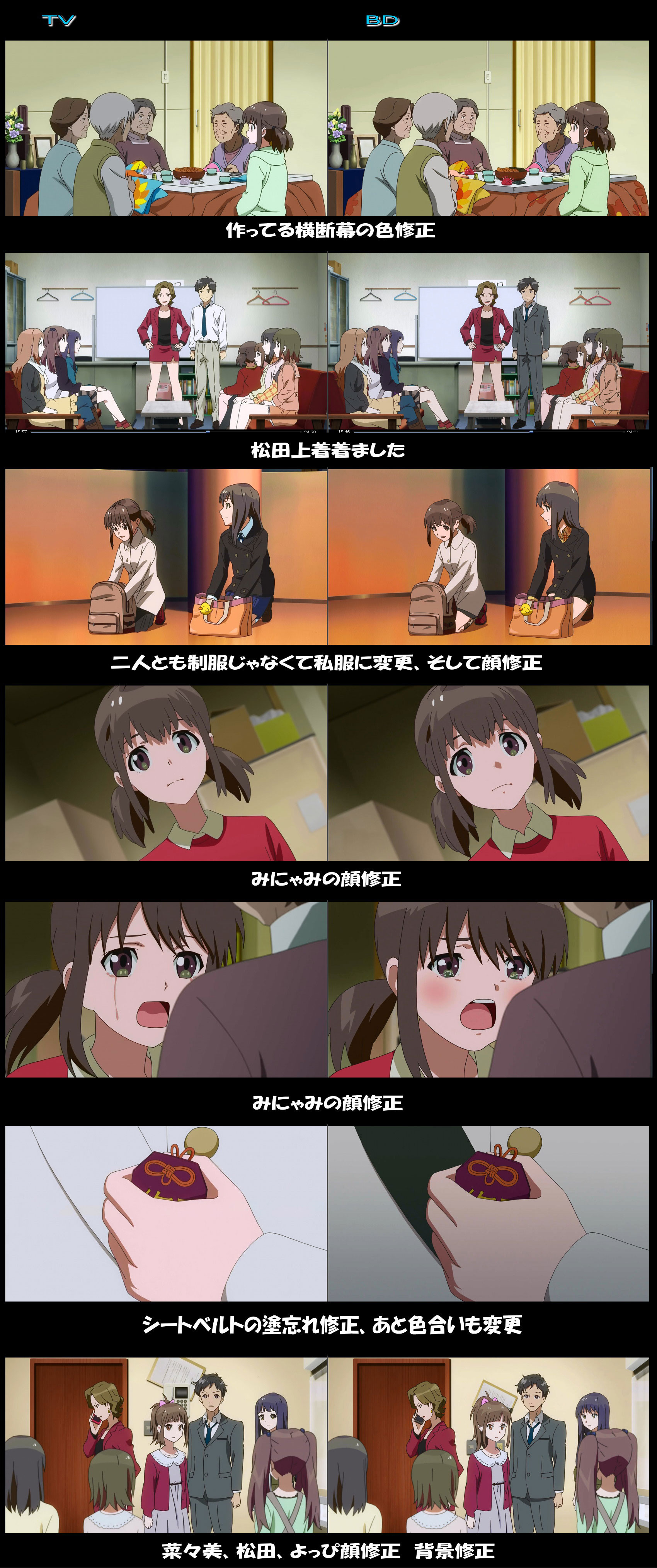 It's not great is it?
Wake Up, Girls! is an original anime series produced by animation studios Ordet (Senyuu., Black★Rock Shooter) and Tatsunoko Productions (Ping Pong The Animation, SKET Dance). The series aired from January this year for a total of 12 episodes, in conjunction with an animated prequel film Wake Up, Girls! Shichinin no Idol. The idol anime was directed by Yutaka Yamamoto (Senyuu., Miyakawa-ke no Kuufuku) with Touko Machida (Lucky Star, Amnesia) handling the series composition.
Here is a synopsis of the series from Haruhichan:
Green Leaves Entertainment is a tiny production company on the verge of going out of business in Sendai, the biggest city in Japan's northeastern Tohoku region. The agency once managed the careers of magicians, photo idols, fortune-tellers, and other entertainers, but its last remaining client finally quit. In danger of having zero talent (literally), the president Tange hatches an idea of producing an idol group. On the brash president's orders, the dissatisfied manager Matsuda heads out to scout raw talent. Matsuda makes a fateful encounter with a certain girl…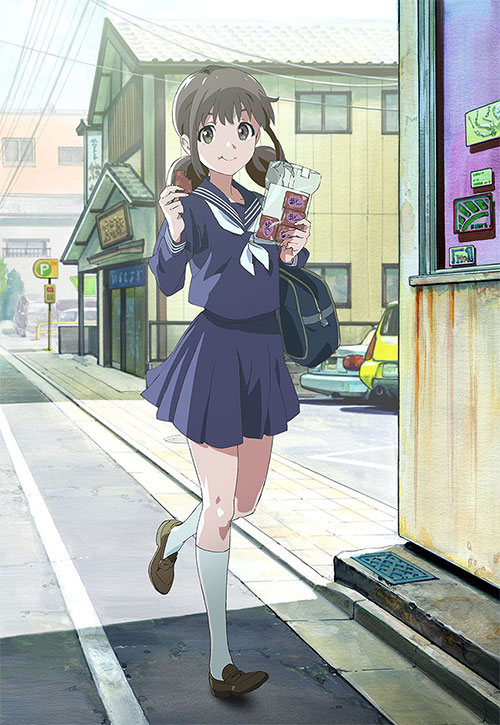 The first three Blu-ray volumes of Wake Up, Girls! will be available from Amazon Japan from May 27. The images above are specifically from the second volume.