With the finale of the second season of The [email protected] Cinderella Girls just around the corner, Namco has one more treat for fans; a visual of Triad Primus. Triad Primus forms the Unit of Nao Kamiya, Rin Shibuya, and Karen Houjo joining together for the Newest Unit of the Cinderella Project. All Cool-type idols, Nao Kamiya is a tsundere that wants to become more feminine as an idol and spends most of her time watching anime while Karen Hojo is girl with Health Issues from inner-city Tokyo. The anime recently featured the unit's song, Trancing Pulse, featuring the voices of  Mai Fuchigami, Eriko Matsui, and Ayaka Fukuhara.
The poster is featured in November's Newtype, soon to be available for order on JList!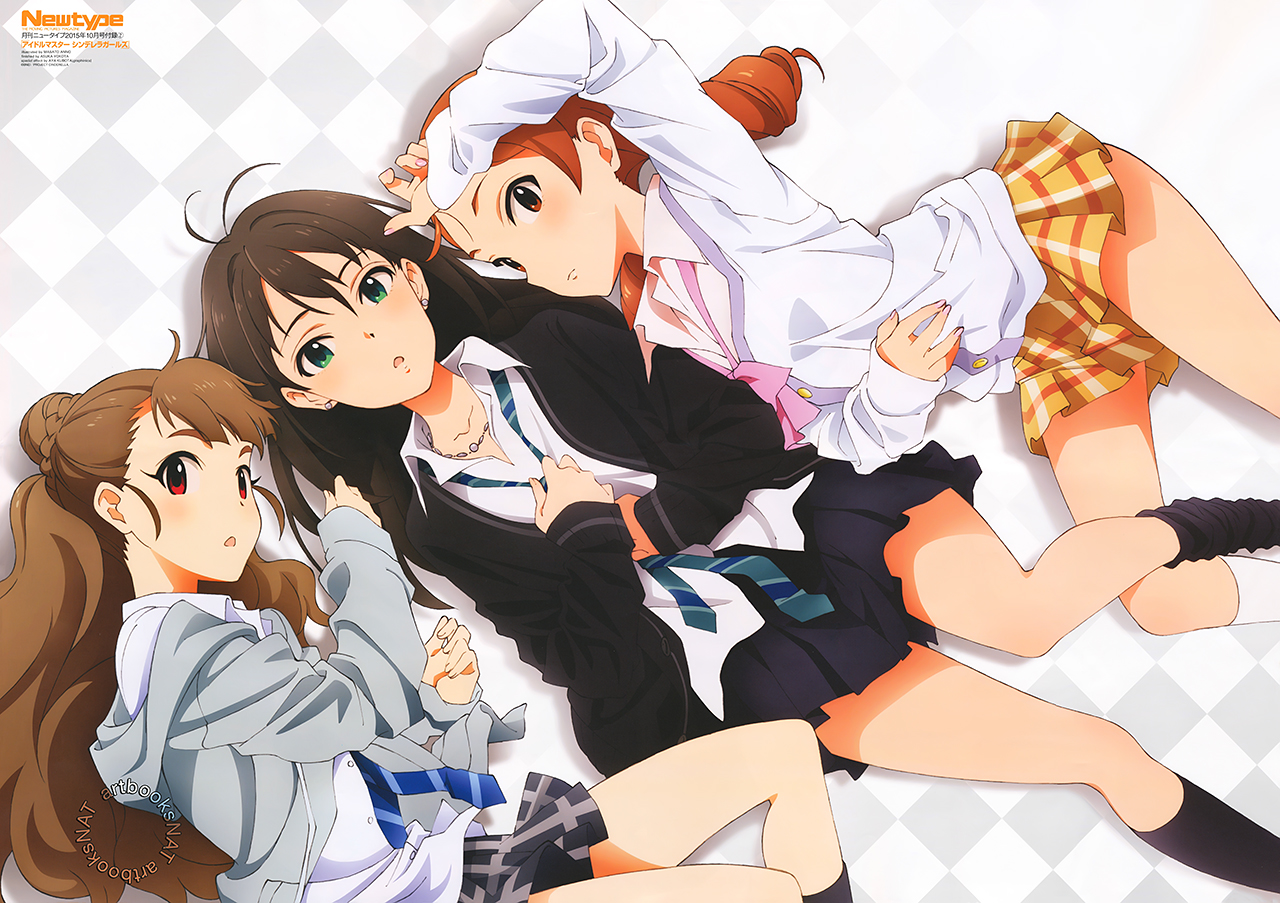 Another visual of the series was also revealed in the September issue of NewType as a double page spread. You can purchase this NewType magazine issue here.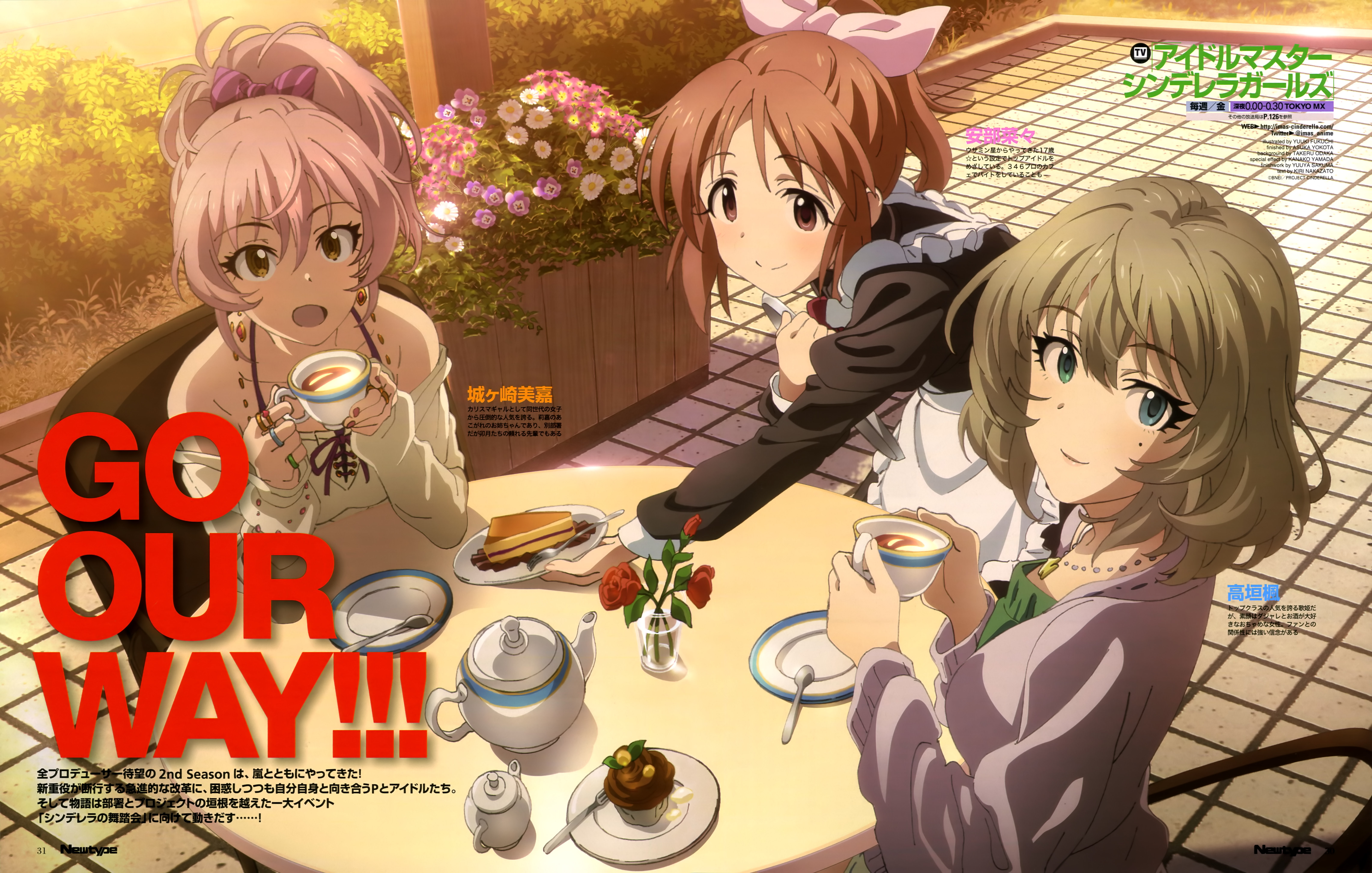 Key visual for the second season: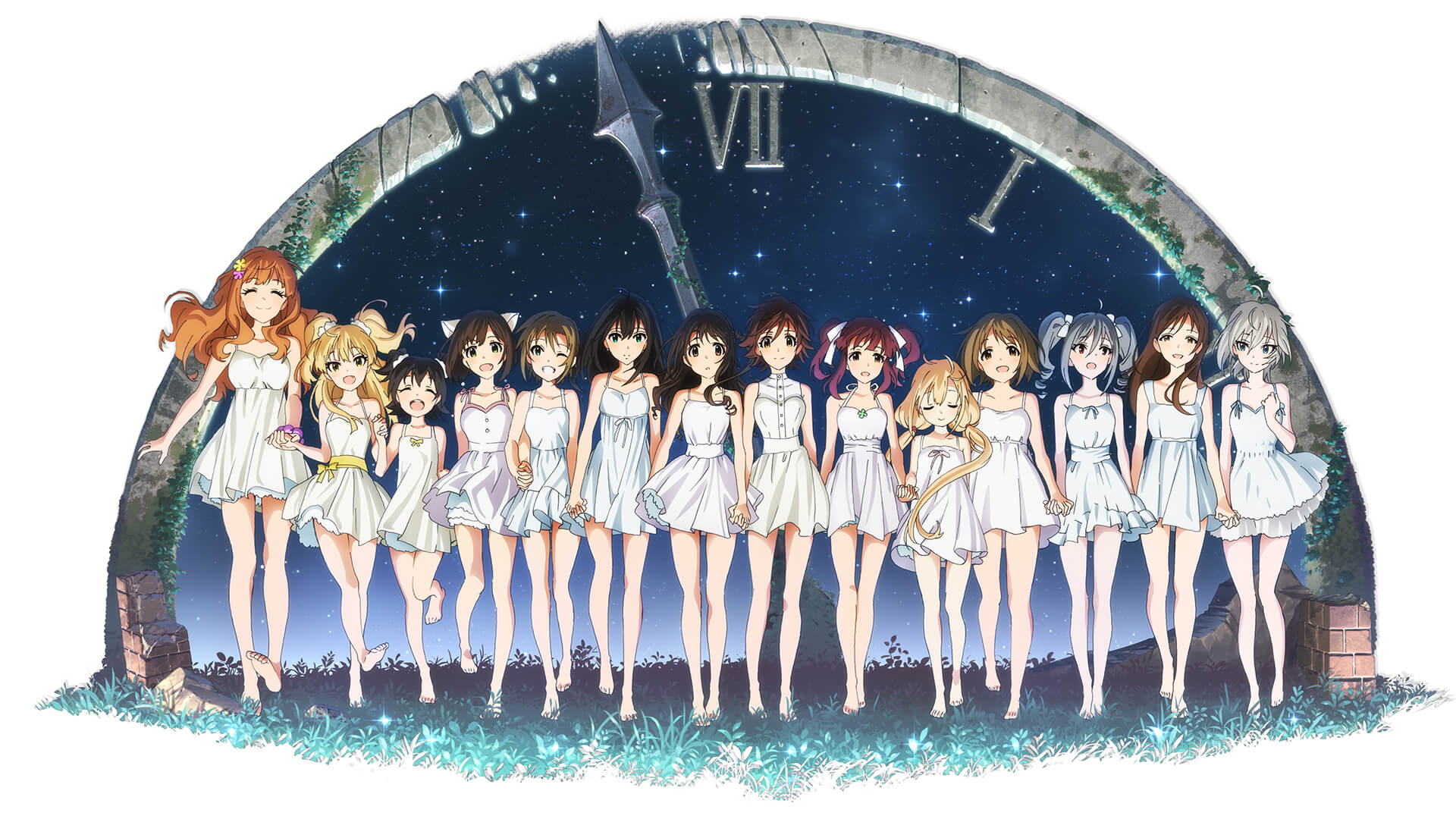 Here is the main visual of the anime:
The Idolmaster Cinderella Girls is a Japanese free-to-play simulation video game developed by Cygames and Bandai Namco Games for the Mobage social network platform for mobile phones. It was first released on November 28, 2011 for feature phones, and compatibility was extended to iOS and Android devices on December 16, 2011. The game is based onThe Idolmaster franchise, and features a cast of new idol characters.
The story in Cinderella Girls follows the career of a producer in charge of leading and training prospective pop idols to stardom. Its gameplay follows a collectible card game format in which each idol is represented as a card, which the player may use to form a unit of idols to train in lessons, take to jobs, and compete against opponents. Cinderella Girls has made transitions to other media. An anime television series adaptation produced by A-1 Pictures began airing in January 2015. Eight manga series, three sets of manga anthologies, two Internet radio talk shows featuring the series' voice actresses, image song singles and albums, and live concerts have also been produced.
Series synopsis from Haruhichan
There are many idols with long-established talent agency 346 Production. And now the company is starting a new program, the Cinderella Project!

Girls leading normal lives…

They are chosen to be aspiring idols and see another world for the first time in this Cinderella story. Can they all climb the stairs that lead to the palace?

The magic begins now…
You can visit the anime's website here: http://imas-cinderella.com/
And follow their Twitter here: @imas_anime