In the June issue of Megami comes this new plot-heavy poster of Shouji Sato's Triage X. This new visual features Mikoto Kiba and Oriha Nashida displayed in their underwear while showing signs of excitement.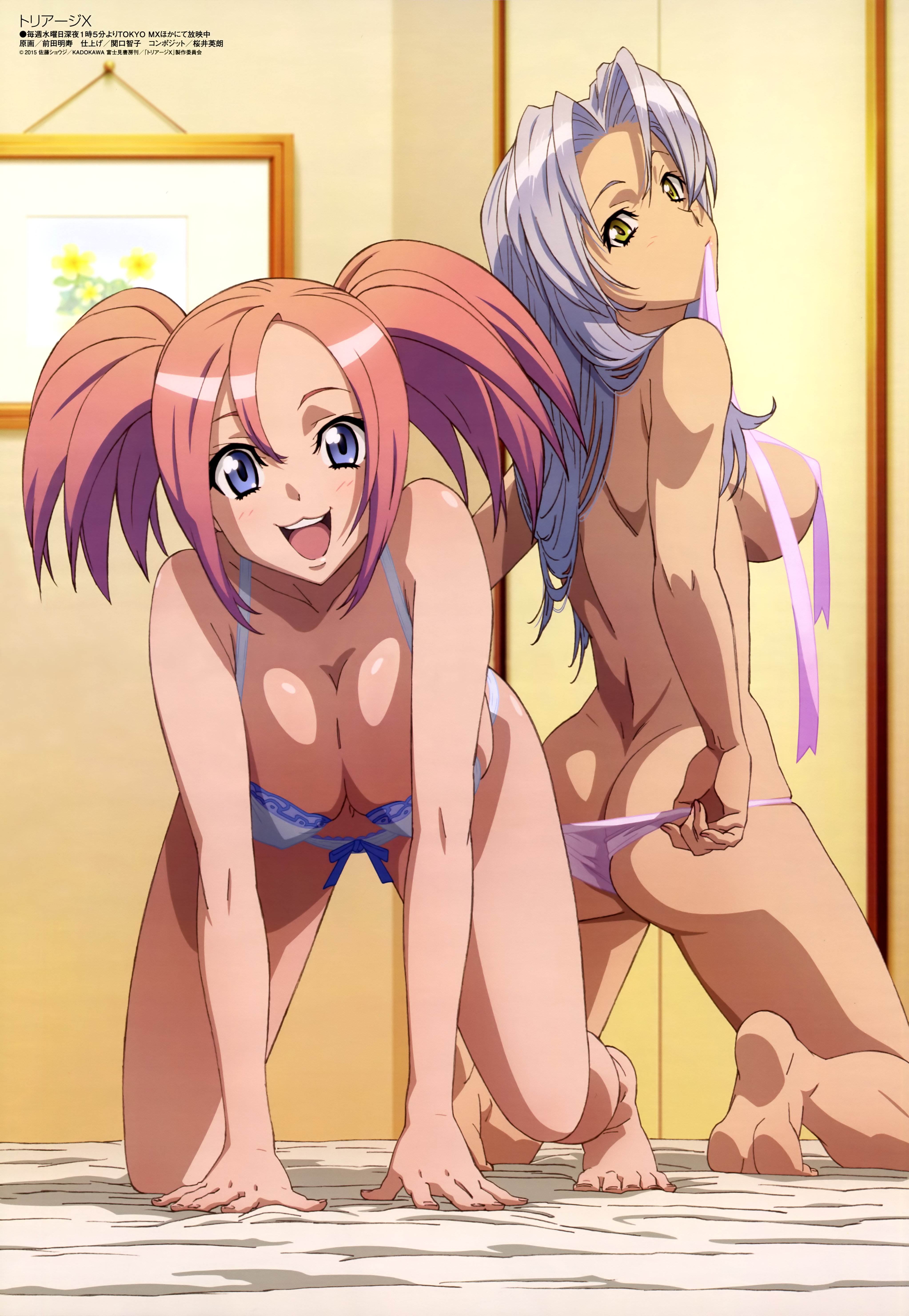 In the April issue of NyanType a visual was also featured:
The March issue of NyanType also revealed a visual of Oriha Nashida:
Triage X is an ongoing manga series written and illustrated by Shouji Sato which began serialization in the May 2009 issue of Monthly Dragon Age. Shouji Sato hints on the cover flap of volume 1 that the reason Triage X was created was because of Highschool of the Dead's prolonged hiatus, thus in terms of content and theme, the two are very comparable.
The series is currently being published at a monthly schedule.
Triage X synospsis from Haruhichan:
Mochizuki General Hospital boasts some of the most well-trained (and well-endowed) nurses in town. But though these ladies spend much of their day battling sickness, their after-hours are spent fighting a very different sort of disease… Under the leadership of the hospital chairman, a handful of staff members and local teenagers form a group of mercenary assassins, targeting the "cancers" of society and excising those individuals before their wickedness spreads.