As the Trinity Seven anime prepares to introduce a new story, it is also set to introduce two new characters with two new cast members.
The new cast includes:
Akasaki Chinatsu (Nibutani Shinka from Chuunibyou demo Koi ga Shitai) as the Grimoire Ilya, also known as Ilias Fragment.
Ayaka Fukuhara (Shibuya Rin from The [email protected]) as master of high-speed "Luminescence Technique" Lugh.
The first Blu-ray is scheduled to be available for sale on December 19th, 2014. A special edition if this purchase will feature a series box, a 48 page original manga, a 7 disc storage case with swimsuit illustrations of the members of the Trinity Seven, and an application to order tickets for a spring cast event.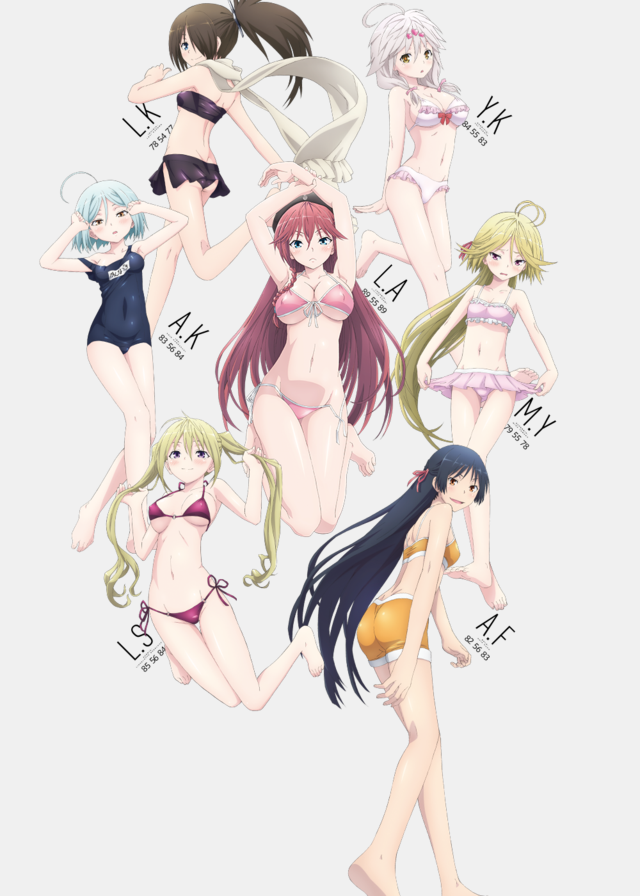 Amazon is offering exclusive jackets for the each volume of the series (shown below):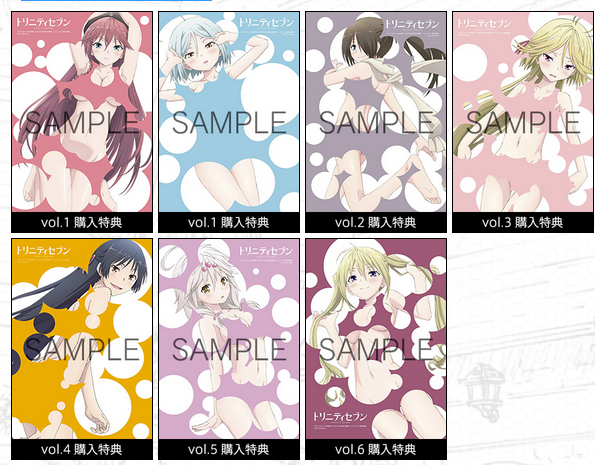 Animate is offering an exclusive box (shown below):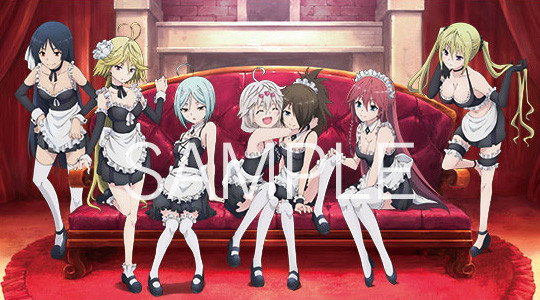 Clearfiles and Boxes from other stores (shown below):
In the so called "romantic comedy but sometimes serious magical school story" of Trinity Seven, Kasuga Arata's life and cousin are blown away due to the occurrence of a terrible disaster called the "Collapse Phenomenon." In order to regain these things that he so desires, he joins Royal Biblia Academy. However, the harem life soon envelopes him. Will he lose sight of his true goal?
The Trinity Seven manga, written by Nao Akinari and Saitou Kenji, has been serialized in the shounen magazine Monthly Dragon Age since 2010 and has been collected into 10 tankobon volumes. It has inspired an anime adaptation that is currently airing in the Fall 2014-2015 anime season.
Trinity Seven synopsis from Haruhichan:
In this "romantic comedy but sometimes serious magical school story," life as Arata Kasuga knows it is wiped out by a bizarre incident known as "Collapse Phenomenon," which causes worldwide destruction and takes his cousin Hijiri Kasuga to the next world. To resolve the "Collapse Phenomenon" and bring back Hijiri, Arata enrolls in the Royal Biblia Academy. Waiting in the school are seven beautiful female magic users — the Trinity Seven.
Source: Crunchyroll