The official website of the Trinity Seven anime series have uploaded the second promotional video. The Trinity Seven anime will be airing this October during the Fall/Autumn 2014 anime season.
Trinity Seven Promotional Video 2:
Trinity Seven Promotional Video 1:
Visual: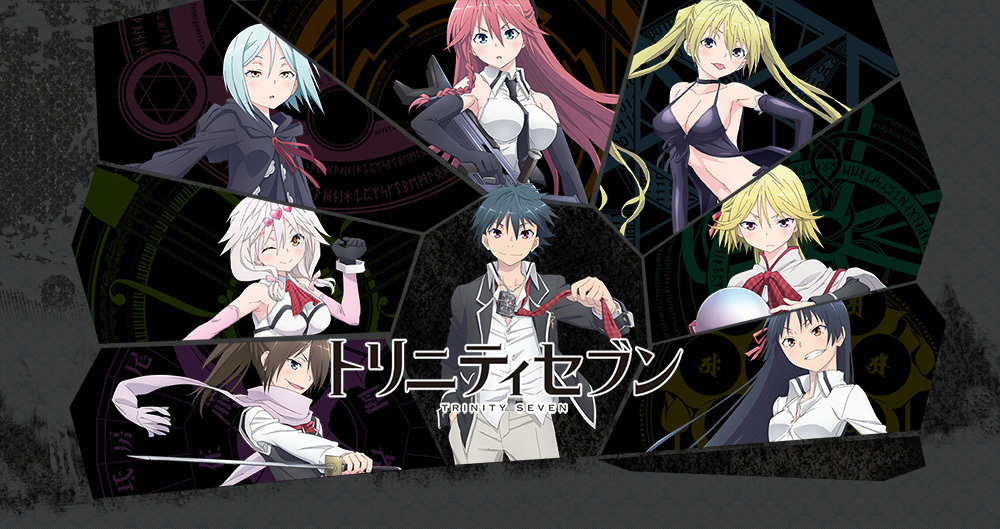 Trinity Seven: 7-nin no Masho Tsukai is a manga series written by Kenji Saitou and illustrated by Akinari Nao.  The series launched in 2010 in Fujimi Shobo's Monthly Dragon Age magazine and to date has a total of 8 volumes. The series received a drama CD adaptation in 2012. To date the manga has sold over 500,000 copies.
Trinity Seven synopsis of the series from Haruhichan:
Everyday is a normal day in the small town where Kasuga Arata lives. However, everything changed on the day of the Black Sun, and following it, a magician appears before him. The Black Sun caused the Breakdown Phenomenon which destroyed the town where he lives. Because of this, his normal life was artificially reconstructed by a Grimoire that his childhood friend had left. Just what is the purpose of the magician coming to the town? What will he do with the Grimoire's keepsake?