TV Anime series Rokujouma no Shinryakusha!? is set to air this July (Summer 2014 anime season) and new visuals have been revealed on their website.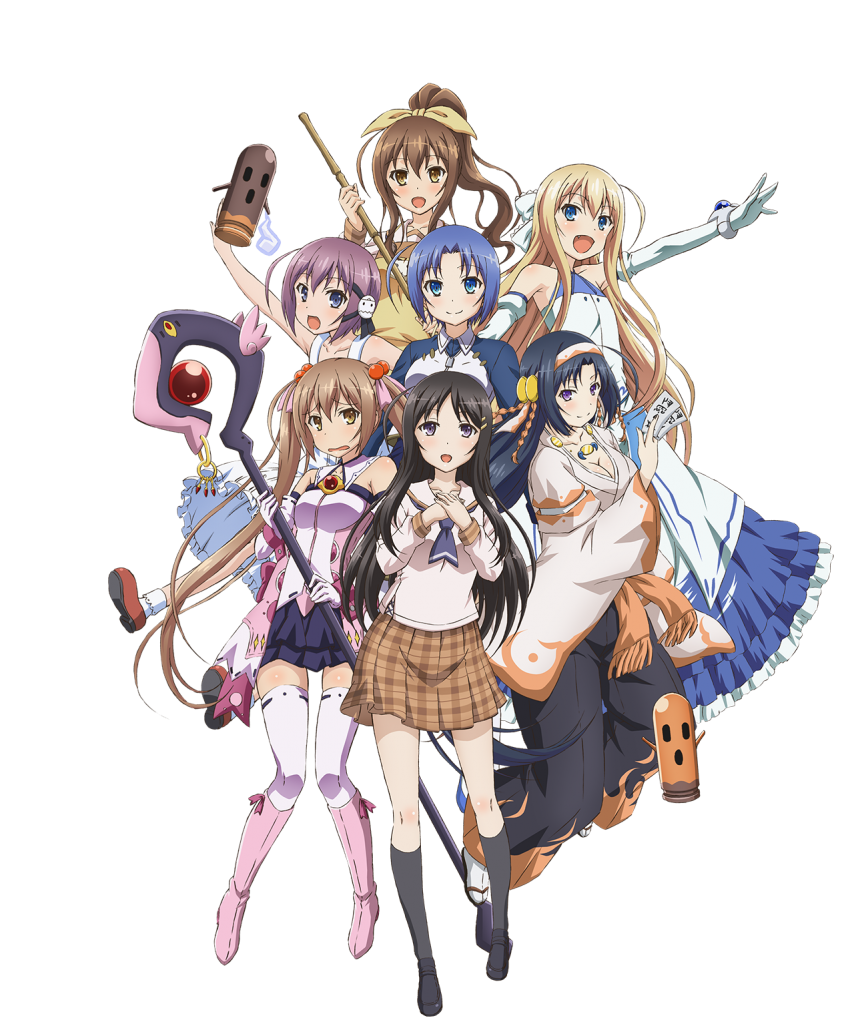 The website showcased the characters for the upcoming anime.
The production crew of the anime series:
Original: Takehaya (HJ Bunko)
Original Illustration: Poco
Director: Onuma Shin
Series Supervisor: Takehaya
Series Composition: Yasukawa Shougo
Character Design & Chief Animation Director: Furukawa Hideki
Music: Nakanishi Ryousuke
Animation Production: Silverlink
The cast of the anime series:
Satomi Koutarou (CV: Nakamura Yuuichi)
Higashihongan Sanae (CV: Suzuki Eri)
Nijino Yurika (CV: Omori Hikari)
Kurano Kiriha (CV: Tazawa Masumi)
Theiamillia Gre Fortorthe (CV: Naganawa Maria)
Karama (CV: Taketatsu Ayana)
Korama (CV: Yuuki Aoi)
Matsudaira Kenji (CV: Suzuki Tatsuhisa)
Sakuraba Harumi (CV: Takamoto Megumi)
Kasagi Shizuka (CV: Suzaki Aya)
Ruthkhania Nye Pardomshiha (CV: Hayami Saori)
A PV of the anime series which was released earlier this year.

Synopsis of the series from Haruhichan:
Due to young Koutarou's financial circumstances, he is forced to live in a small rokujouma (6-tatami apartment) on a budget of 5000 yen a month. On the plus side, he lives rent-free, but on the minus side, that's because room 106 of Corona Apartments is cursed. The ghost is a cute young girl, and hijinks ensue when she tries to drive him out. Between the haunting, Koutarou's nosy neighbors, and a self-styled magical girl flying to the unneeded rescue, there's way too much for the impoverished young man to handle.
Will you be adding Rokujouma no Shinryakusha!? to your watch list this summer?