The first Blu-ray volume of the anime adaptation of Saki Hasemi and Kentaro Yabuki's To Love-Ru manga, To LOVE-Ru Darkness 2nd, has recently been released and a set of comparison images between the original broadcast and the Blu-ray release has been produced. Generally, the Blu-rays are better than the TV version, since they have time to reproduce scenes of the anime that may have been rushed to make schedules and deadlines. It is also the studio's biggest avenue for profit. We have done a series of these TV and Blu-ray comparisons before so make sure to check them out here.
Note: Spoilers for the first two episodes of To LOVE-Ru Darkness 2nd.
The images on the left are the Blu-ray release and the images on the right are from the TV version.
Anime visual:
To LOVE-Ru is an ongoing comedy, ecchi romance manga written by Saki Hasemi and illustrated by Kentaro Yabuki. The original series ran from April 2006 and ended in August 2009 in Shueisha's Weekly Shonen Jump for a total of 18 volumes. A sequel manga titled To LOVE-Ru Darkness began in the same magazine in 2010 and has a total of 10 volumes to date. An anime adaptation of the first manga was produced in 2008 by Xebec (Pandora Hearts, Break Blade) and directed by Takao Kato (Pandora Hearts, Upotte!!). A sequel anime was followed by in 2010 adapting the remainder of the manga, and the first anime adaptation of To LOVE-Ru Darkness was produced in 2012. The series also received many OVA and video game adaptations.
Here is a synopsis of the series from MAL:
The story is about Rito Yuuki, a high-school boy who cannot confess to the girl of his dreams, Haruna Sairenji. One day when coming home and sulking in the bath-tub a mysterious, nude girl, appears out of nowhere. Her name is Lala and she comes from the planet Deviluke, where she is the heir to the throne. Her father wants her to return to her home planet so she can marry one of the husband candidates, but she decides that she wants to marry Rito in order to stay on Earth.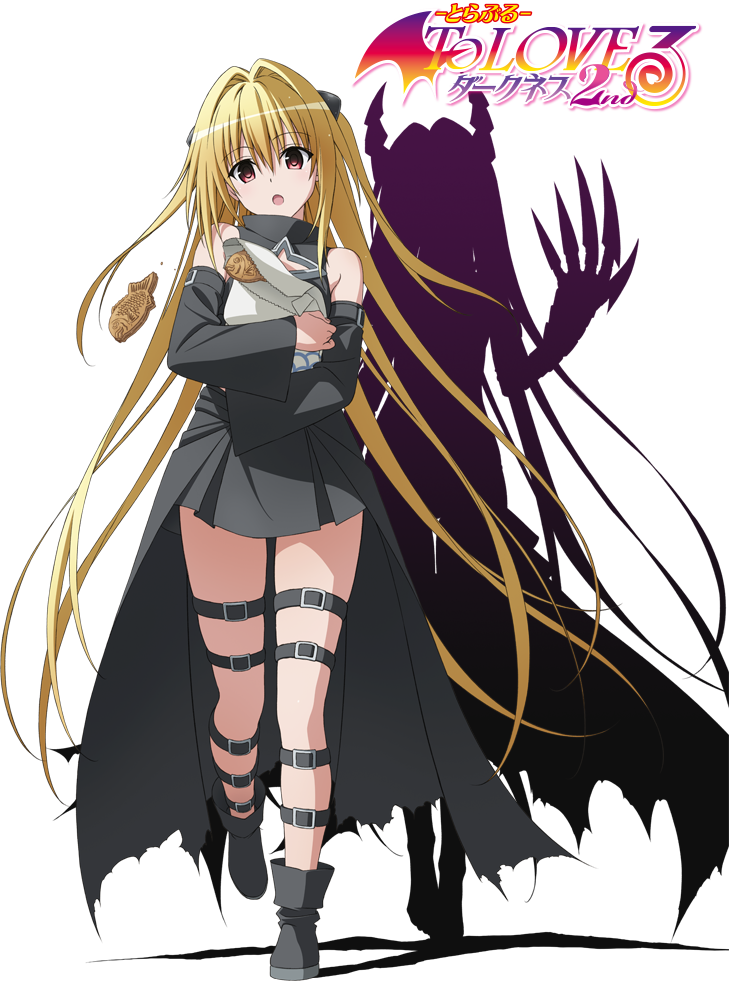 You can visit the anime's website here: http://www.j-toloveru.com/
And follow their Twitter: @toloveru_com
Source: