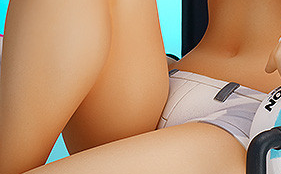 A new version of everyone's favorite blue-haired vocaloid was announced from manufacturer FREEing! What sets this version of Hatsune Miku apart is her golden brown skin that she apparently acquired cheering for Good Smile Racing in the warm and sunny Thailand. The pose seems kill two birds with one stone and is aimed at aficionados of both tanned skin and long legs. With her white outfit complete with gloves, high-heels, and headset contrasting her darker skin tone, this figure sits on a directors chair to highlight the second focal point of the figure: her long brown legs. If you are a fan of either aspect or just Miku in general, you cant go wrong with this figure.
Coming in at 150 mm(almost 6 inches) this 1/8 scale Miku will be retailing in April of 2016 at a starting price of 10,000 yen ($83 USD) and is already up for pre-order at most figure sites.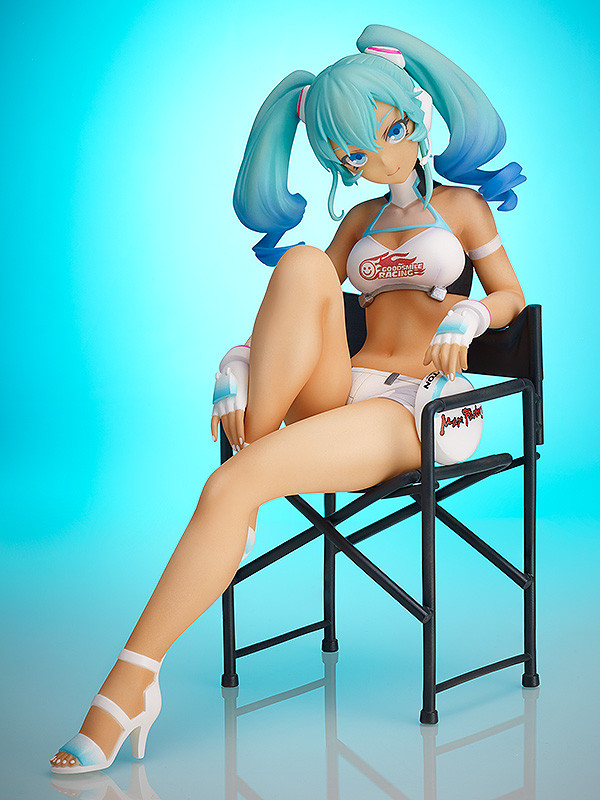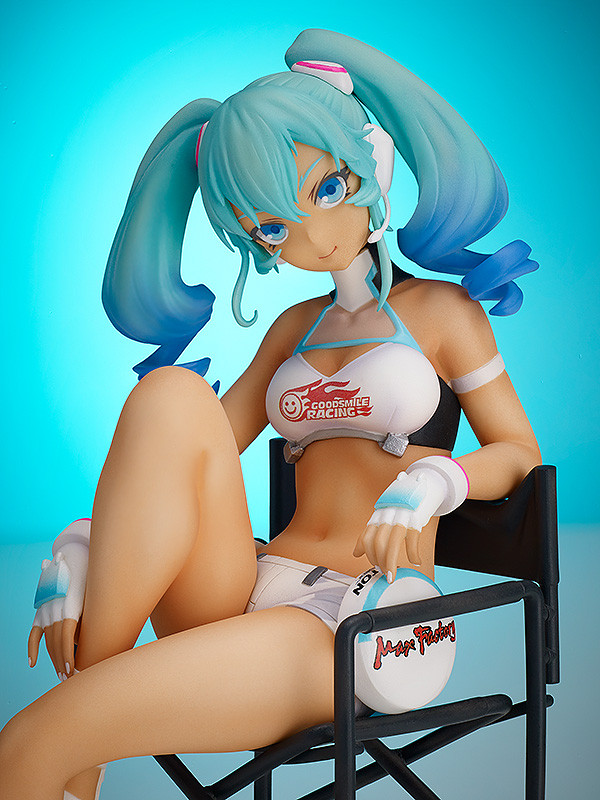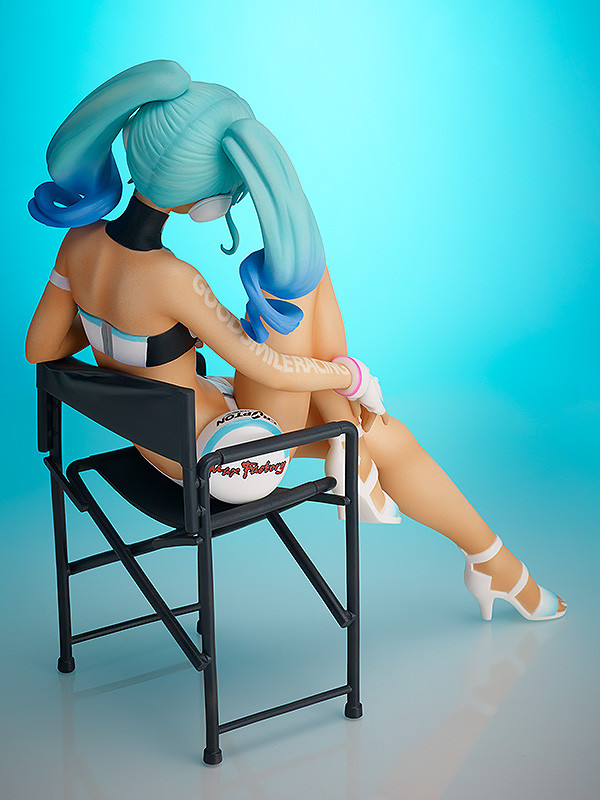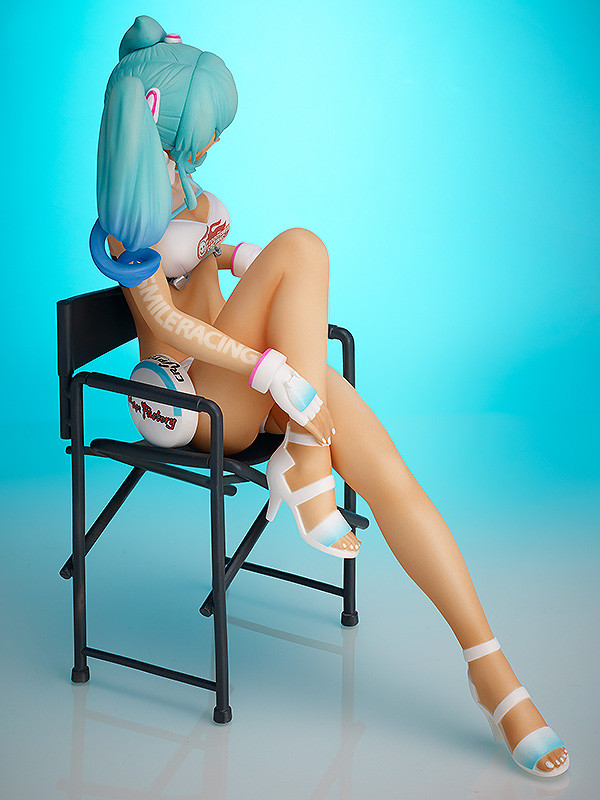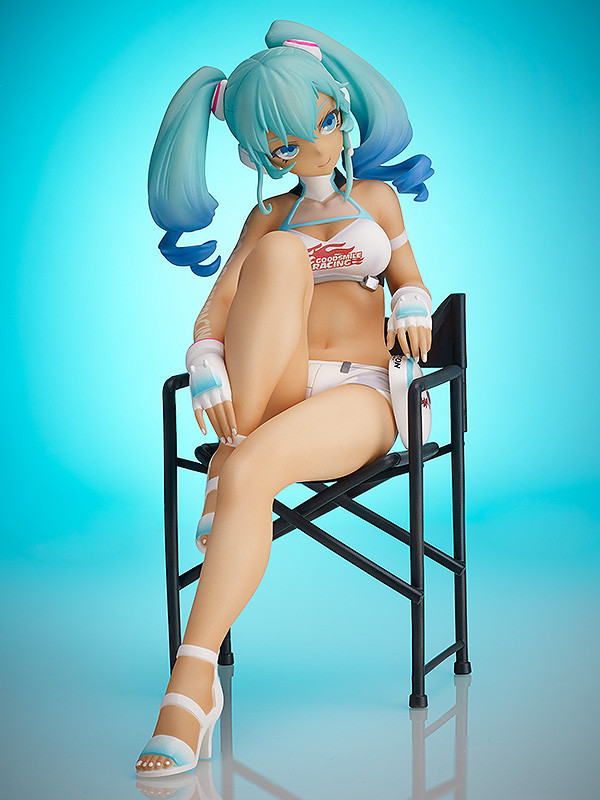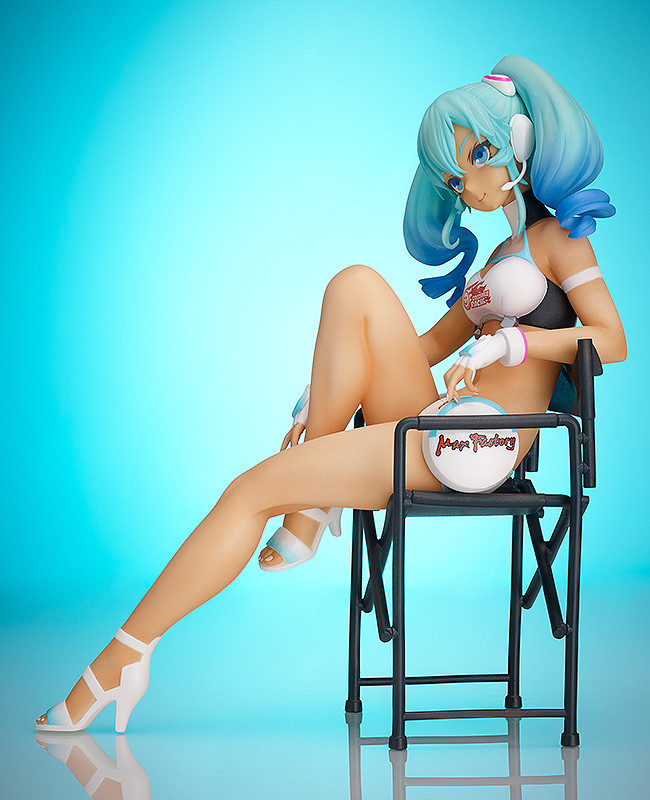 (Source: GSC)
snakes88 is an anime and PVC enthusiast . Have feedback on the article? Feel free to get in touch on Twitter to talk about all things anime and PVC.