It has been revealed during the "MagiLOVELIVE 5th Stage" event that the fourth season of the Uta no Prince-Sama anime adaptation has been scheduled to premiere in fall 2016.
The final episode of the third season titled Uta no Prince Sama Revolutions, ended with the messages "To Be Continued…" and "See You Next Season."
The main cast for the third season: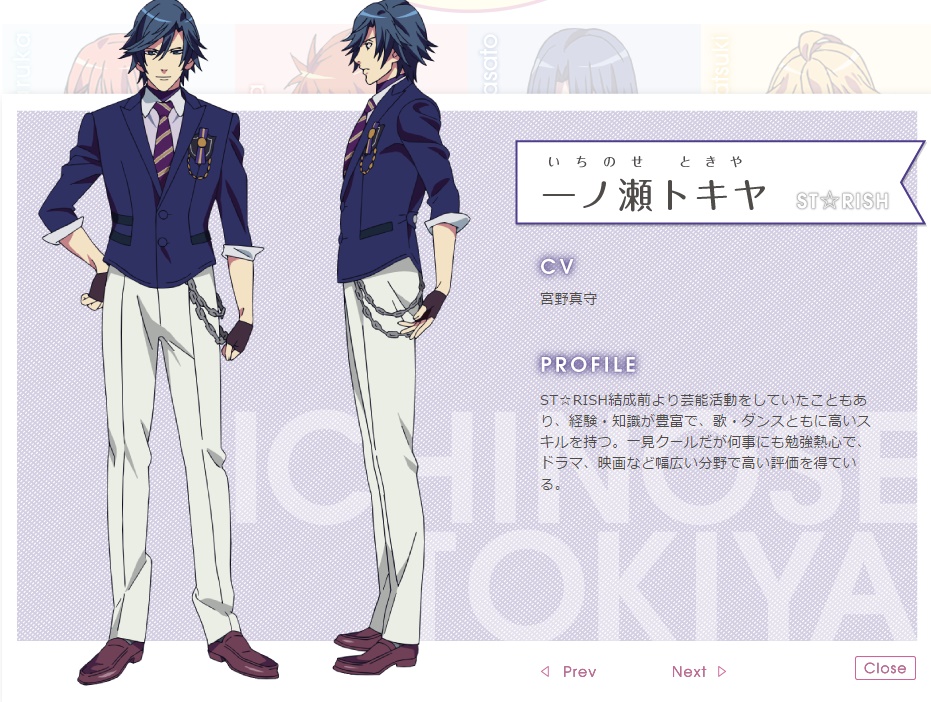 The production staff of Uta no Prince-Sama: Maji Love Revolutions is as follows:
Uta no Prince-Sama is a otome visual novel developed by Nippon Ichi Software and published by Broccoli that originally released in 2010 for the PlayStation Portable. Since the original game's release, numerous sequels and spin-off games were developed for the PSP in subsequent years. The series received an anime adaptation in 2011 for a total of 13 episodes. The anime was produced by A-1 Pictures and directed by Yuu Kou (Blood+, Monochrome Factor). A sequel series aired in 2013. A total of 3 manga adaptations were produced since the game's release.
Here is a synopsis of Uta no Prince-Sama from MAL:
With dreams of becoming a composer and someday writing a song for her favorite idol, Haruka enters the Saotome Academy, a prestigious performing arts school. If successful there, she'll be able to join the Shining Agency after graduation. However, it won't be so easy when Haruka is already surrounded by potential idols and composers. On top of that, her homeroom teacher is a current idol, the headmaster was a record-breaking singer, and the academy itself is a chaotic place where anything can happen. Which prince of song will be paired up with Haruka?! Uta no Prince Sama is an exciting, coming-of-age romantic comedy that will be like sweet music to your eyes and ears!
You can view the anime's website here: http://utapri.tv/
And follow the series' Twitter: @utapri_official
Source: @sokudokuex