A new visual for the Utawarerumono: Itsuwari no Kamen anime series has been revealed in the January 2016 issue of Megami. The new poster visual features Rurutie and you can purchase this issue of Megami magazine here.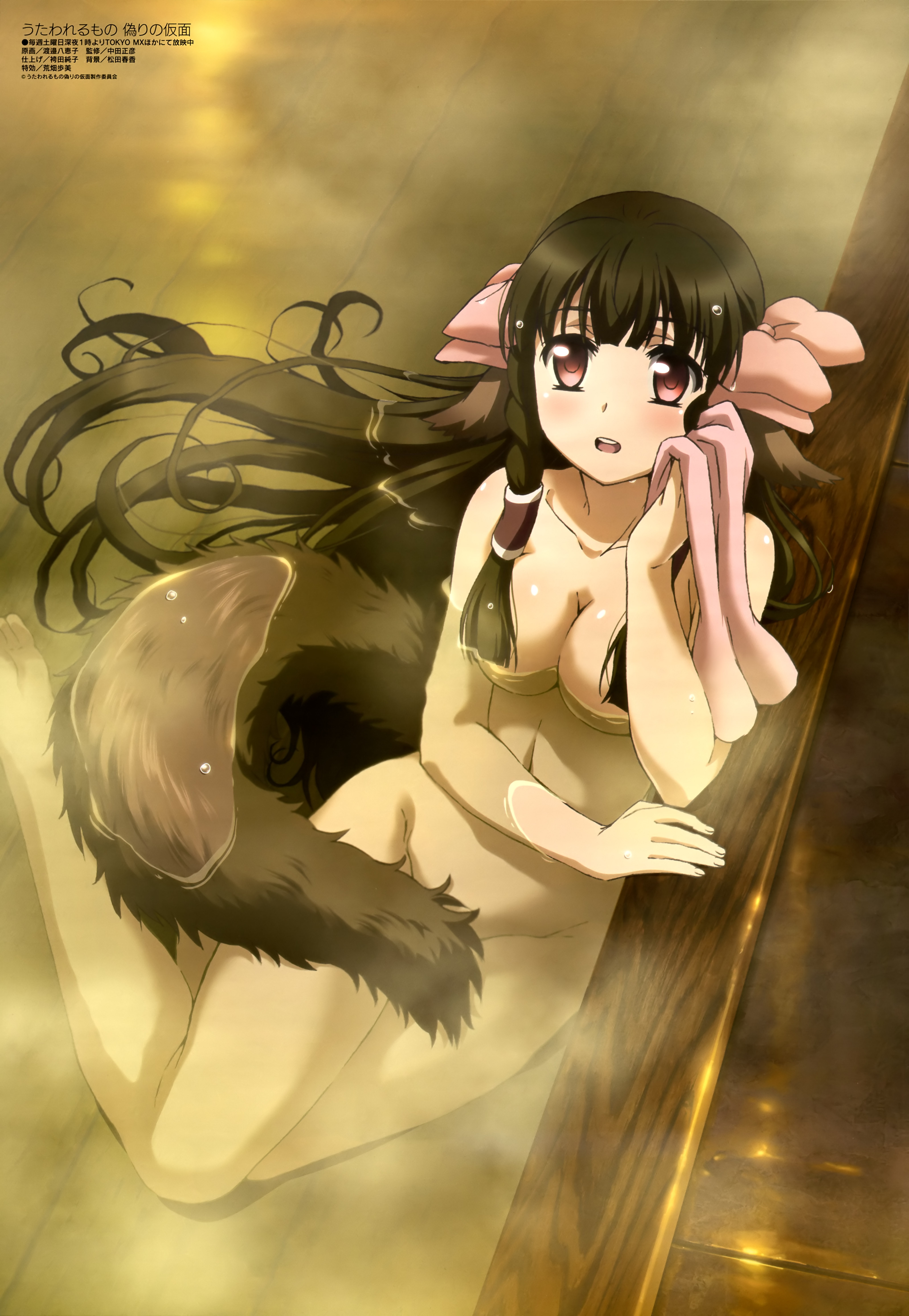 Utawarerumono is a Japanese adult tactical role-playing visual novel by Leaf which was released on April 26, 2002 for Windows. A PlayStation 2 version was developed by Sting, and released by Aquaplus on October 26, 2006. Utawarerumono was later ported to PlayStation Portable on May 28, 2009. Two Internet radio programs based on Utawarerumono aired on the Oto Izumi broadcast station. Three manga adaptations were published by ASCII Media Works. A 26-episode anime adaptation aired in 2006 and is licensed in North America by Funimation. Three OVA episodes were later produced by Aquaplus and Chaos Project, released between 2009 and 2010.
Several Utawarerumono drama CDs have been produced by Lantis. Four different comic anthology series have been published by DNA Media Comics, Ohzora Shuppan, and La Porte. A sequel visual novel titled Utawarerumono: Itsuwari no Kamen for the PlayStation 3, PlayStation 4, and PlayStation Vita was released on September 24, 2015. An anime series based on Itsuwari no Kamen, known in the west as Utawarerumono: The False Faces, premiered in October 2015.
Utawarerumono: Itsuwari no Kamen synopsis from Haruhichan:
When I came to, I realized I was standing in the middle of a vast, snowy plain I knew nothing of. I didn't know how I got there. And to add to that, I couldn't remember anything, not even my name. I stood there, dumbfounded at my absurd situation. But then, as if to spite me further, a gigantic monster suddenly appeared, an insect-like creature that began to bear down on me. I tried desperately to run, but it cornered me into a hopeless situation. It was then that the girl appeared. Her name was Kuon. It was this beautiful girl, who bore an animal's ears and tail, that saved my life.