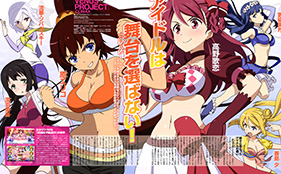 A new visual for the upcoming Venus Project anime which is slated to air this July has been featured in a Japanese anime magazine. The new visual is illustrated by Saito Yoshinari and features Hara Eriko, Koujima Yuu, Nureha Miu, Ruka Sovagasky, Sarashima Mizuki and Takano Karen.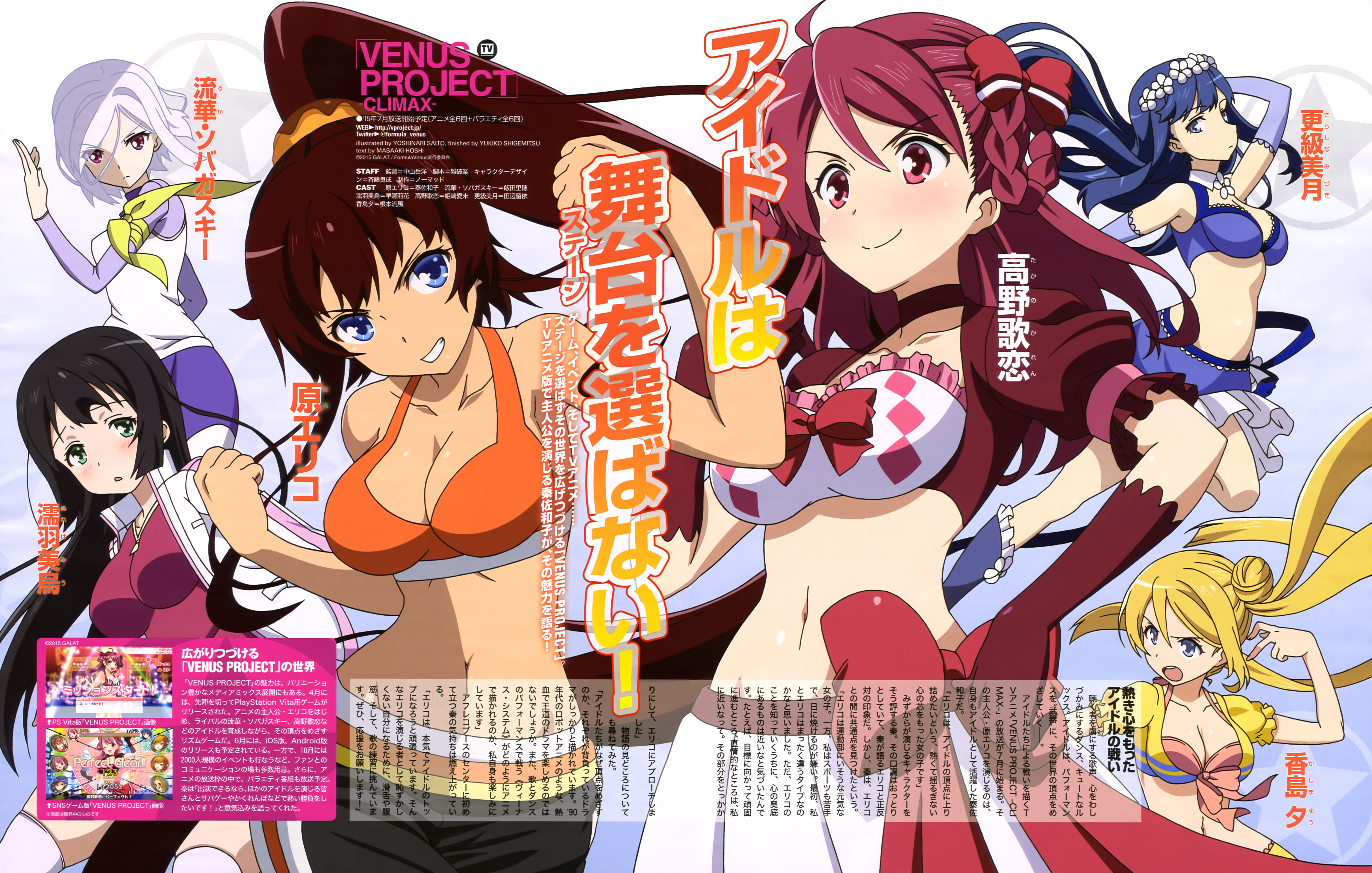 The anime adaptation for Venus Project was revealed to be in production last April. The project by Galat, which created Mahou Shoujo Taisen, includes anime, game, comic, live events, etc. The PlayStation Vita game and the web comic will launch in Spring, and the TV anime will be aired in Summer 2015 with twelve episodes total including six 30-minute anime episodes and six variety program episodes.
The cast includes:
Ami Himesaki (member of LinQ) as Karen Takano
Rui Tanabe (Nanana Ryuugajou from Ryuugajou Nanana no Maizoukin) as Mitsuki Sarashina
Ruka Nemoto as Yuu Kashima
Anime visual: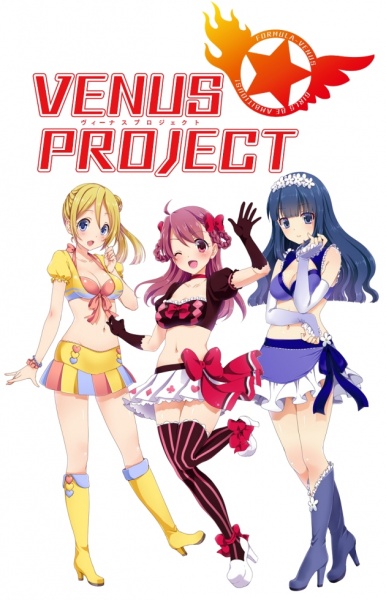 Venus Project is a Japanese multimedia franchise conceived by software and 3D character studio Galat. The project revolves Japanese idols living in Japan in the near future. A video game for the PlayStation Vita was released in April 2015. An anime television series will air in July 2015. A web comic is also planned for release.
Venus Project synopsis from Haruhichan:
In the near future, Japan has developed sophisticated digital and image technology. People are enthusiastic for a new type of entertainment called "FORMULA VENUS." Abbreviated as "F-V," it is a sorted live battle of the top idol performances based on the idols' power, techniques, and developed experience. The story is about the drama that happens among the girls in VENUS PROJECT as they aim for the top by concentrating on difficult battles, passion, and friendship.