The first commercial for the second season of Mushishi Zoku Shou, Mushishi Zoku Shou 2nd Season has been revealed. The second season is set to air this October 19 which falls under the Fall/Autumn 2014 anime season.
http://www.dailymotion.com/video/x26l22n_蟲師-続章-後半クール番宣cm_travel
Visual: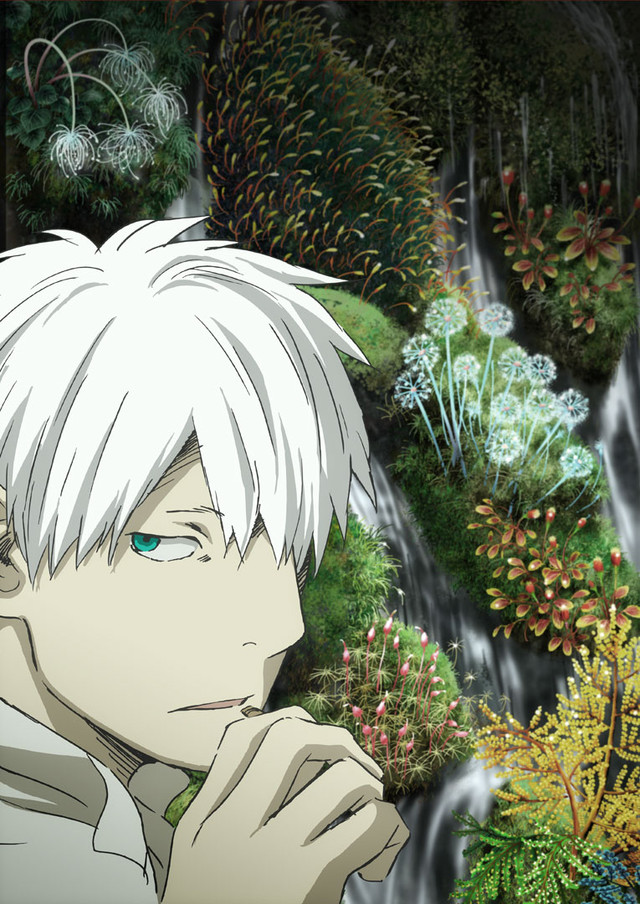 The first season titled "Mushishi" aired between October 2005 and June 2006. The sequel titled "Mushishi Zoku Shou" aired from April 5, 2014 to June 21, 2014. Mushishi Zoku Shou 2nd Season is due this October 19 during the Fall season.
Mushishi Zoku Shou synopsis from Haruhichan.
They existed long before anyone can remember. They are simple and strange in nature, not resembling any other plant or animal in this world. In ancient times, people revered these bizarre creatures and called them "Mushi."

People once again began to believe in the existence of these "Mushi" when they began affecting their lives in inexplicable ways.

The one who connects the world of "Mushi" to the world of humans — they were called the "Mushi-shi."

All life exists not to hinder others in this world.
They are simply there to live as they were meant to.
Source: Crunchyroll