During the Otakon 2015 event, a lot of shocking announcements, especially in the manga field, were made and Sekai Project concludes the convention with a bang! The North American Visual Novel publisher, Sekai Project, announced during their panel that they will be entering the manga publishing business, along with the current publishing giants such as VIZ, Yen Press and Kodansha, by launching a manga initiative. The company will be debuting with Satoru Sao, Takumi Yanai and Daisuke Izuka's fantasy-military manga, Gate: Jieitai Kanochi nite, Kaku Tatakaeri. The start of the initiative and publishing details will be announced at a later date.
The manga was published under Alpha Polis since July 30, 2011. It has also accumulated seven compiled manga volumes. The 7th volume was released on June 23, 2015. The manga was based off of a five-volume light novel series that was published on April 12, 2010 to December 22, 2011.
It also received a 24-episode anime adaptation produced by A-1 Pictures (Sword Art Online, Fairy Tail) and began airing from July 4, 2015.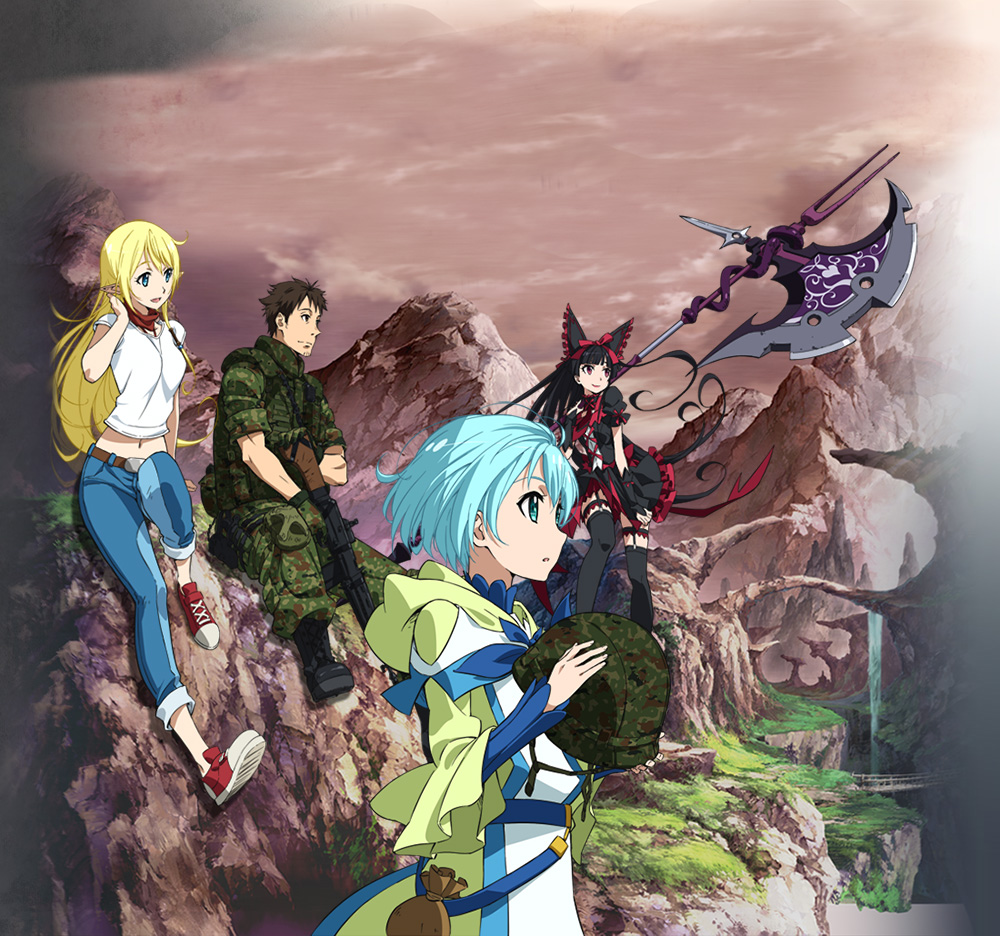 Synopsis of the GATE manga from MangaUpdates:
A gate appears in Tokyo's Ginza district sometime in the 21st century. From the gate pours out monsters, knights from middle-age Europe, and other fantasy-like beings, and they kill many of the citizens of Tokyo. This event is known as the Ginza Incident.

The government sends a small group of soldiers from the Japanese Self-Defense Forces (a replacement for Japan's military) to the alternate world beyond the gate. Led by otaku soldier Youji, they find that the villages in the world are being attacked by a dragon. An elf girl who is a survivor from the dragon's rampage joins the group in their travels across the dangerous new world.
Source: Sekai Project