Have you ever wanted to be woken up by a beautiful anime girl? Or to experience being part of the world of Sword Art Online? Well, Sony Media Communications have revealed that their recent Asuna Alarm Application will now be available Worldwide on Android. You can now wake up to the soothing sound of Sword Art Online's Asuna.
The International version of the app, titled Wake Me Up Asuna, has all the functionality of the original Japanese version of the app (which released in Japan earlier this June), all with translated menus and text. The app will retain the Japanese audio, with Haruka Tomatsu (Naruko Anjou from AnoHana) returning to voice Asuna.
Sony Media have teamed up with the anime adaptation of Reki Kawahara's Sword Art Online to create an alarm application feature Asuna for Android. The app uses Live2D technology that is also found in various other anime character alarm apps. The application itself allows users to set up at time where the app will inform you to wake up, just as Asuna would. But there are more functionalities than just the alarm.
Another core feature is the talk function. This allows you to speak to Asuna and she will respond. Ask her questions make her say commands or just say hello. She will easily respond to basic questions such as the date, current time, weather, and even fortune telling. Asuna might even fall asleep if you idle too long.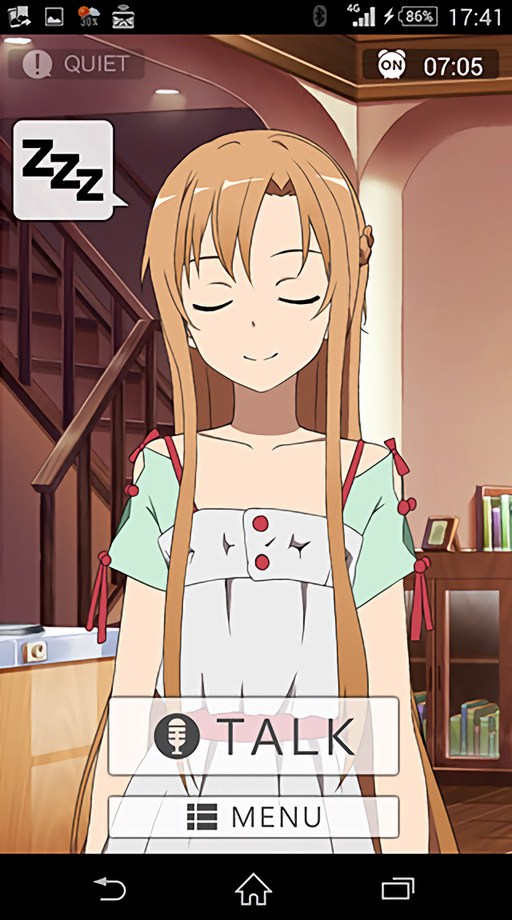 She will also have various lines to say throughout idling in the application and in response to some questions, and even you get a little "hands on" with her. She will even greet you correctly depending on the time of the day.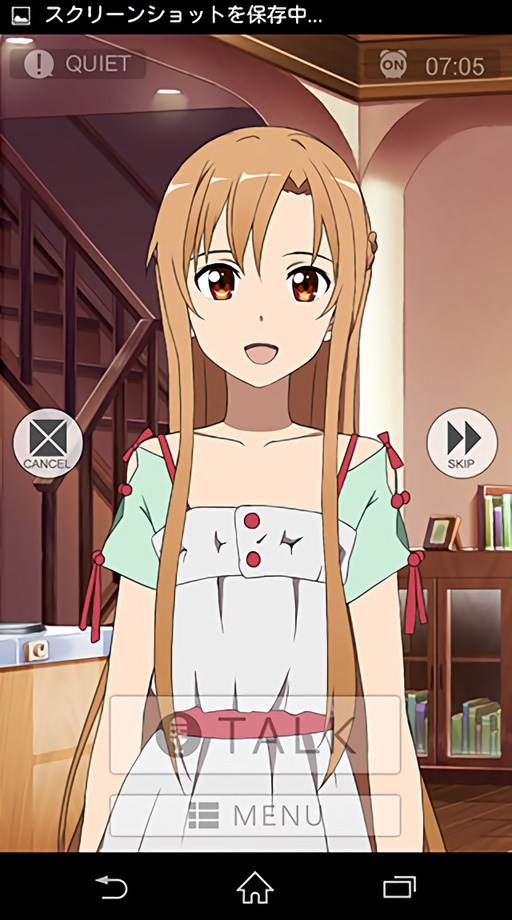 There is also more than just speaking to Asuna. You can also change what outfit she is currently wearing, from her typical combat clothes or for something more casual.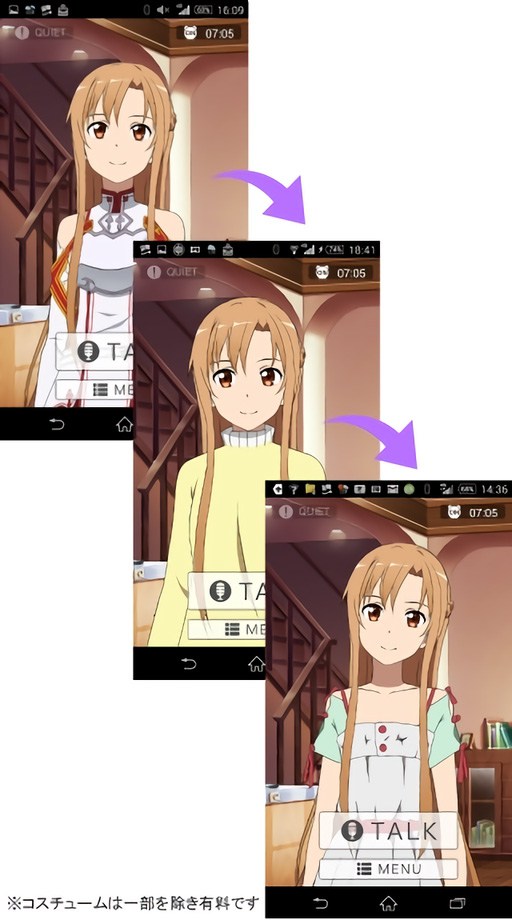 You will also be able to purchase additional costumes for Asuna.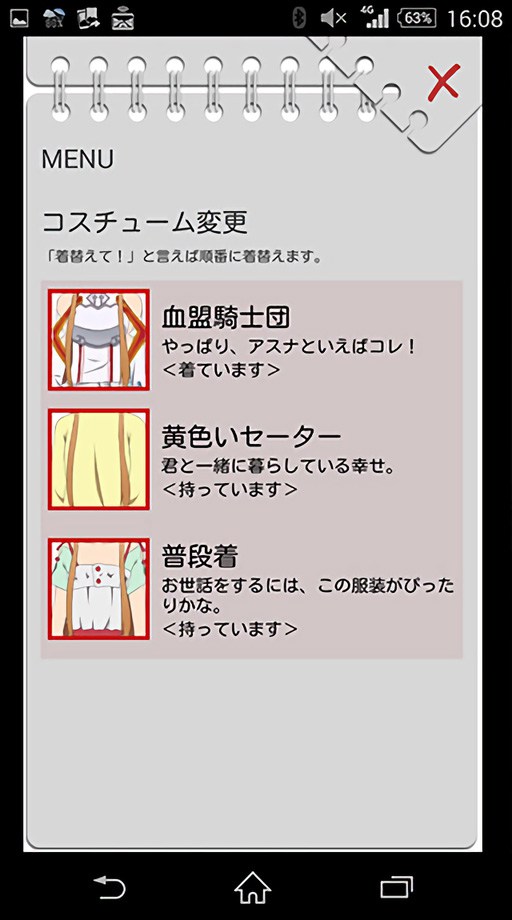 Watch Asuna in action below:
The Asuna Alarm application, Wake Me Up Asuna, is currently out now in the Google Play Store for supported Android devices, for free. There has been no confirmation whether the app will come to iOS.
Visit the app's page here: https://play.google.com/store/apps/details?id=com.mezamane.asuna
You can follow the app's updates on Twitter: @mezamane