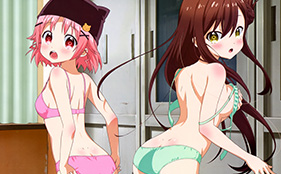 A new key visual of the anime adaptation of Norimitsu Kaihou and Sadoru Chiba's Gakkou Gurashi! manga has been featured as a poster in the Megami Magazine Special issue. This magazine issue can be purchased here.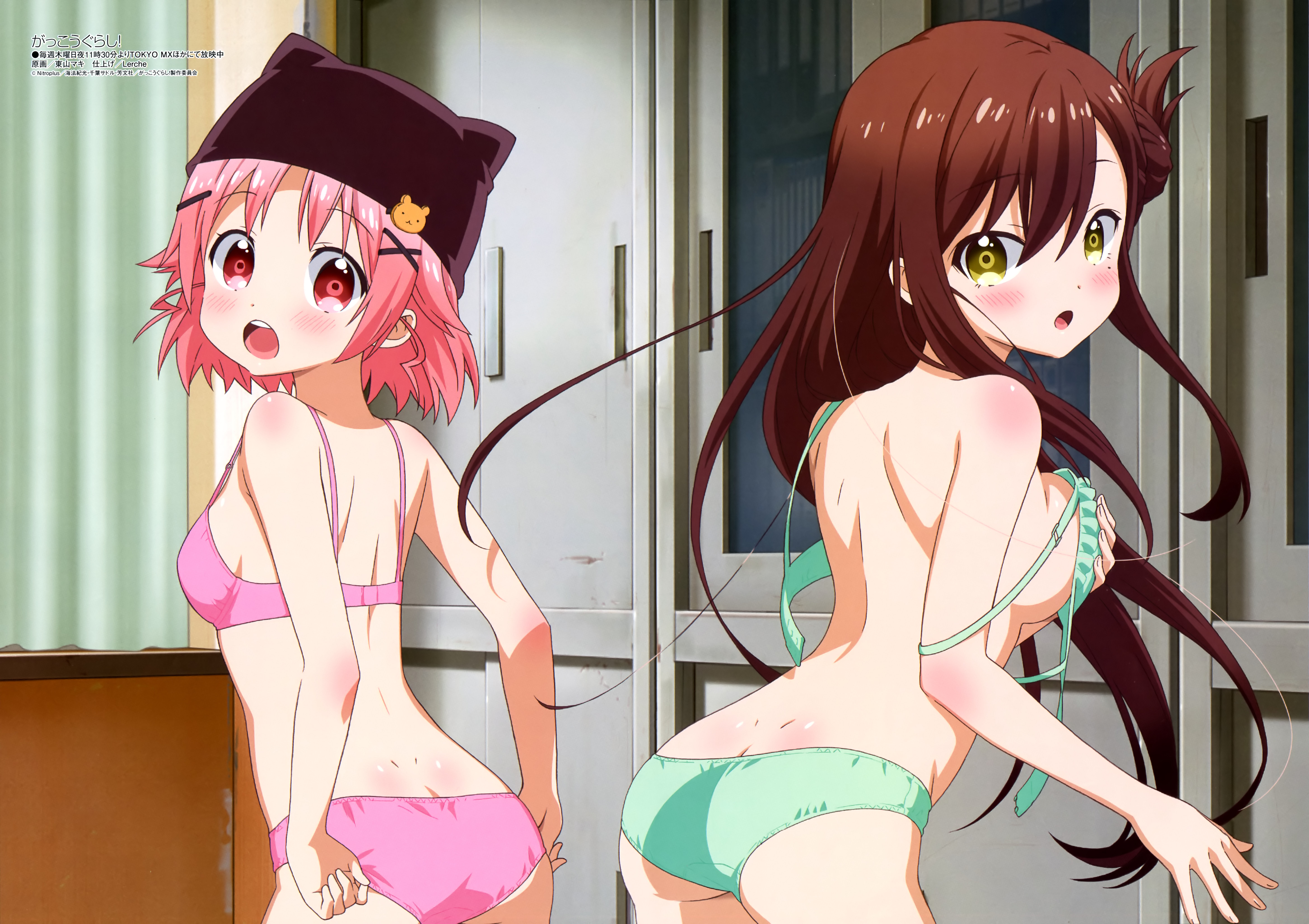 Another poster visual was revealed earlier before the series debuted. This issue of NyanType can be purchased here.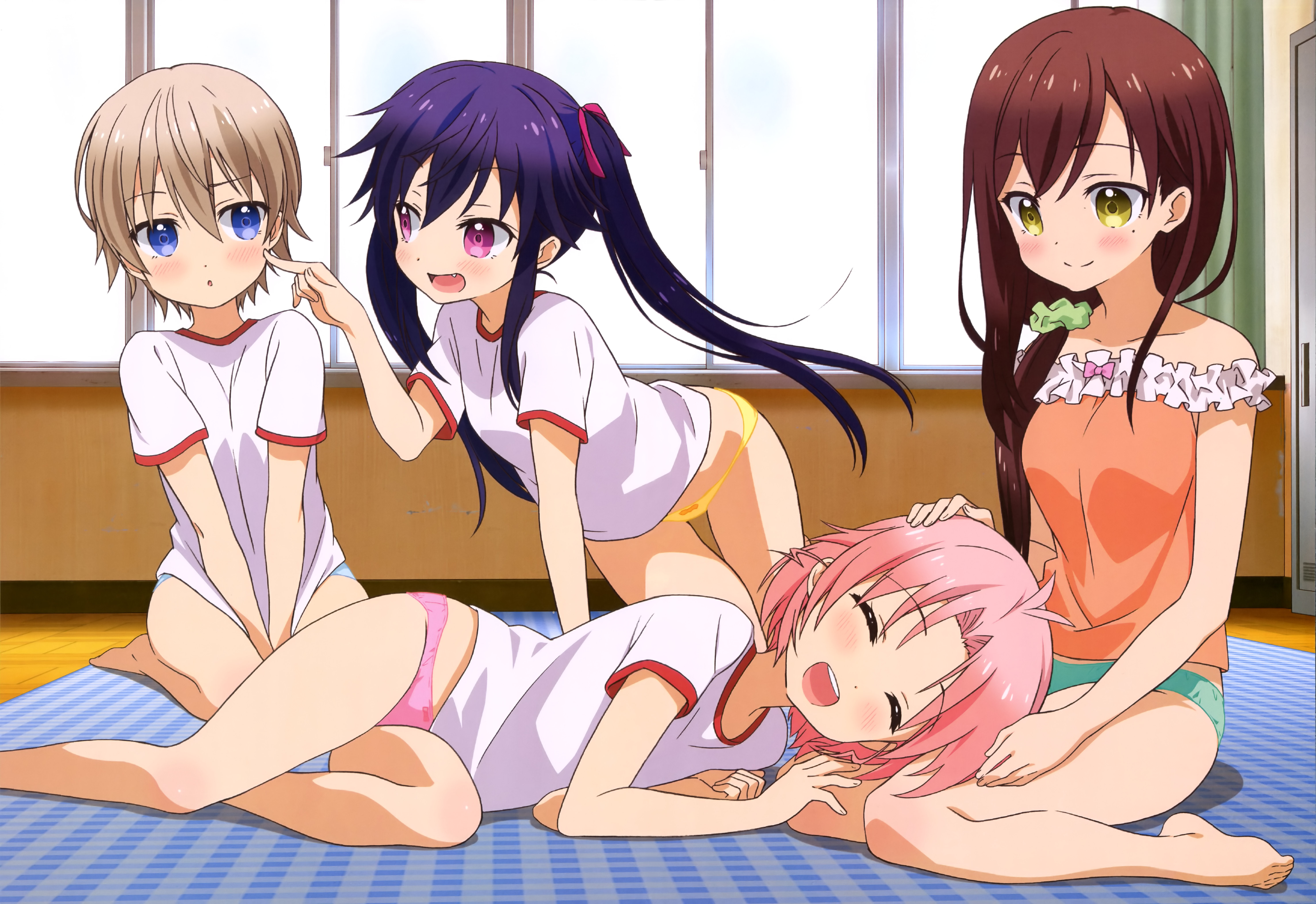 The girls from the series were featured in a visual from July's issue where they can be seen striking a pose while wearing beachwear, ready for their summer debut.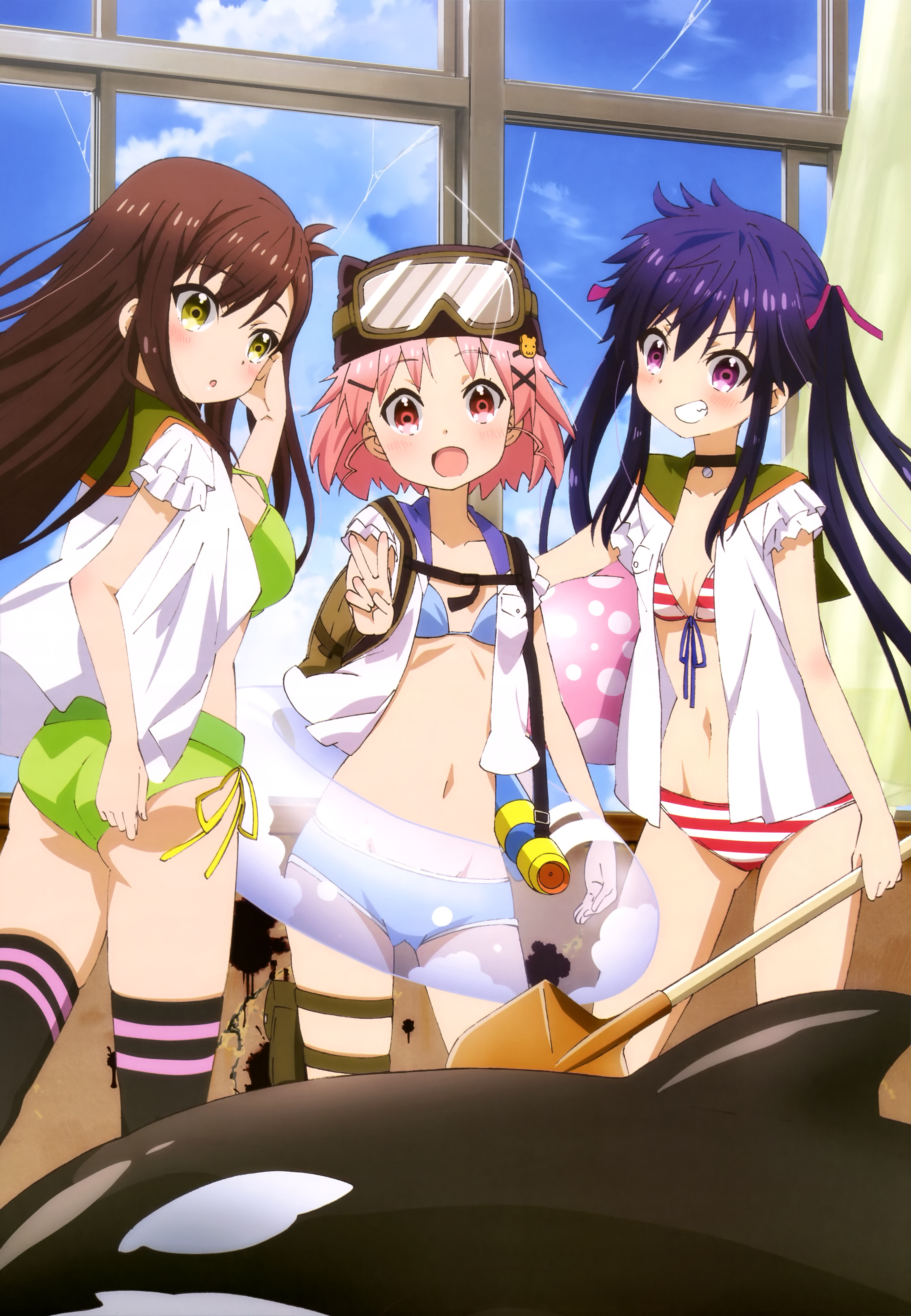 In the July issue of Megami the girls from the series can be seen relaxing at the swimming pool before their debut.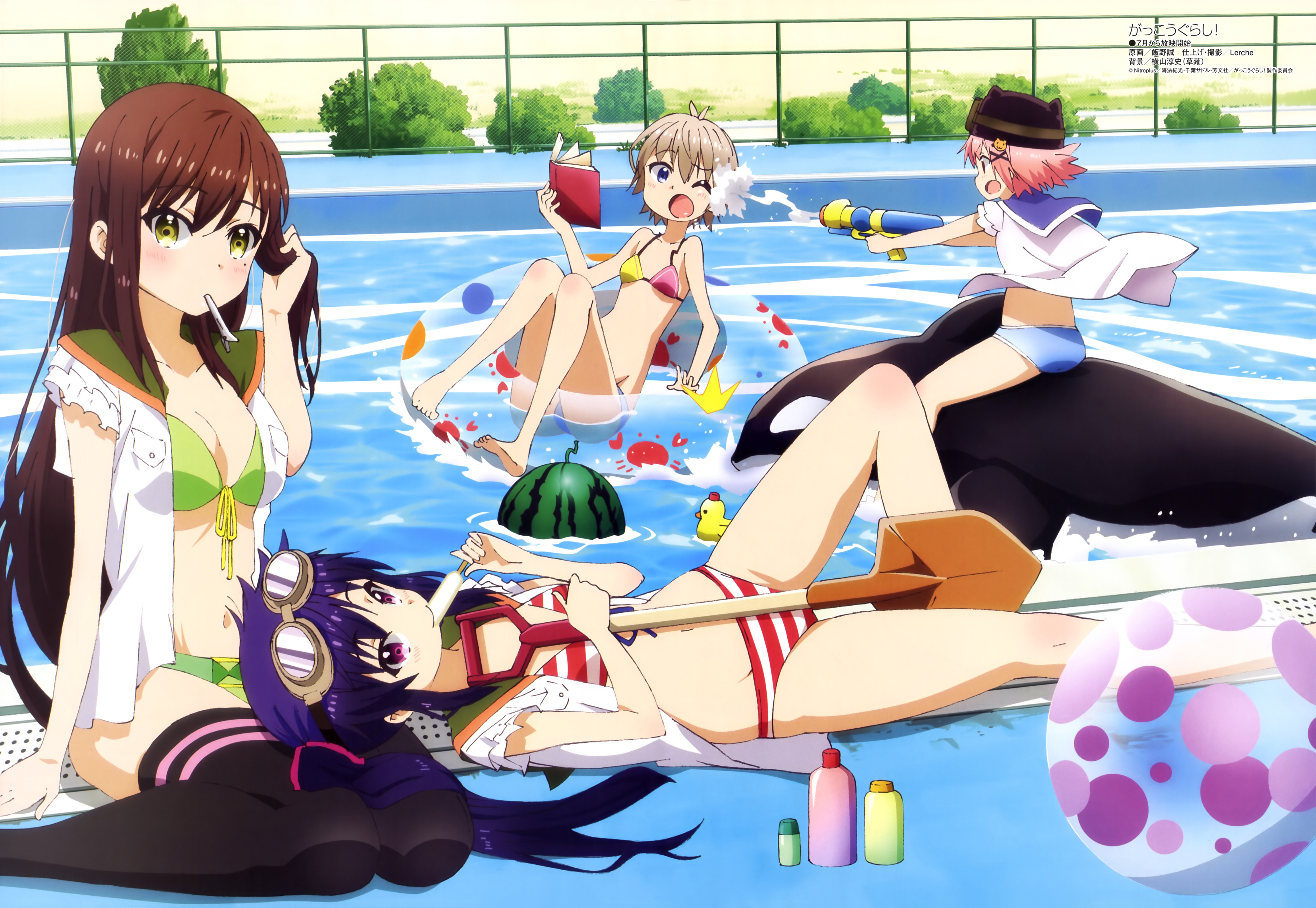 Anime visual:
Gakkou Gurashi! is a Japanese manga series written by Nitroplus' Norimitsu Kaihou and illustrated by Sadoru Chiba. The series began serialization in the July 2012 issue of Houbunsha's Manga Time Kirara Forward magazine. An anime adaptation by Lerche will begin airing in Summer 2015
Gakkou Gurashi! from Haruhichan:
Takeya Yuki is in love with the school. For her, it's a wonderful place, where she enjoys her school activities, especially the activities of her club: School Life Club. The club has Rii-chan as the president, Kurumi-chan as another member, and the teacher, Megu-nee, always there for them. Yes, she is in love with her school… on her mind. Because, for her, the reality of the school and their club's activities is way too hard to be perceived…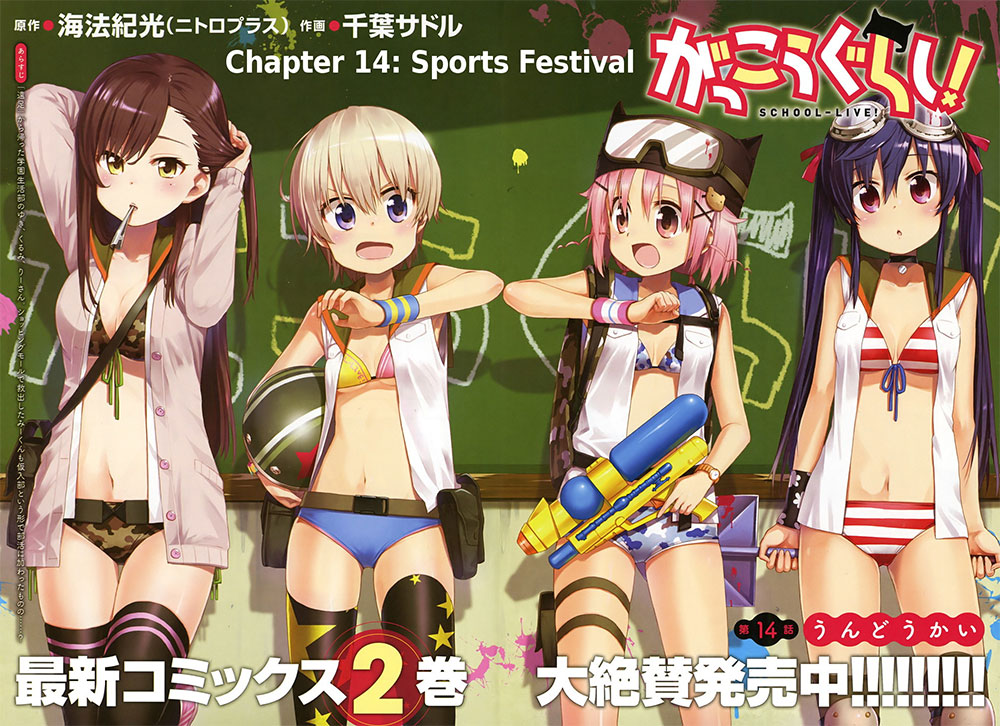 You can visit the anime's website here: http://gakkougurashi.com/
And follow their Twitter: @gakkou_gurashi