The cooking/ slice of life manga WORKING!!, which was supposedly to be finished with the upcoming release of the thirteenth and final volume on December 25th of this year, apparently gets something new in 2015. In fact, WORKING!! Special Edition has been announced for 2015. Little to nothing is known about it, save for the fact that it will release in January next year.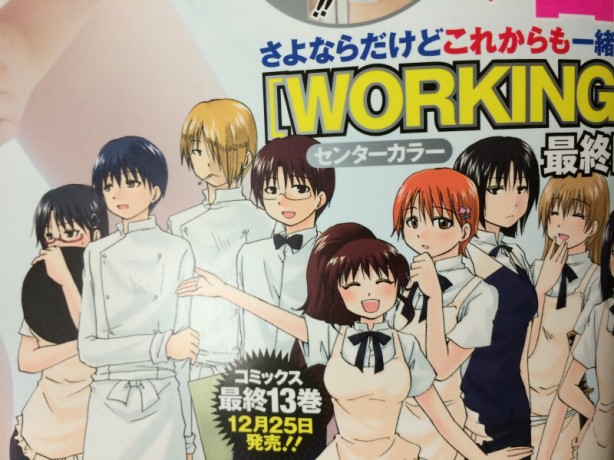 For those unfamiliar with WORKING!!, it's been released as a 4-koma (four-panel strip) manga and then has been adapted in two anime series, WORKING!! and WORKING'!!, also known in the USA as Wagnaria!! The manga series was created by Karino Takatsu. It has 13 volumes and was adapted in two anime seasons, the third one being on its way. The first season aired during spring 2010 anime season from April 4 to June 27. The second season aired during the fall 2011 anime season from October 1 to December 24.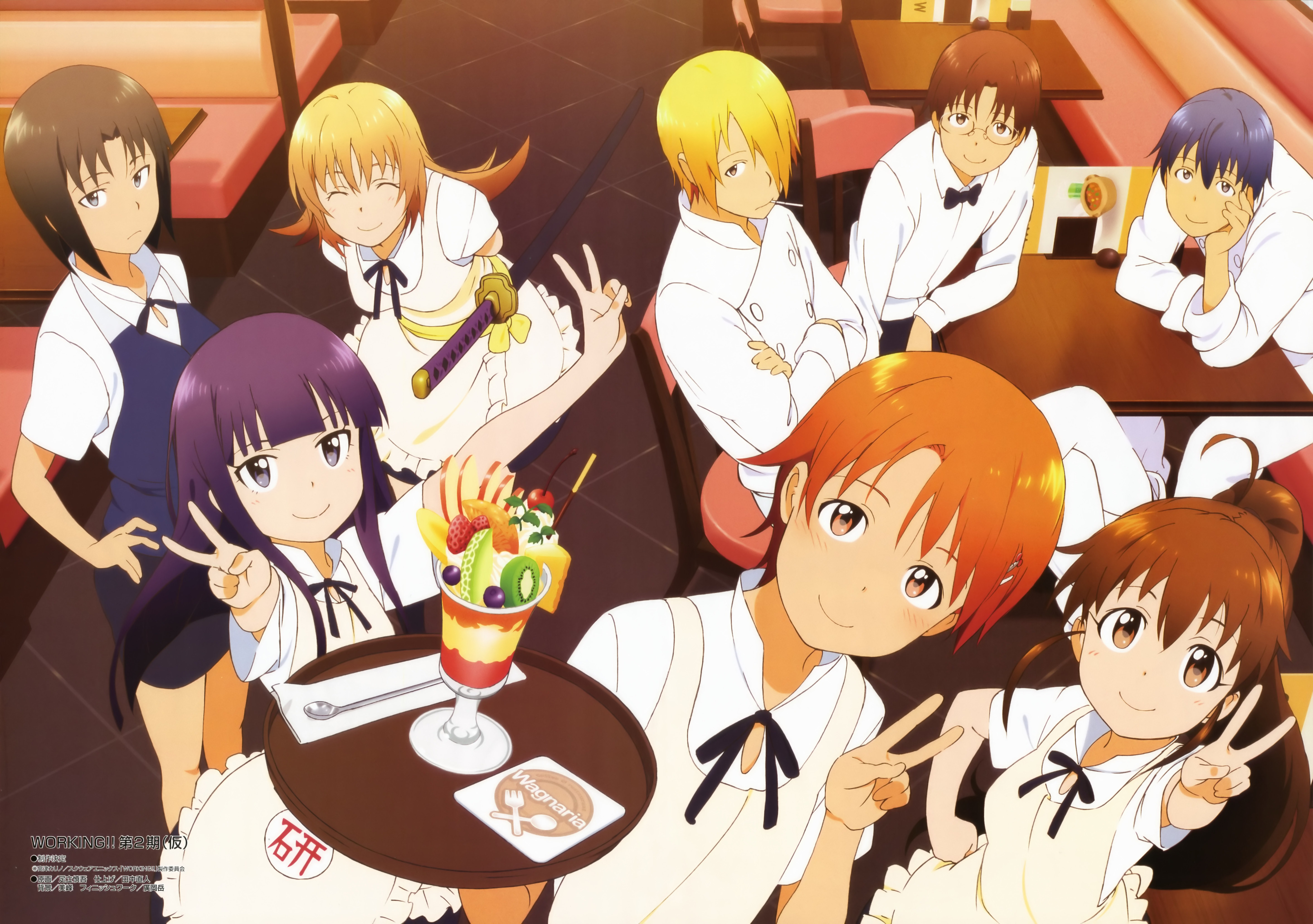 Here is a synopsis of the series from Haruhichan:
Takanashi Souta is an high-school student, minicon, and gets recruited by the mini-girl Taneshima Popura to work at the Wagnaria family restaurant. The series follows the daily work and life of its very unusual employees, such as the androphobic Inami Mahiru, the delinquent manager Shirafuji Kyouko, the katana-wielder chef Todoroki Yachiyo and whatnot.
Source: Seventhstyle