The official website for the upcoming TV anime adaptation of Miki Yoshikawa's Yamada-kun to 7-nin no Majo (Yamada-kun and the Seven Witches) manga series revealed the anime's first promotional video on Friday. The video previews the story as well as the opening theme "Kuchizuke Diamond" by WEAVER, and its ending theme ""CANDY MAGIC" by Mimi Meme MIMI.
Yamada-kun to 7-nin no Majo (Yamada-kun and the Seven Witches) will premiere in Japan on April 12 at 11:30 p.m. on Tokyo MX. A special program will air ahead of the broadcast on April 5 and 6.
The series itself received an online OVA adaptation in 2013 on August 25, and 2 additional OVAs have been announced to be released in the upcoming release of the manga's volumes. The upcoming TV anime will have the same cast as the OVAs, which includes:
Toshiki Masuda (Takashi Yura in Kimi no Iru Machi) will voice main character Toranosuke Miyamura
Maaya Uchida (Rikka Takanashi from Chuunibyou demo Koi ga Shitai!) voicing as Miyabi Itou
Toshiharu Sasaki (Debut Anime role) will voice Kentarou Tsubaki
Ryota Ousaka from Sugane Tachibana from Gatchaman Crowds) will voice Ryu Yamada
Saori Hayami (Yukino Yukinoshita from Oregairu) voices Urara Shiraishi
Eri Kitamura (Yui from Angel Beats!) will play Nene Odagiri
Daisuke Ono (Sebastian Michaelis in Black Butler) as Ushio Igarashi
Yui Makino (Misaki Nakahara from Welcome to the NHK) voicing the role of Meiko Otsuka
Yuki Takao (Alka in Blade & Soul) playing as Maria Sarashima
Shinnosuke Tachibana (Soma Asman Kadar from Kuroshitsuji) voices Shinichi Tamaki
Aoi Yuuki (Madoka Kaname in Mahou Shoujo Madoka★Magica) will be voicing Noa Takigawa
Masumi Tazawa (Kiriha Kurano from Rokujouma no Shinryakusha!?) will play Rika Saionji
The staff of the anime were also revealed to be returning from the OVAs and involves:
A couple promotional videos have released for the Yamada-kun to 7-nin no Majo OVA earlier in the year:
And here is the online OVA adaptation that released last year:
Yamada-kun to 7-nin no Majo (Yamada-kun and the Seven Witches) is a comedy, romance, gender bending manga series written and illustrated by Miki Yoshikawa. The series began in 2012 in Kodansha's Weekly Shonen Magazine where a total of 14 compiled volumes have been released to date. The series received a 2 minute special in August 2013 and will be receiving two OVA adaptations that will be bundled in the upcoming 15th and 17th volumes of the manga, releasing on December 17 and May 15, 2015 respectively. The OVAs will feature an original story and a saucy hot spring scene with all the main characters and 7 witches.
Key visual: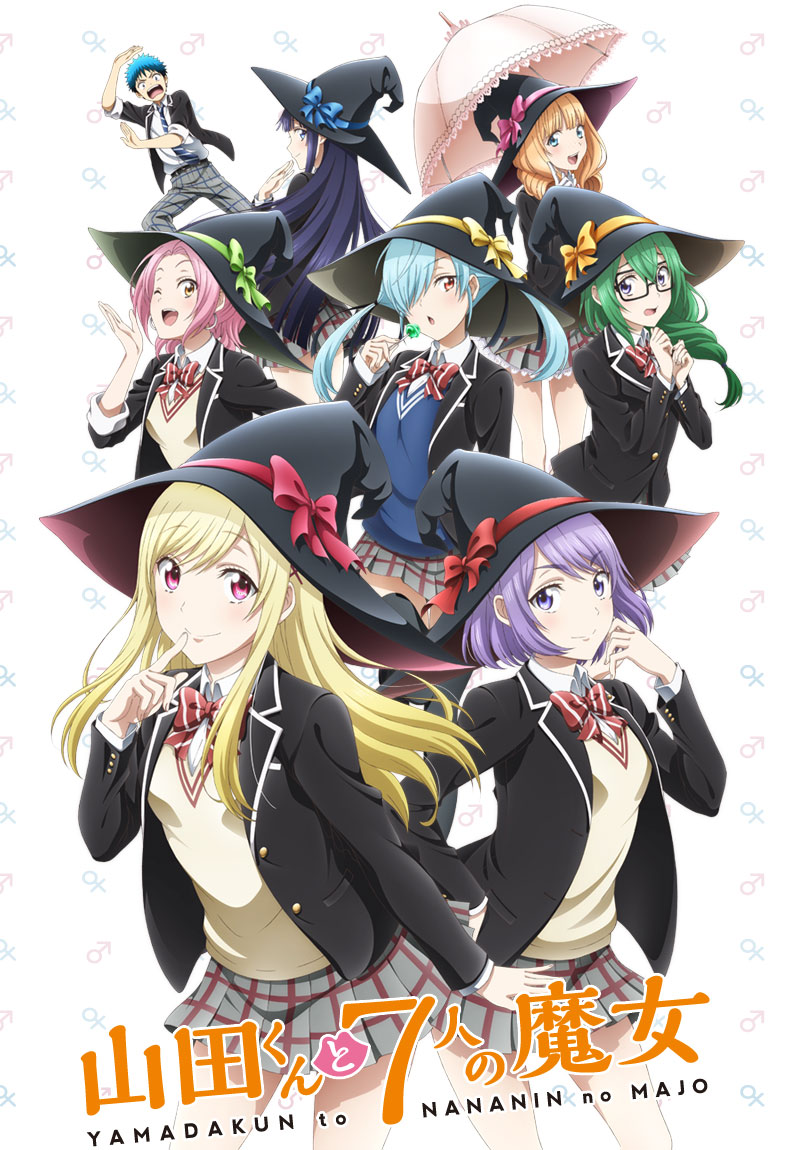 Yamada-kun to 7-nin no Majo TV Synopsis from Haruhichan:
Ryu Yamada is a second year student at Suzaku High. Ryu is always late for school, naps in class and gets abysmal grades. His life is a dead bore. The beautiful Urara Shiraishi, on the other hand, is Suzaku High's brightest student. One day, without explanation, their bodies are swapped! Ryu ends up in Urara's body, and Urara in Ryu's.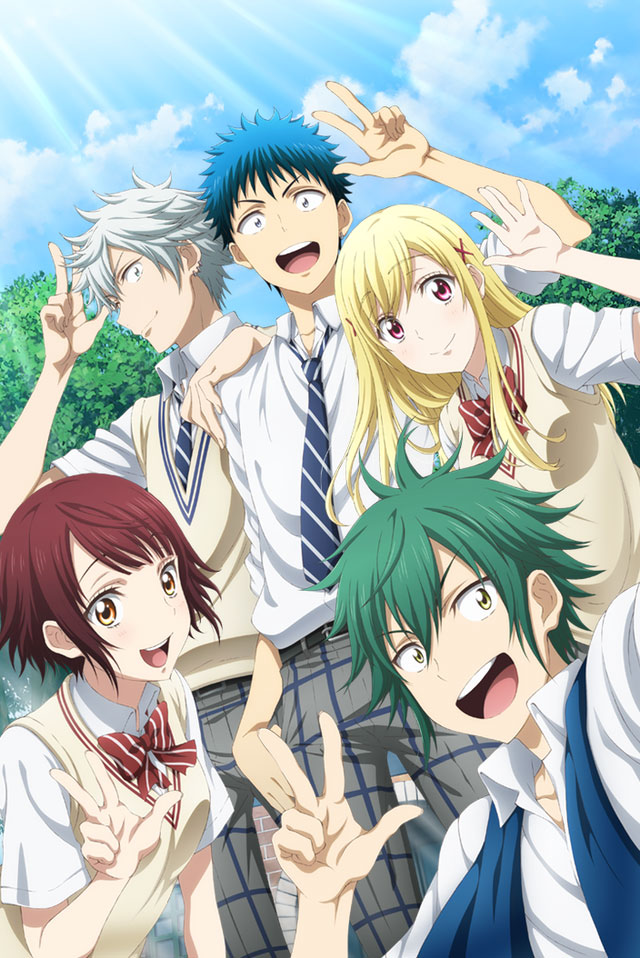 The Yamada-kun to 7-nin no Majo TV anime adaptation will be airing from April this year.
Visit the anime's website here: http://www.yamajo-anime.com/
And also follow their Twitter: @yamajo_anime