The Yamato Class Battleship from the Kantai Collection franchise has been featured as a poster in the November 2016 issue of Megami. You can purchase this issue of Megami magazine here (get 5% off with coupon code MOE-N3Y-4YW0QK) and you can check out the other posters that are included in this issue here.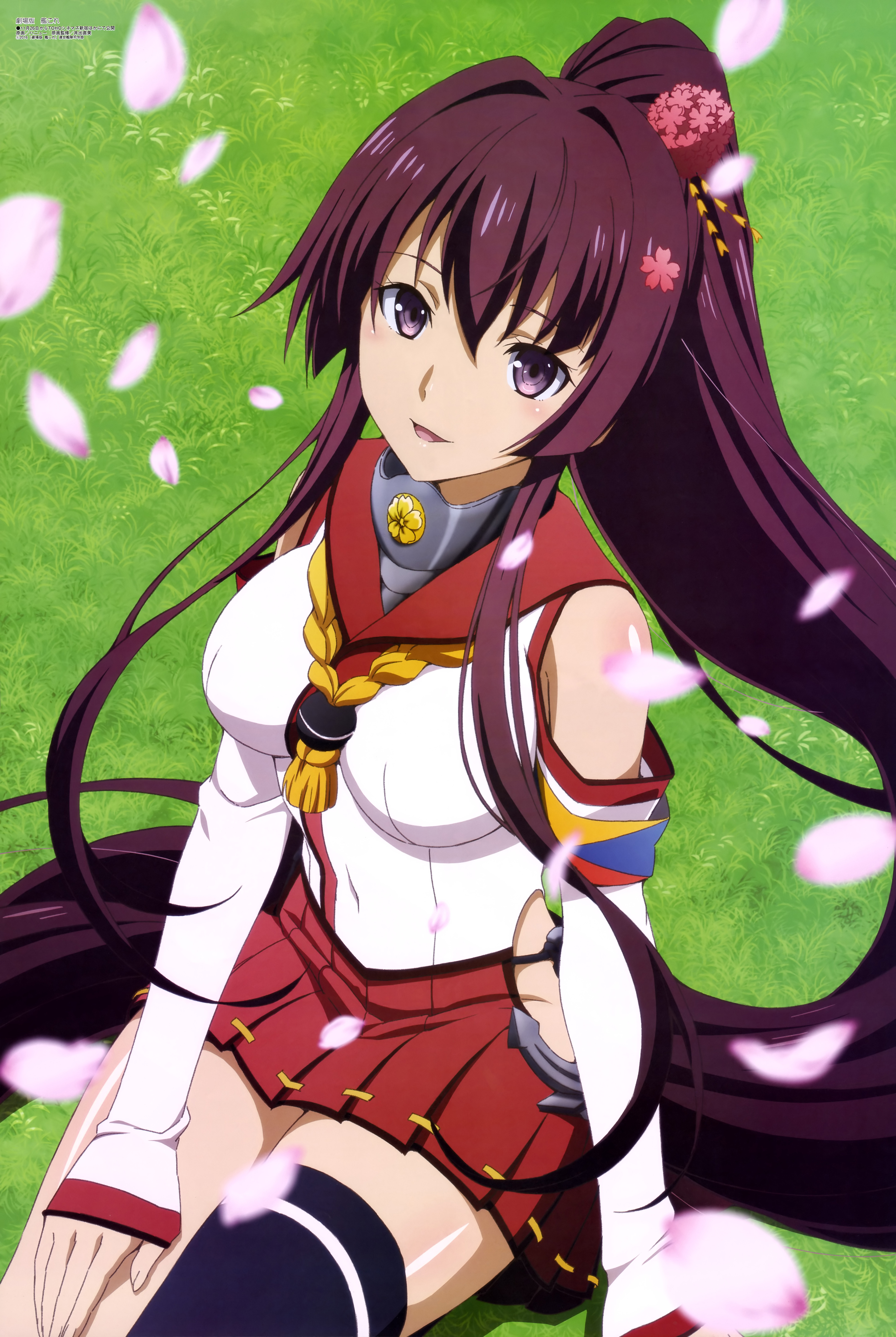 Kantai Collection is an online, card battle, browser game that is developed by Dmm.com that launched in April last year. The game currently has more than 2 million registered players and was 2013's top Twitter trend in Japan. The game centers around naval card battles, where naval ships are represented by "Fleet Girls". Players battle against other online in an attempt to gain more cards and levels. The game has been increasing with popularity since its release, with a slew of merchandising being released after the game's release; from tabletop games to manga, and light novels to this anime and the PlayStation Vita game Kan Colle Kai. An anime adaptation of the series was produced for the Winter 2014/2015 anime season, directed by Keizo Kusakawa (Akuma no Riddle, Dog Days) and animated by Diomedea (Shinryaku! Ika Musume, Akuma no Riddle).
Kantai Collection anime synopsis from Haruhichan:
Set in a world where humanity has lost control of the oceans to the "deep sea fleet," the only hope to counter this threat are the Kanmusu, a group of girls who possess the spirit of Japanese warships. The story revolves around Fubuki, a destroyer who comes to the Chinjufu base to train with other Kanmusu. Watch as their stories unfold!
Visit anime's website: http://kancolle-anime.jp/
And on follow their official Twitter: @anime_KanColle