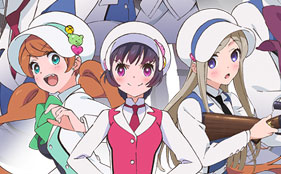 The official website of Kunihiko Ikuhara's Yuri Kuma Arashi (Yuri Bear Storm) anime project has released a brand new visual for the upcoming original series. Additionally, three new characters have been revealed along with their character designs and cast members.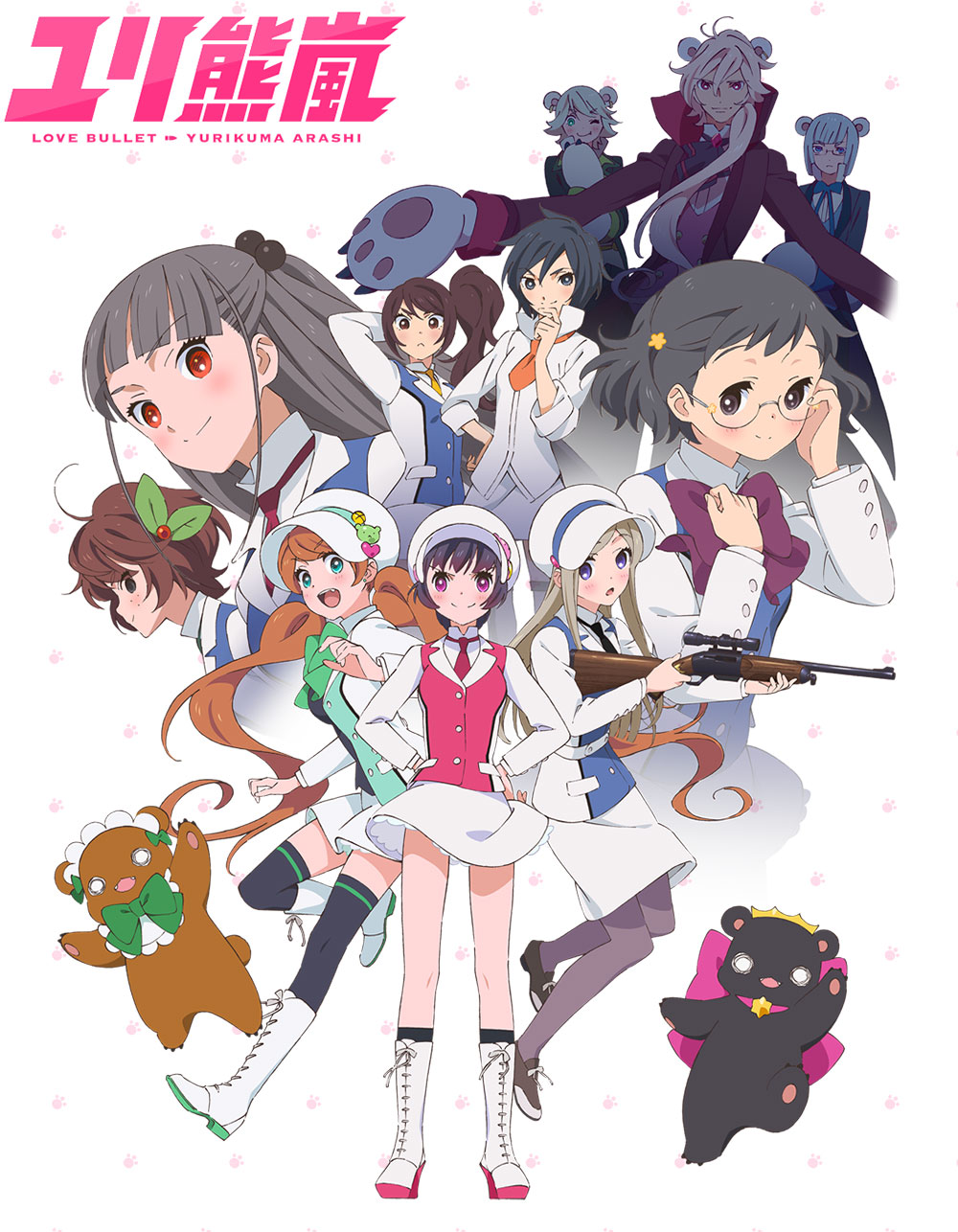 The anime's website has revealed three new characters for the anime, their respective cast members and character designs. They include:
Kikuko Inoue (Sanae Furukawa in Clannad) will voice Yuri-Ka Hakonaka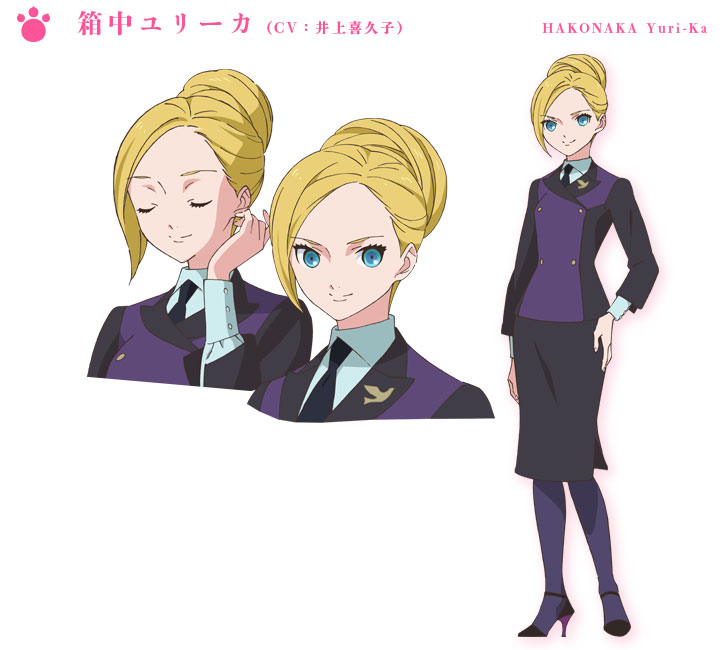 Aya Endou (Miyuki Takara from Lucky☆Star) will voice the role of Reia Tsubaki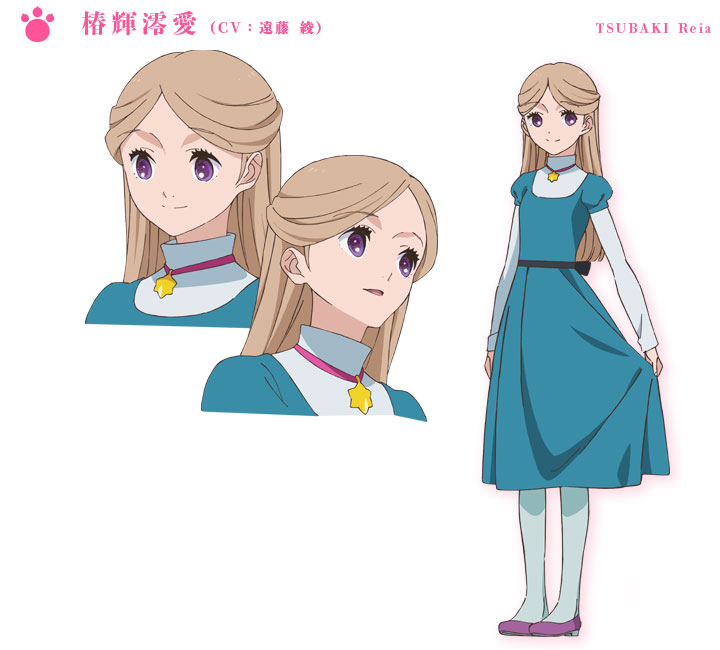 Yoko Hikasa (Mio Akiyama in K-ON!) voicing as Kaoru Harishima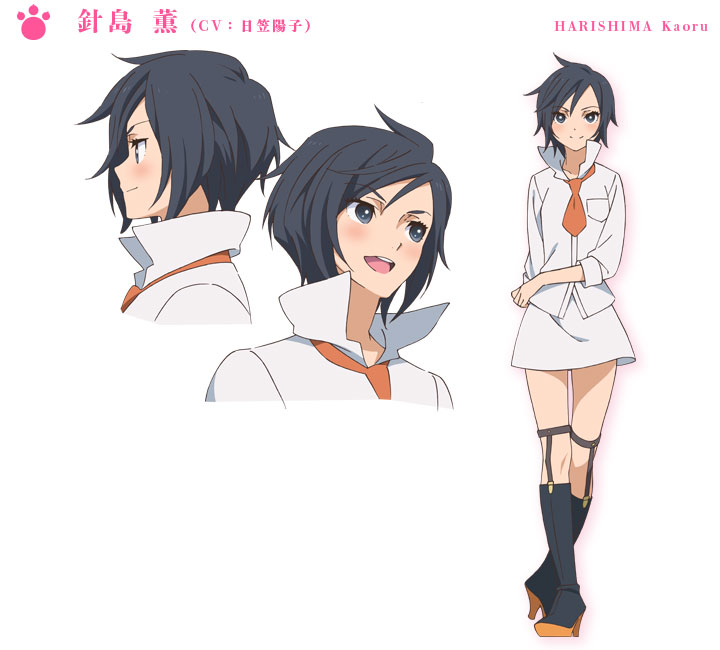 Some of the previously revealed cast of the anime includes:
Miho Arakawa (Sumireko Hanabusa in Akuma no Riddle) will voice Ginko Yurishiro
Yoshiko Ikuta (Yukina Sonogi in Senkou no Night Raid) as Lulu Yurigasaki
Nozomi Yamane (First major role) voices Kureha Tsubaki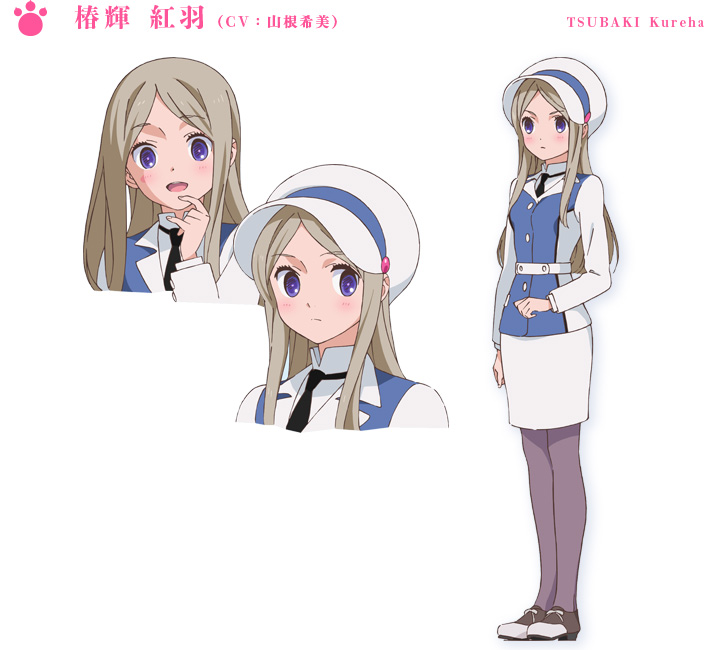 The anime's production staff were also revealed, which also includes Kunihiko himself directing the anime. The staff includes:
Director, Series Composer and Sound Director: Kunihiko Ikuhara (Mawaru Penguindrum, Sailor Moon SuperS)
Series Composer: Takayo Ikami (Mawaru Penguindrum, Watamote)
Original Character Designer: Akiko Morishima (Hanjuku Joshi, Renai Joshi File)
Anime Character Designer: Etsuko Sumimoto (Hachimitsu to Clover and Magic Madoka★Magica The Movie: Rebellion Animation Director)
Art Director: Chieko Nakamura (Mawaru Penguindrum, Baku Tech! Bakugan)
Sound Director: You Yamada (Mawaru Penguindrum, Black Bullet )
Music Composer: Yukari Hashimoto (Mawaru Penguindrum, Toradora!)
Animation Studio: Silver Link (Kokoro Connect, Non Non Biyori)
And finally, the first promotional video for the Yuri Kuma Arashi anime has released:
Yuri Kuma Arashi (Yuri Bear Storm) is a new project created by Kunihiko Ikuhara. The yuri project was first announced in March last year where a small animation was privately this year. A manga adaptation of the project was announced early this year, which was written by Ikuhara and illustrated by Akiko Morishima. The manga started serialization in February in Gentosha's Comic Birz monthly seinen magazine.The first compiled volume of the manga released on the 21st of November.
Yuri Kuma Arashi synopsis from Haruhichan:
Some time ago, the asteroid Kumaria exploded in the depths of space.

The resulting fragments became a meteor shower that rained down on Earth, and for some reason, bears all over the world rose up and attacked humanity! In "Man vs. Bear," the bears ate the humans and the humans shot the bears, resulting in a seemingly unending battle and a cycle of hatred. In the end, a giant "Wall of Extinction" was erected between the humans and bears and a state of mutual non aggression came to pass…

The human world.

One morning, Arashigaoka Academy students Kureha Tsubaki and Sumika Izumino were by themselves and saw the "Yuri Flower" that bloomed in a flower bed. The two are friends as well as lovers. The flower bed is an important place to the two. At that moment, the Bear Alarms ring out! The bears are invading the human world, and humans are being attacked! Are they really those bears? One mystery invokes yet another mystery, one after another. The curtain rises magnificently on Yuri Kuma Arashi!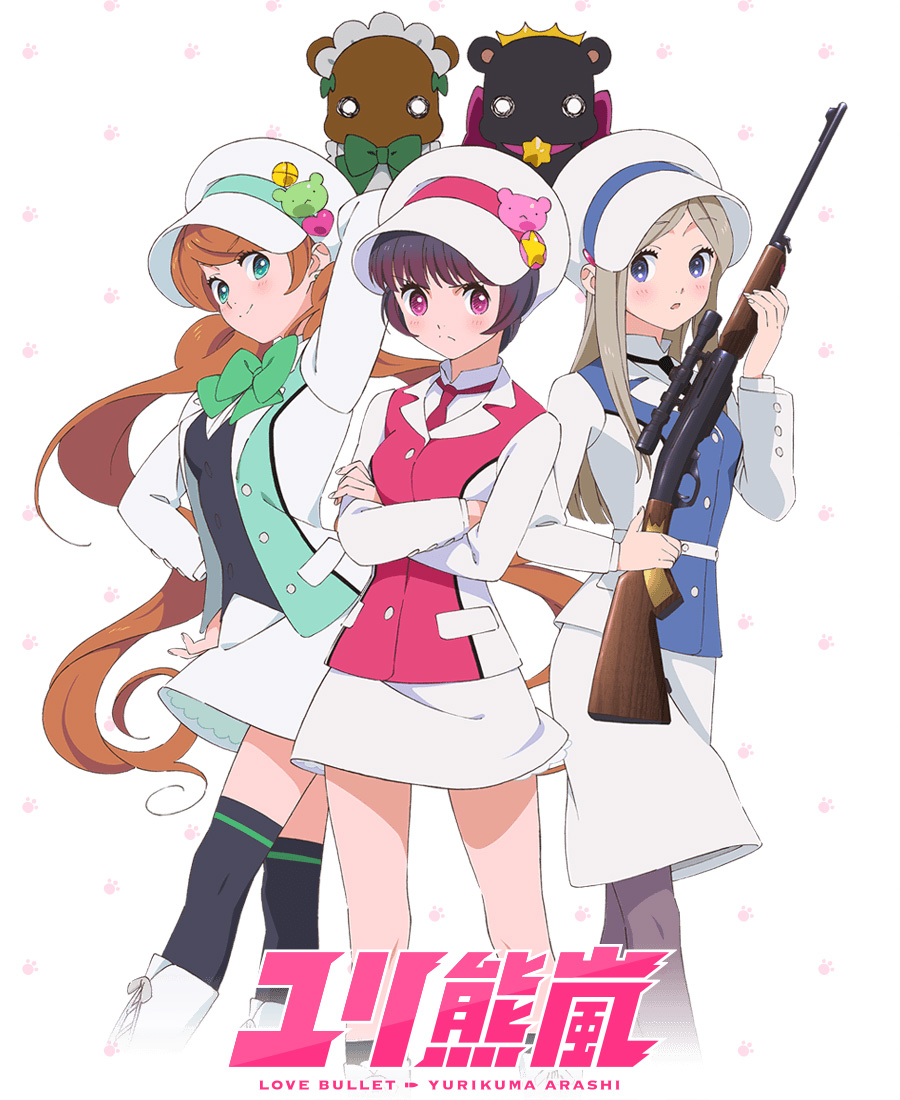 Yuri Kuma Arashi will be airing in Japan on January 6th on Tokyo MX, during the Winter 2014/2015 anime season. Additional information and footage of the anime will release in the upcoming weeks.
You can visit the anime's website here: http://www.yurikuma.jp/
And follow their Twitter: @yurikuma_anime