The official website for Namori's popular slice of life Yuru Yuri manga series began streaming the announcement video for the third TV anime season on Monday.
The third season was announced to be green-lit on the stage monitor during the "Yuru Yuri Nachuyachumi! P's Live Chokuzen! Goraku-bu Live Playback" event, which was streamed on Niconico.
Season 3 announcement visual: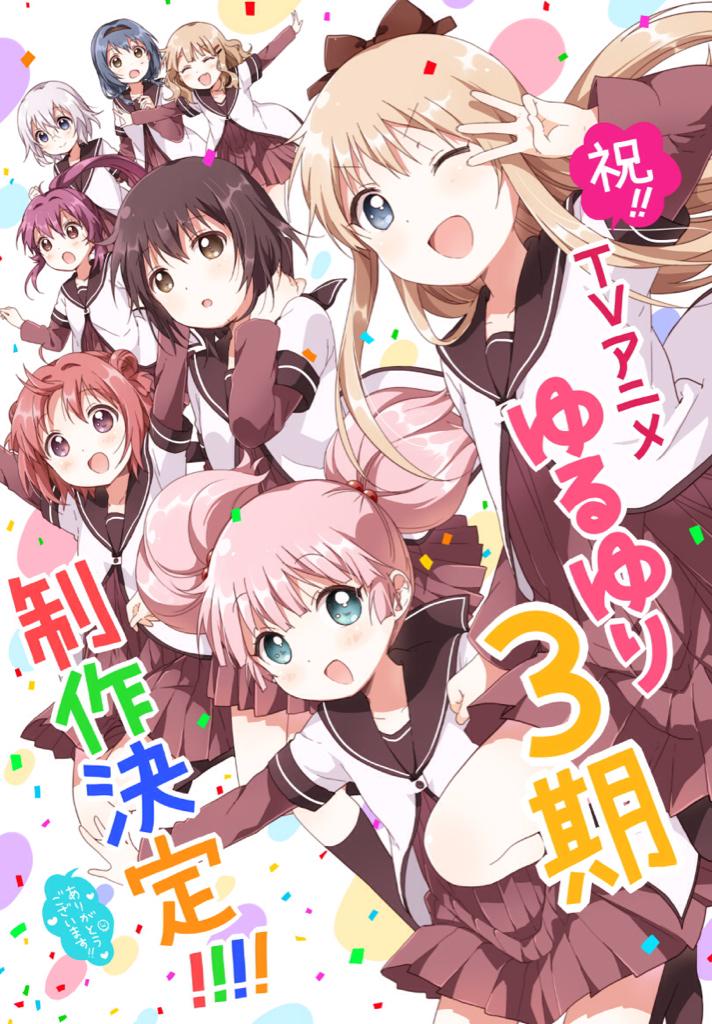 Third season visual: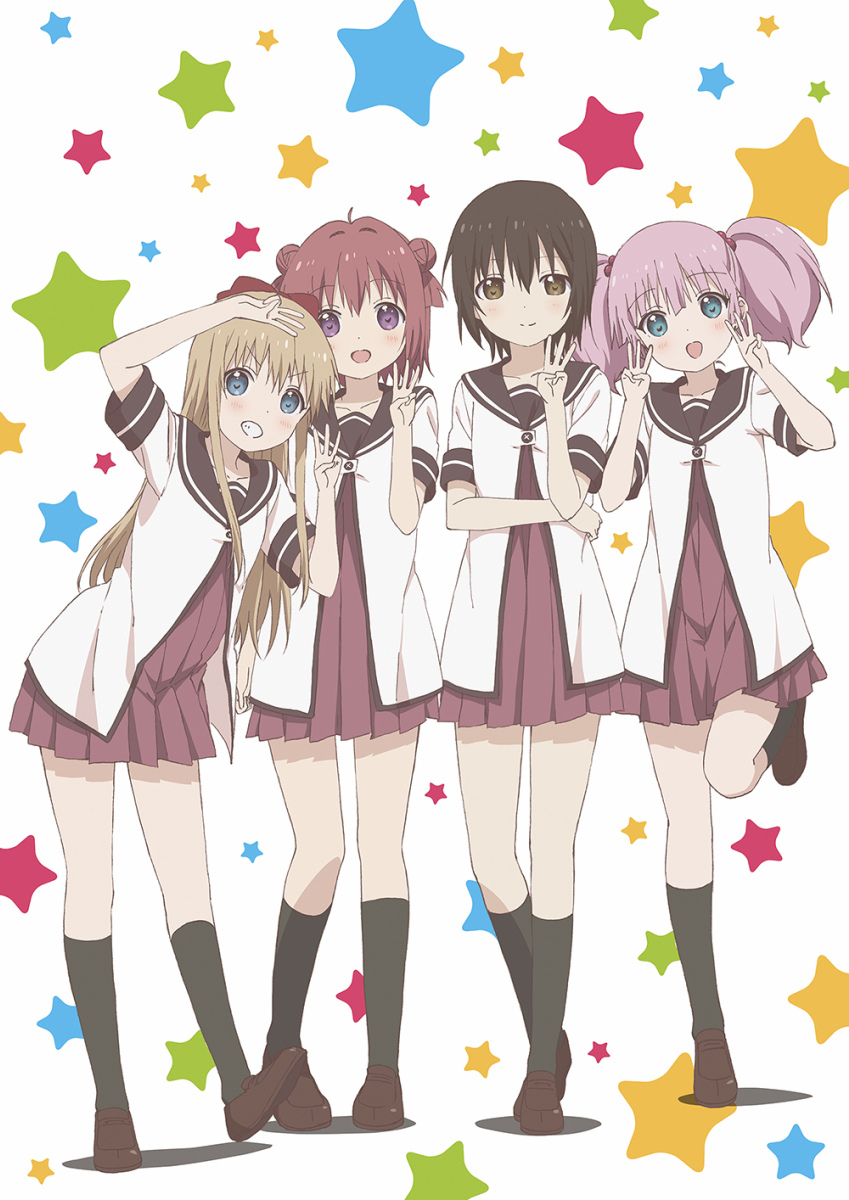 Yuru Yuri is a Japanese manga series written and illustrated by Namori. The series began serialization in Ichijinsha's Comic Yuri Hime S magazine from June 12, 2008, before being moved over to Comic Yuri Hime in September 2010. An anime adaptation by Dogakobo aired in Japan between July and September 2011; a second season aired between July and September 2012. A third season is currently in production
Yuru Yuri synopsis from Haruhichan:
Right after starting middle school, Akari Akaza joins the Amusement Club which is composed solely by her two childhood friends, Kyouko Toshinou and Yui Funami. Chinatsu Yoshikawa, Akaza's classmate, becomes a member after finding out about the dissolution of the Tea Club.

The Amusement Club, situated at the tea room facility since the Tea Club disbanded, has no clear purpose, being free for the girls to do whatever they want.
The official website of the Yuru Yuri anime: http://yuruyuri.com/
The official Yuru Yuri anime Twitter: @anime_yuruyuri
Source: Moca News