Zankyou no Terror is a new anime series which is directed by Shinichiro Watanabe (Cowboy Bebop, Samurai Champloo) with music composed from Yoko Kanno (Cowboy Bebop, Ghost in the Shell: Stand Alone Complex), and will be animated by MAPPA (Hajime no Ippo: Rising, Sakamichi no Apollon).
It stars Kaito Ishikawa (Ledo in Suisei no Gargantia) as Shin Kokonoe, Soma Saito (Kei Isori in Mahouka Koukou no Rettousei) and Atsumi Tanezaki (Asako Natsume from Tonari no Kaibutsu-kun) as Risa Mishima.
The first episode aired on July 10 and will continue to air with a total of 11 episodes during the Summer 2014 anime season. You can download the anime here.
Zankyou no Terror synopsis from Haruhichan:
In an alternate version of the present, Tokyo has been decimated by a shocking terrorist attack, and the only hint to the identity of the culprit is a bizarre video uploaded to the internet. The police, baffled by this cryptic clue, are powerless to stop the paranoia spreading across the population.

While the world searches for a criminal mastermind to blame for this tragedy, two mysterious children—children who shouldn't even exist—masterfully carry out their heinous plan. Cursed to walk through this world with the names Nine and Twelve, the two combine to form "Sphinx," a clandestine entity determine to wake the people from their slumber—and pull the trigger on this world.
| | |
| --- | --- |
| Genres: Psychological, Thriller | Producers: Aniplex, FUNimation Entertainment, MAPPA |
| Premiere: July 11, 2014 | Airtime (GMT+9): Thursdays at 24:50 |
| Episodes: 11 | Station: Fuji TV (CX) |
| Join the conversation @zankyouno_terror or #zantero | Promotional Videos: PV1 |
Visual: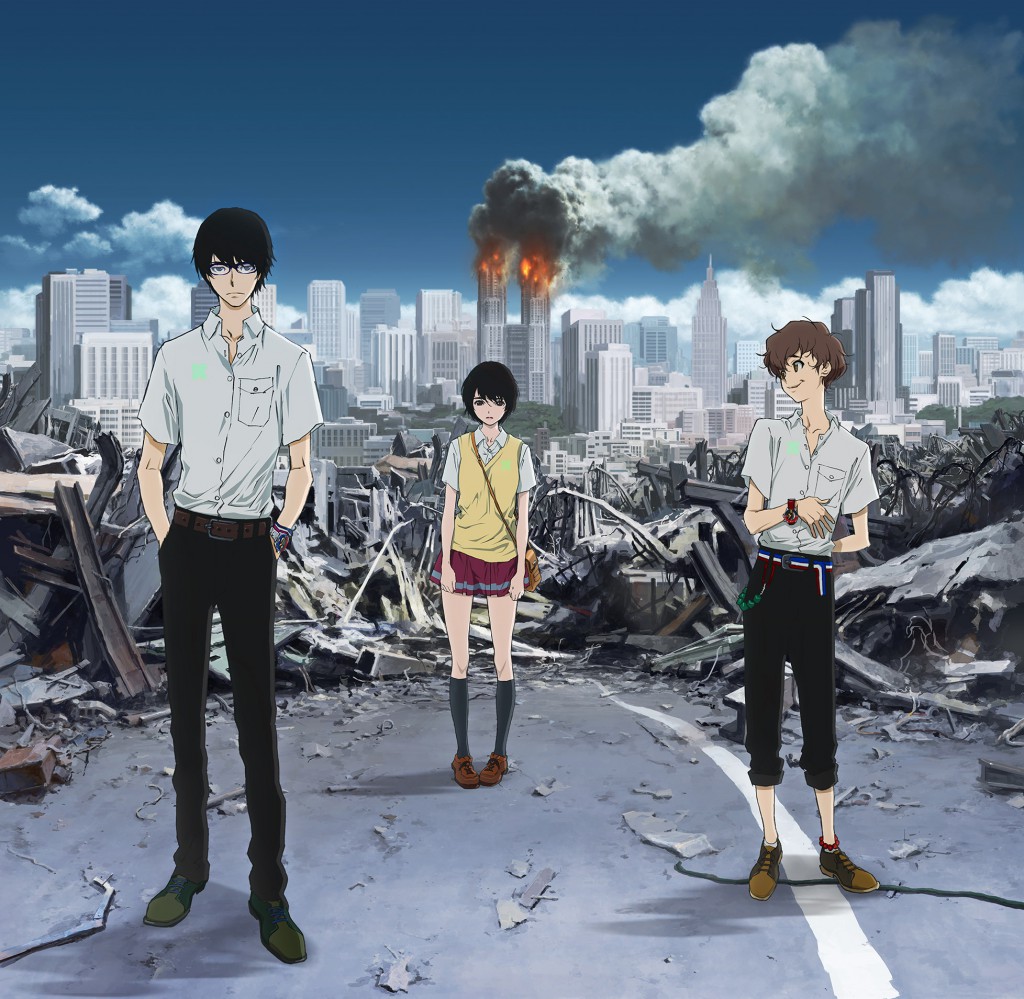 Will you add Zankyou no Terror to your watch list?