This year's 35th issue of Shueisha's Weekly Shounen Jump magazine will be announcing on Monday the title and opening date of the next Naruto Shippuuden film.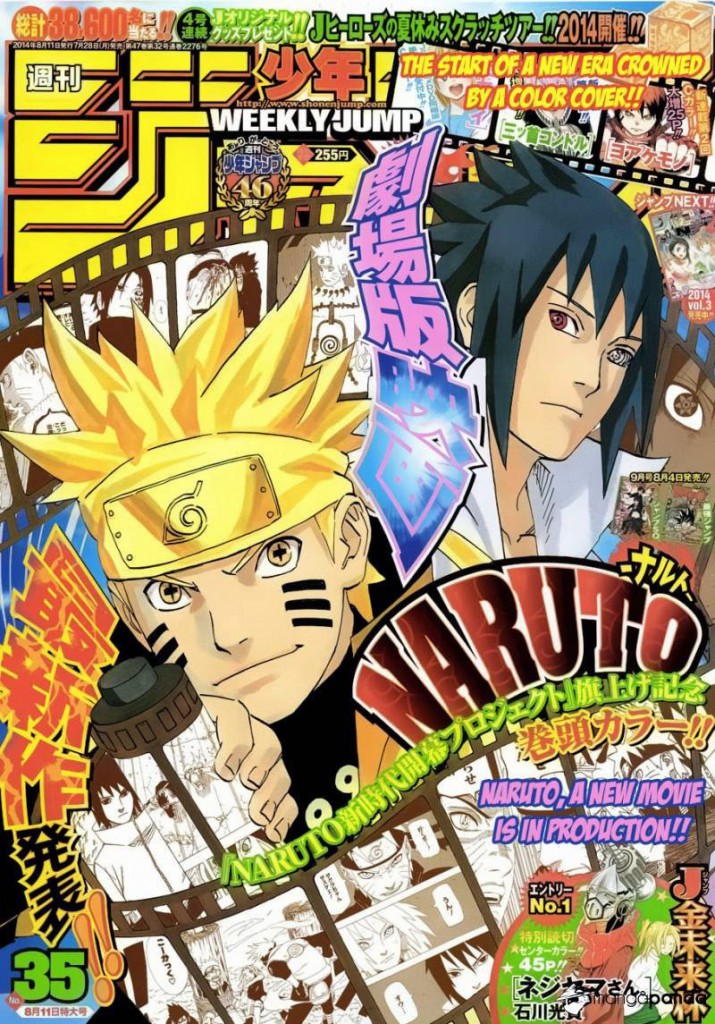 It will be the 10th installment in a prodigious series of films and the 7th Naruto Shippuuden movie. Naruto: Shippuuden Movie 7 – The Last will open in theaters across Japan on December 6. It will be the first Naruto Shippuuden film in two years, and it is part of the larger "Naruto Shin Jidai Kaimaku Project" (Naruto's New Era Opening Project) marking the 15th anniversary of the original manga.
Manga creator Masashi Kishimoto is credited with the original story, character designs, and chief story supervisor of the film. In particular, he is drawing new designs for the title character in the movie. The magazine notes for one set of designs, titled "Ramen Ichiraku": "Naruto's body is very toned, his hair is cut short, and his expression is one of an adult."
A 15-second version of the movie's teaser trailer will air during the Naruto Shippuuden television anime's broadcast on July 31. Then, the full version will start running in theaters on August 1. In addition, a Naruto exhibition will open in Japan next year.
The reveal of the film comes after a teaser posted on the Weekly Shonen Jump website last week, where it was revealed an important announcement was to be made this week.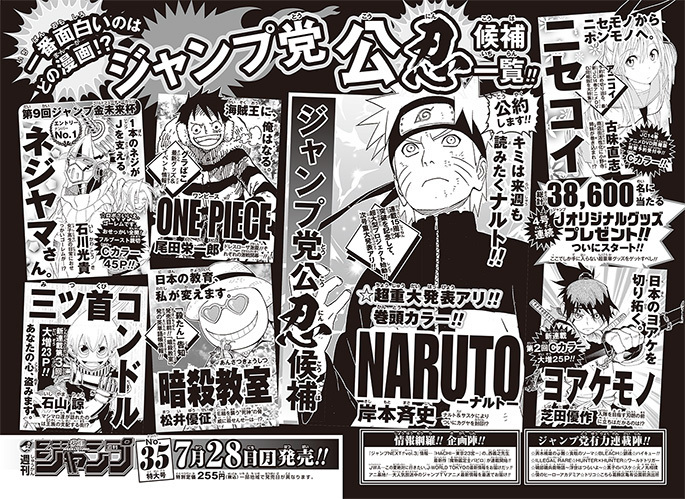 There was a new Naruto film every year since 2004 until 2012. The ninth film, Naruto: Shippuuden Movie 6 – Road to Ninja, opened in Japan in July 2012 and became the highest grossing film in the franchise. Viz Media has released several of the films in North America, and it will present Naruto: Shippuuden Movie 6 – Road to Ninja in select cities on August 29.
Naruto Shippuuden synopsis from Haruhichan:
Naruto: Shippuuden is the continuation of the original animated TV series Naruto.The story revolves around an older and slightly more matured Uzumaki Naruto and his quest to save his friend Uchiha Sasuke from the grips of the snake-like Shinobi, Orochimaru. After 2 and a half years Naruto finally returns to his village of Konoha, and sets about putting his ambitions to work, though it will not be easy, as he has amassed a few (more dangerous) enemies, in the likes of the shinobi organization; Akatsuki.
Source: ANN, Saiyan Island