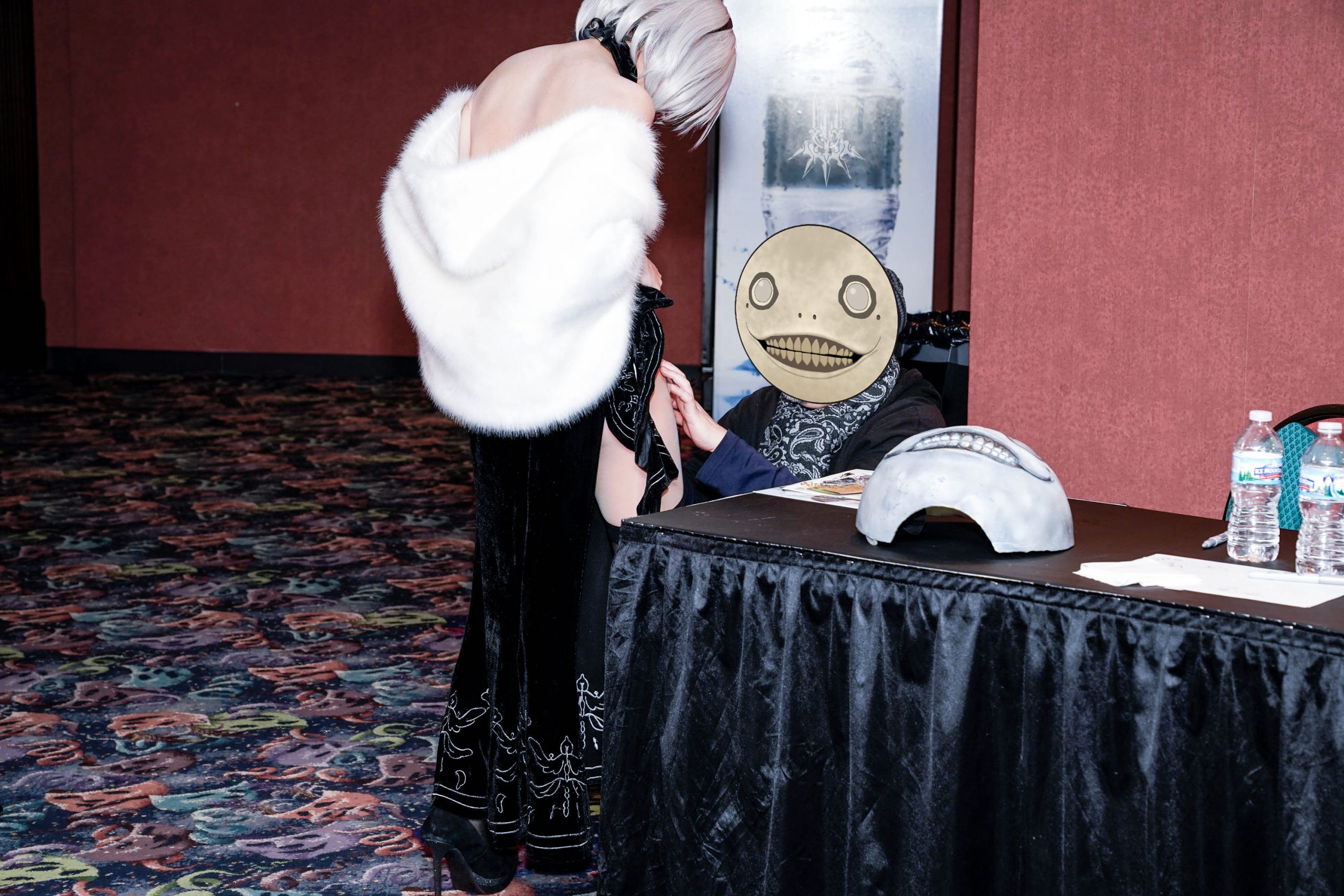 During the NieR: Orchestra Concert which occurred on January 25 at Chicago, cosplayer yashafluff had the chance to meet Yoko Taro and have him sign her thigh as she was cosplaying 2B from NieR:Automata.
I got @yokotaro on his knees trembling. I have absolutely reached my peak in life <3

Thank you for an amazing Nier: Orchestra concert!!!#nierconcert #NieRAutomata omata #NieR pic.twitter.com/UKDHlkILA4

— yashafluff (@yashafluff) January 25, 2020
Artist himiko358 illustrated the above event and Yoko Taro responded to the tweet stating that it's a waste of drawing power.
なんという画力の無駄遣い!!!

— yokotaro (@yokotaro) January 26, 2020