A brand new video has been revealed for the recently announced OVA of Manta Aisora and Koin's Haiyore! Nyaruko-san (Nyaruko: Crawling with Love) light novel series, Haiyore! Nyaruko-san F. The video previews the main theme songs of the anime, the OP will be Haiyore Once Nyagain by Ushiro kara Haiyori-tai Gand and the ED being Kitto Engage performed by RAMM ni Haiyoru Nyaruko-san. The OVA will be animated by Xebec (To Love-Ru , Rio: Rainbow Gate!) once again, though no other staff members were revealed. The anime will feature the return of main cast from previous seasons, including: Kana Asumi (Yuno from Hidamari Sketch) as Nyaruko, Eri Kitamura (Sayaka Miki in Mahou Shoujo Madoka★Magica) as and Miyu Matsuki (Yoshinoya in Hidamari Sketch) as Cthuko.
The OP and ED of Haiyore! Nyaruko-san F will be going on sale from May 8th and will cost ¥1,200 (~ $10.00 USD). The OVA itself will be releasing in Japan later this year.
The official website for the Haiyore! Nyaruko-san series has posted the first promotional video for the upcoming OVA:
http://www.dailymotion.com/video/x2d5cib_haiyore-nyaruko-san-f-cm_news
Screenshots of the promotional video:
Visual: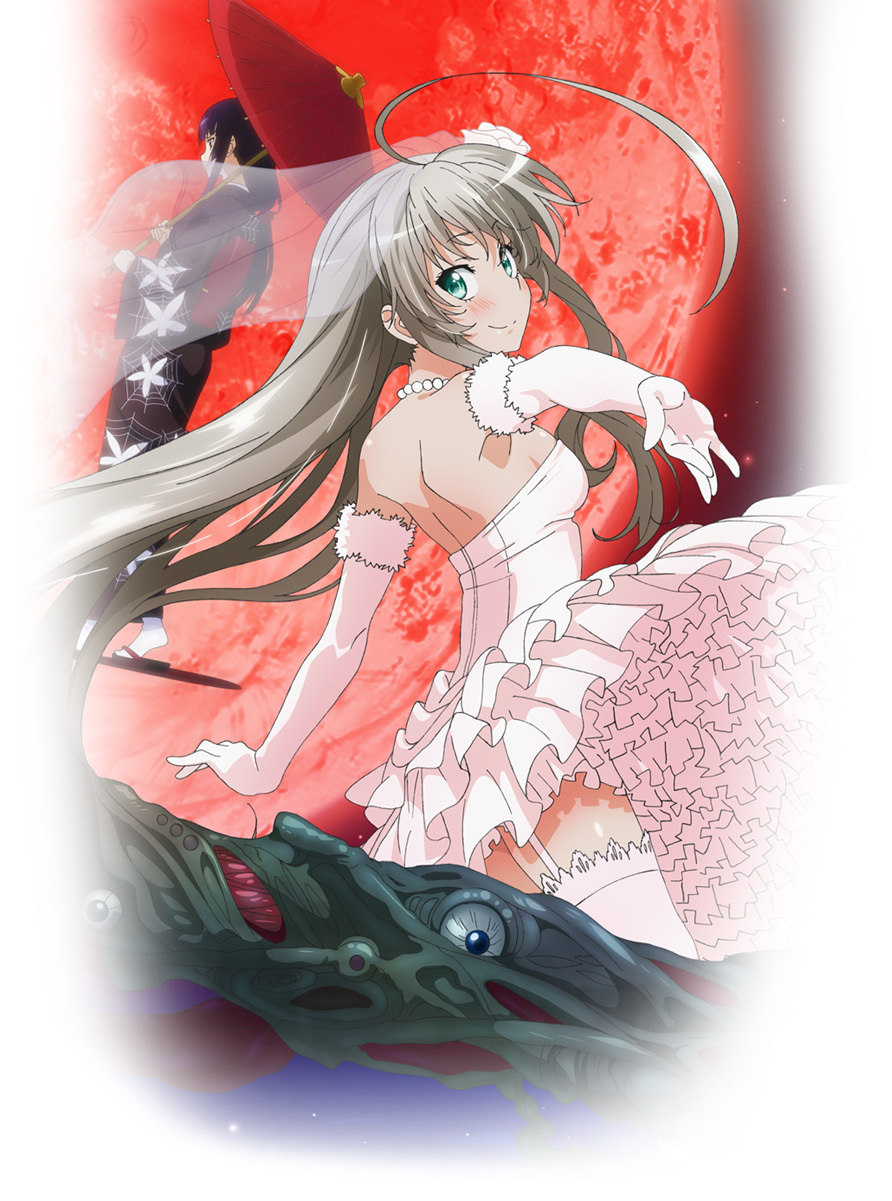 Past visual: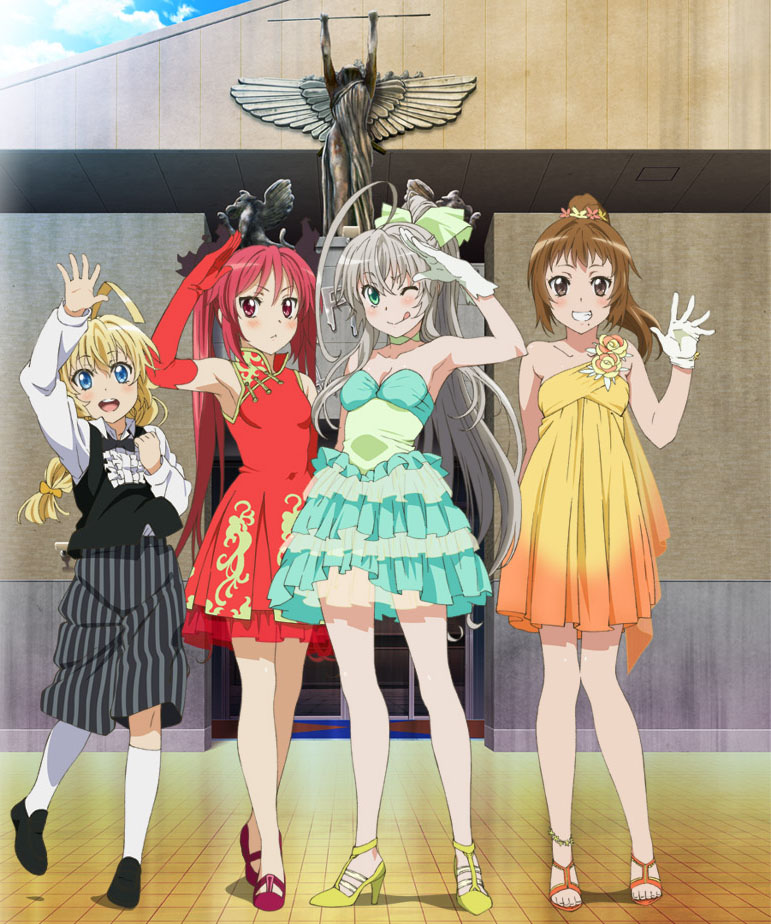 Haiyore! Nyaruko-san, is a Japanese light novel series written by Manta Aisora and illustrated by Koin. It was inspired by H. P. Lovecraft's Cthulhu mythos. The series' twelve volumes were published by Soft Bank Creative under their GA Bunko imprint between April 2009 and March 2014. A flash-animated original video animation (OVA) by DLE titled Haiyoru! Nyaruani was published in between October 2009 and March 2010, followed by a television series, Haiyoru! Nyaruani: Remember My Mr. Lovecraft, which aired in Japan between December 2010 and February 2011. An anime television series by Xebec aired in Japan between April and June 2012 and a second season aired between April and June 2013. Two manga adaptations have been produced. A video game adaptation, developed by 5pb. for PlayStation Vita was released in Japan on May 30, 2013.
Haiyore! Nyaruko-san synopsis from Haruhichan:
"I'm Nyarlathotep, the creeping chaos always smiling beside you." But you can call her Nyaruko for short. One by one, the Great Ones from the Cthulhu mythos are coming to earth to target Nyaruko and her human friend Mahiro. He's utterly clueless about the true nature of his cosmic conflict and just wants to live in peace.