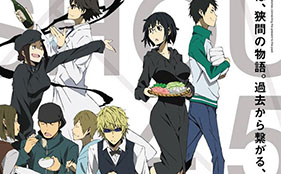 The official website for the TV anime adaptation of Durarara!! has revealed that the ongoing anime Durarara!!x2 Shou will have a side-story special which will be previewed at screenings in several theaters on May 30, 2015. It will also be released with the sixth Blu-ray and DVD volume of Durarara!!x2 Shou on July 22, 2015.
The special is based on a short story "Watashi no Kokoro wa Nabe Moyou" (My heart shows signs of nabe), which was included in one of the stories in the spin-off light novel Durarara!! Gaiden?! published in August 2014 in commemoration of the 10th anniversary of the novel series written by Ryohgo Narita.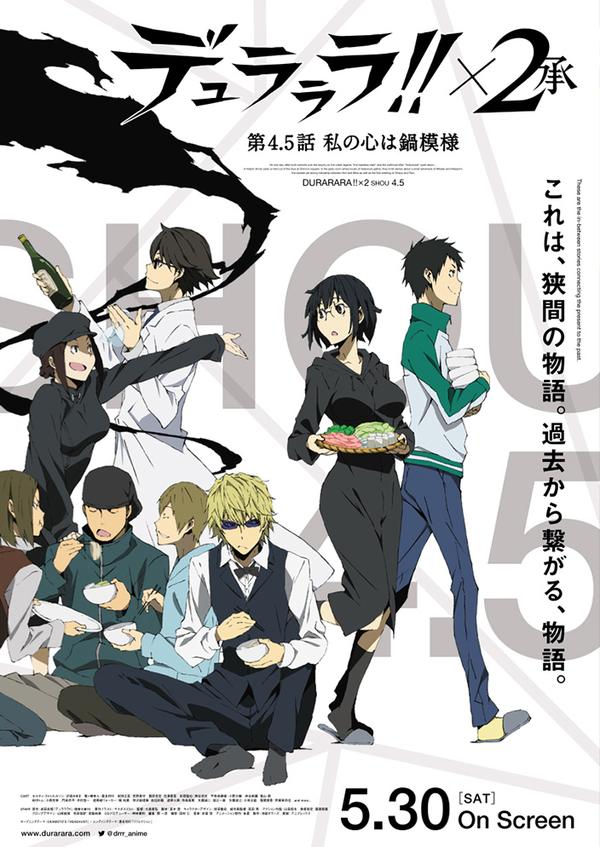 Durarara!!x2 Shou visual: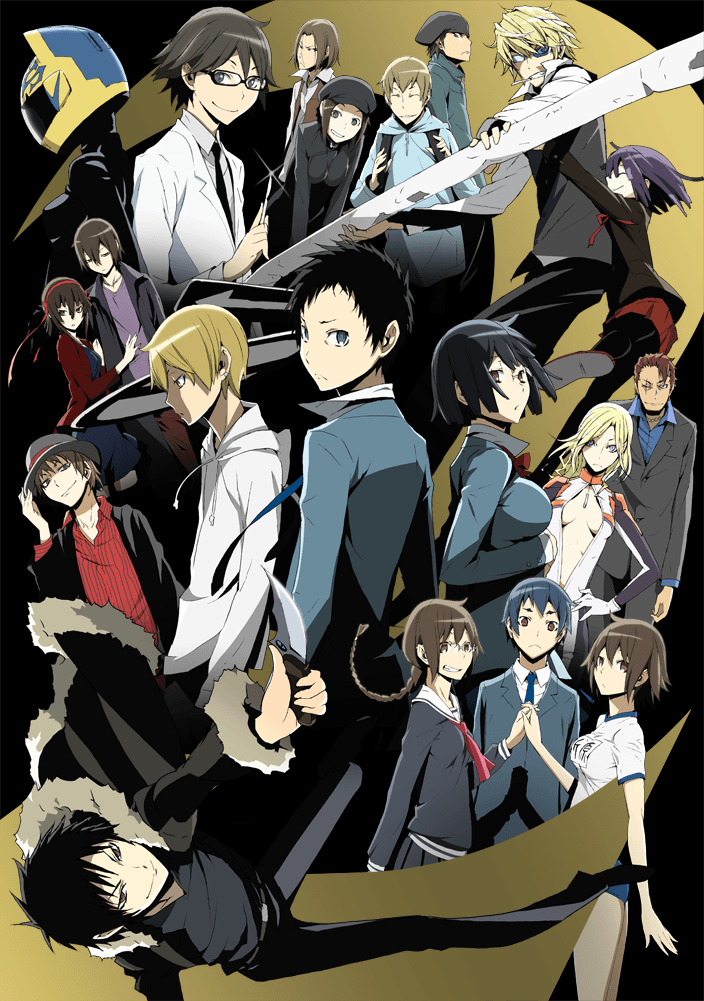 Durarara!!x2 Shou synopsis from Haruhichan:
In Tokyo's downtown district of Ikebukuro, amidst many strange rumors and warnings of anonymous gangs and dangerous occupants, one urban legend stands out above the rest—the existence of a headless "Black Rider" who is said to be seen driving a jet-black motorcycle through the city streets.

Ryuugamine Mikado has always longed for the excitement of the city life, and an invitation from a childhood friend convinces him to move to Tokyo. Witnessing the Black Rider on his first day in the city, his wishes already seem to have been granted. But as supernatural events begin to occur, ordinary citizens like himself, along with Ikebukuro's most colorful inhabitants, are mixed up in the commotion breaking out in their city.
Source: Durarara!! official website